Monday 6th June 2022. D-Day. What better way to mark the occasion than to go flying in a Normandy veteran Cub? A nice day with gentle winds, good visibility and light traffic at the airfield…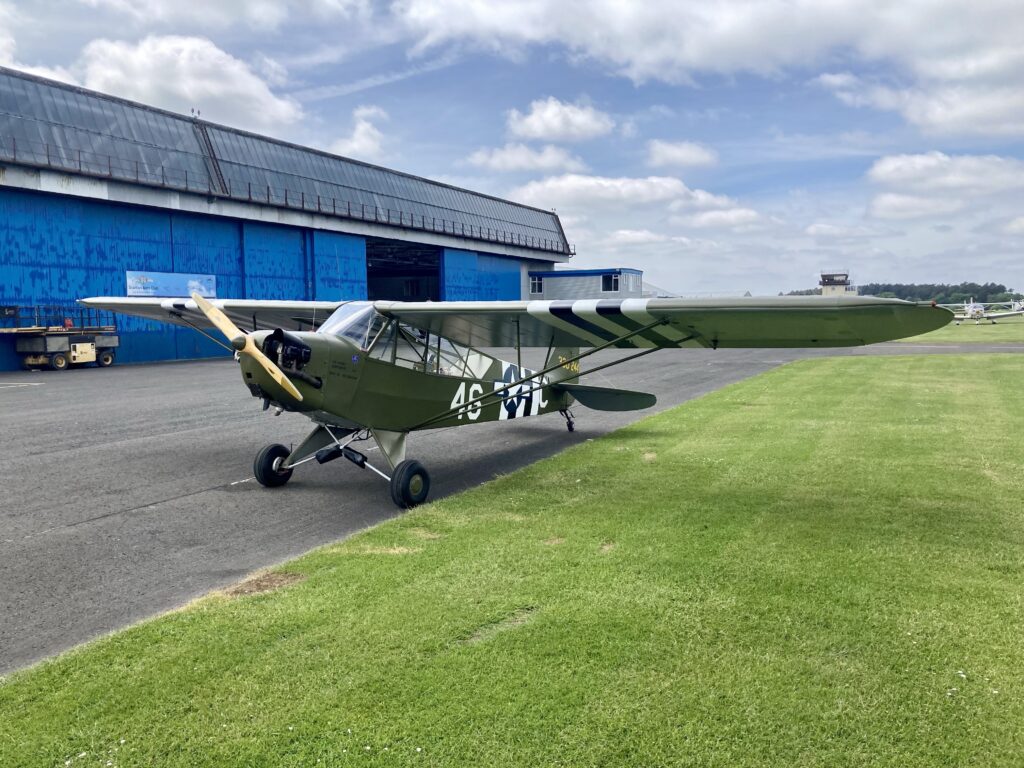 The Cub was the only aircraft in the circuit so we did some touch-and-goes before heading off to the north, as logged on the Skydemon vertical trace:

We flew over some friends at Abernyte: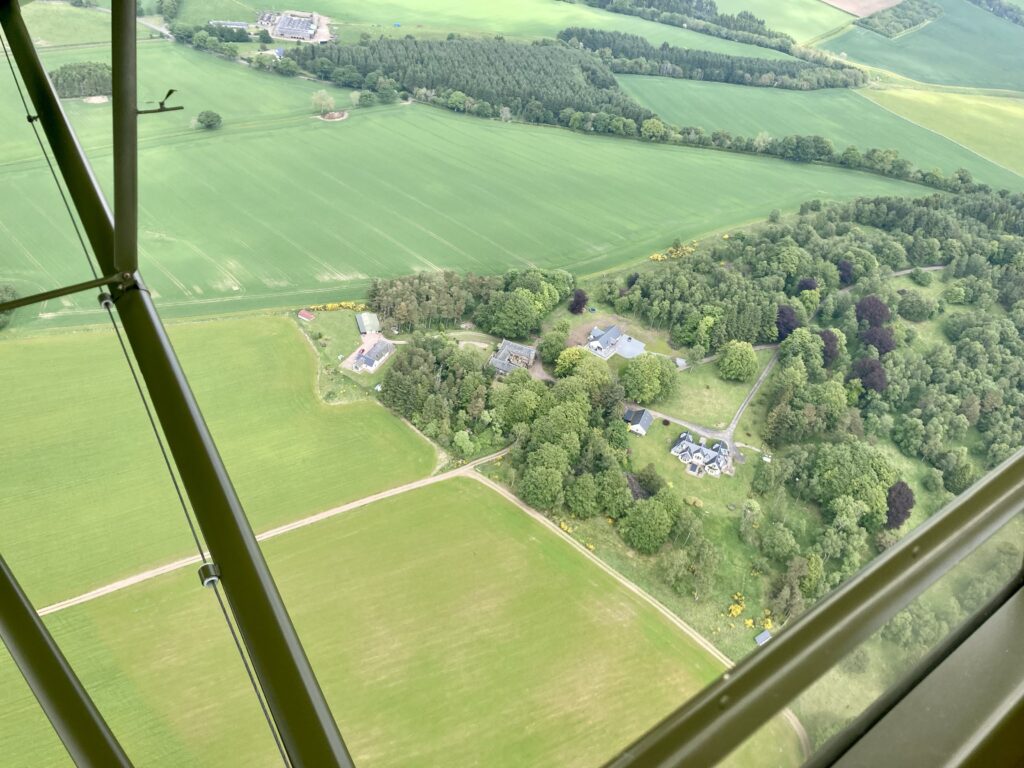 …and had a general tootle about, just enjoying the views: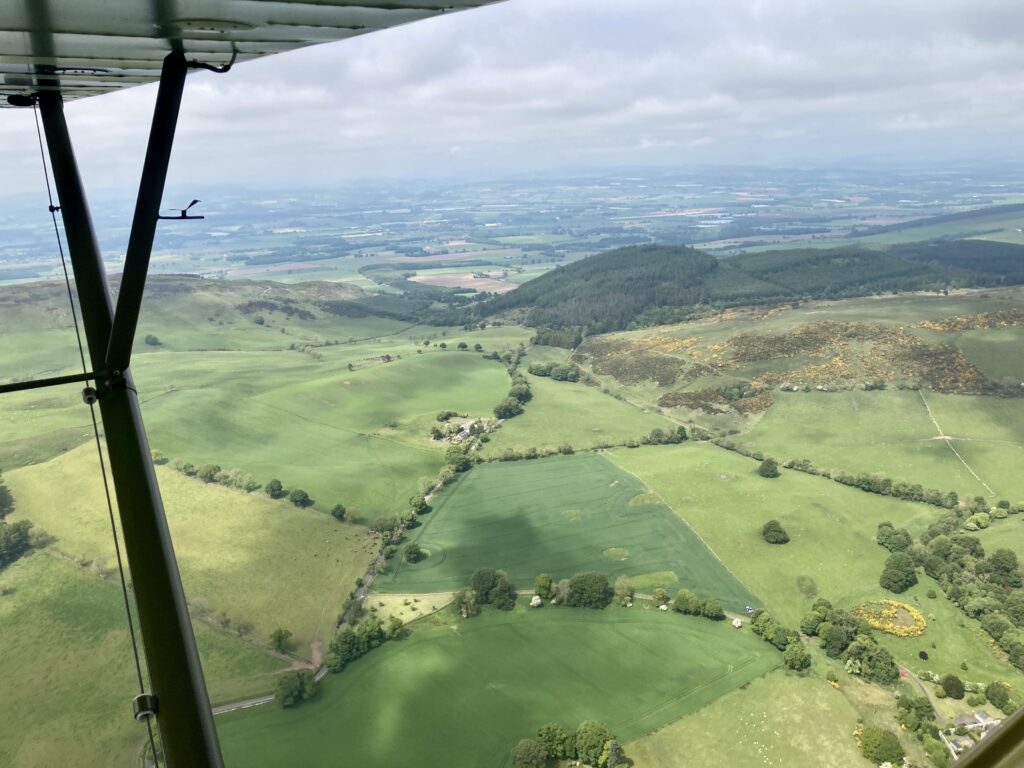 This tower on Kinpurney Hill near Newtyle is the remains of an observatory which was built in 1766: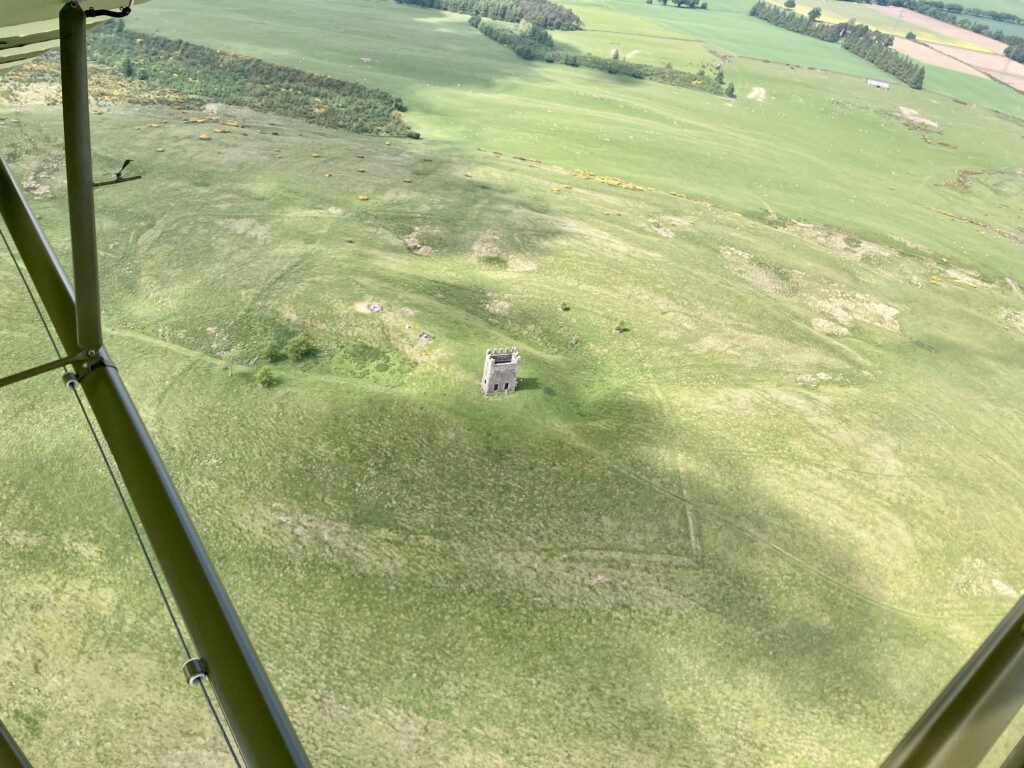 It sits within the site of an unfinished iron-age hill fort, with some earthworks still visible near the triangulation point.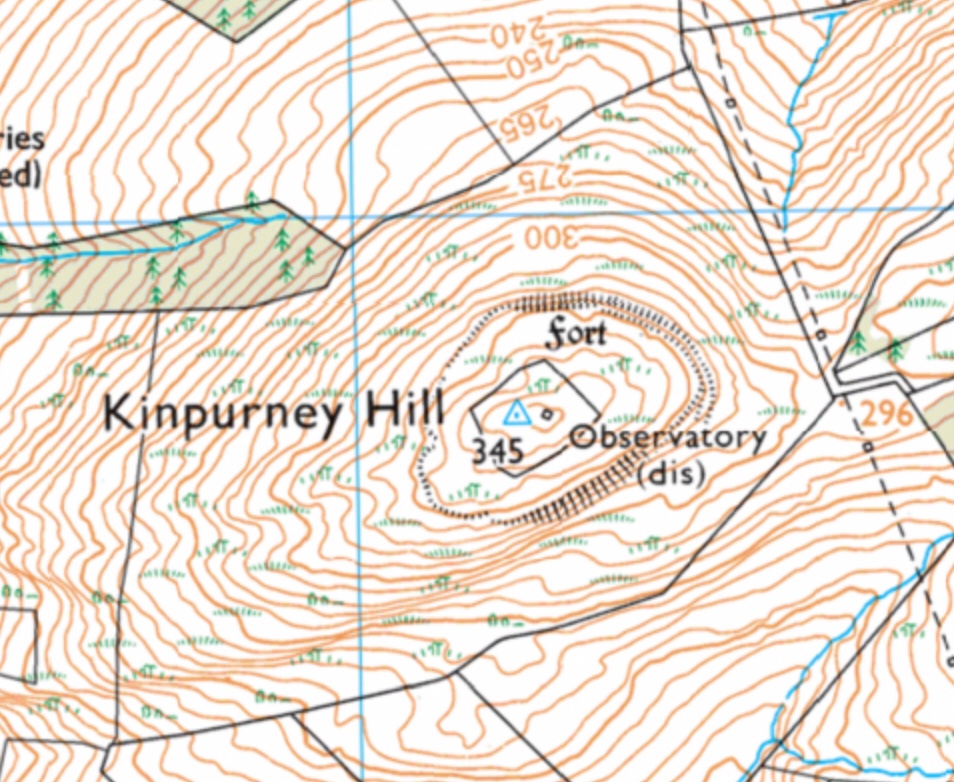 As well as commemorating D-Day and doing some amateur aerial archaeology, there was another reason for the flight. A recent birthday present needed to be tested for suitability for Cub operations. My brother gave me a nice lambswool scarf from County Donegal, and it turned out to be perfect for keeping the neck warm while flying around with the windows open: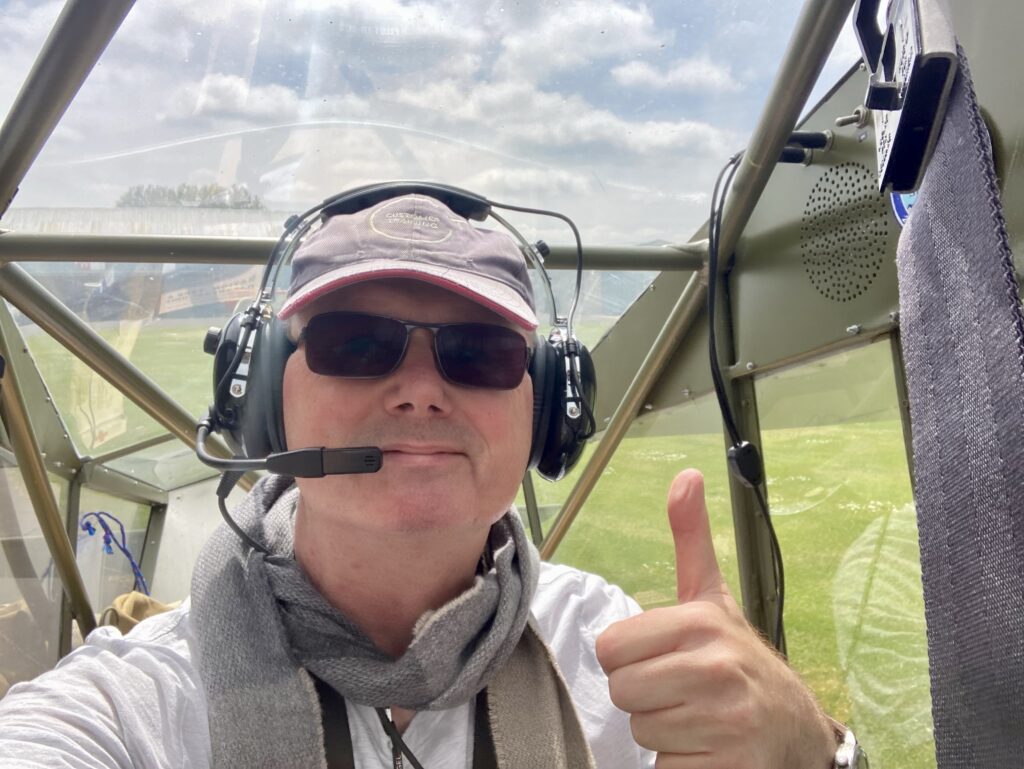 Top birthday present. Thanks Bro!