Quick visit to Sweden to check the house is still there and do some work on the Eindecker build.
YES! I'm finally building an aircraft. It's an Eindecker, just like the one in Scotland. But this one is a little bit smaller.
There IS an Eindecker replica at the airfield in Sweden, it belongs to the Siljan Flying Circus and has not flown yet: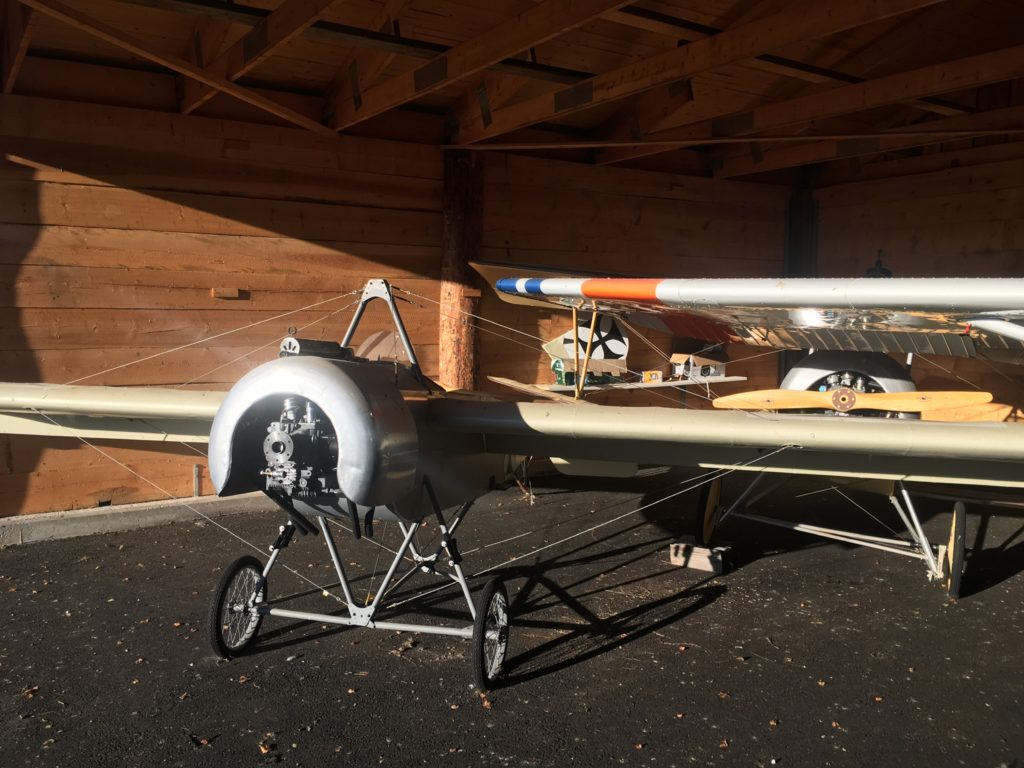 The Nieuport replica behind the Eindecker HAS flown, as part of the Flying Circus display several years ago. It's parked up in the hangar at the moment…note the ingenious use of wooden block under one of the wheels to tilt the whole aircraft and get the wings to fit over the tail of the Eindecker, which has had its rudder removed. Both aircraft sit under the wing of Toffe's Luscombe, which shows the dayglo markings required for flying in the "Mountainous Area" – there are other stipulations such as survival equipment but the main one is high visibility markings on the aircraft to aid Search and Rescue. Luckily the airpark is outside the mountainous area so we didn't have to carry all the stuff on our long trip to Sweden a few years back.
One reason for the Nieuport being out of action is that the tail skid is broken. It should be an easy fix though as both aircraft have tailskids featuring an ice hockey stick as the main component!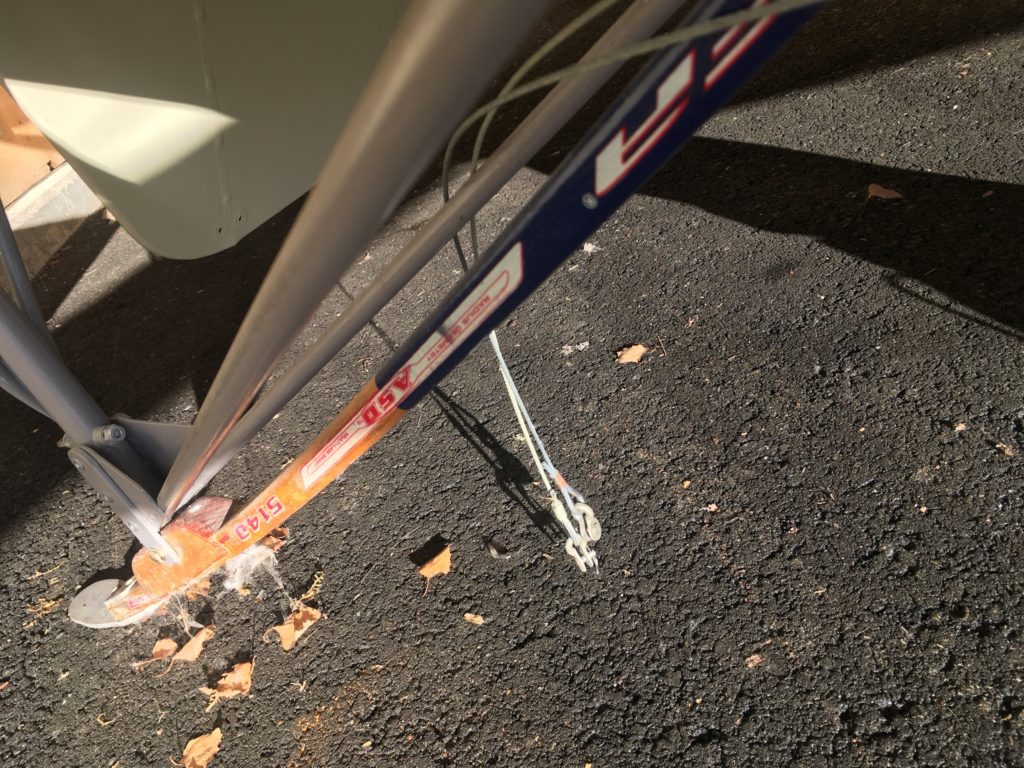 The Eindecker I am building is much much smaller – and it is taking a long time. I got a balsa wood kit for my birthday a few years ago, and do a little work on it each time we visit: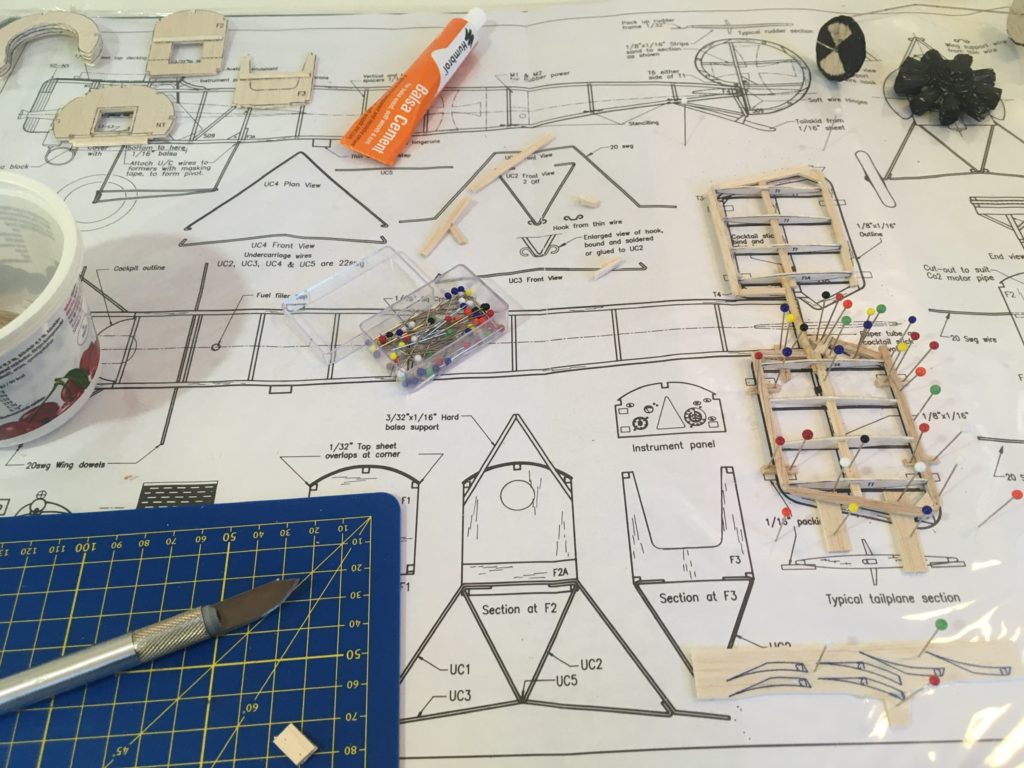 With an average of 10 days a year spent on the kit so far, it will take just as long to complete as a full size kit!