A wee jaunt around Perthshire and Western Fife…first flying past the new house at Wolfhill: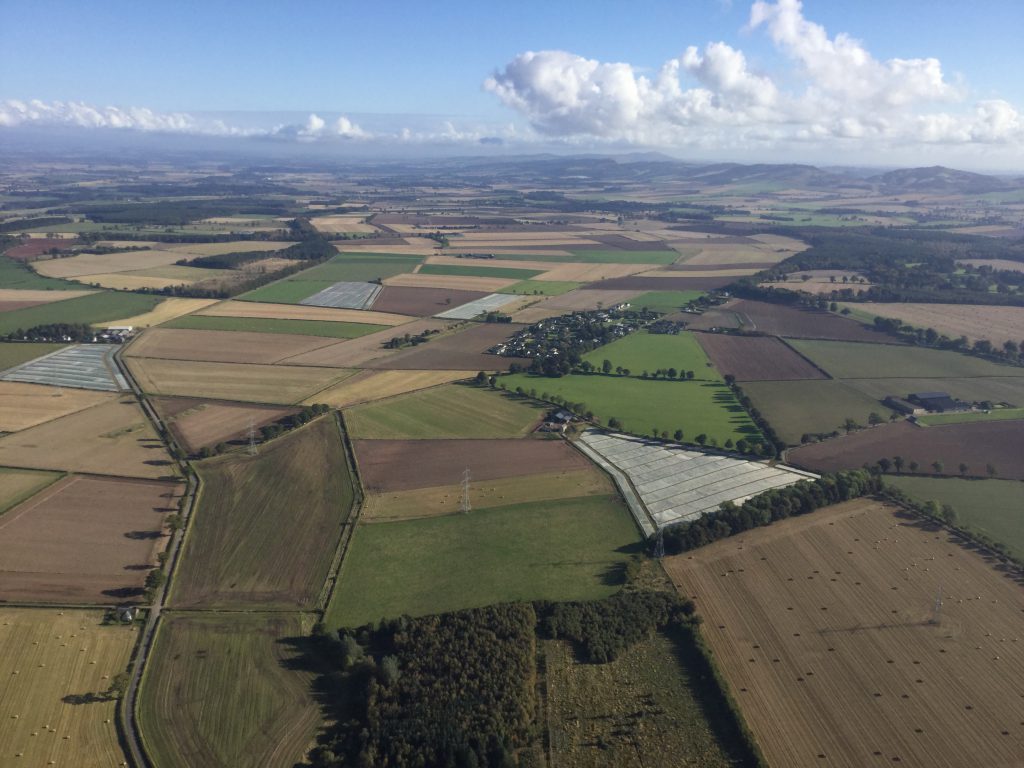 …then down the A9 to Stirling and left turn to follow the line of the hills eastwards. Here we are looking towards the Forth bridges, way off in the distance.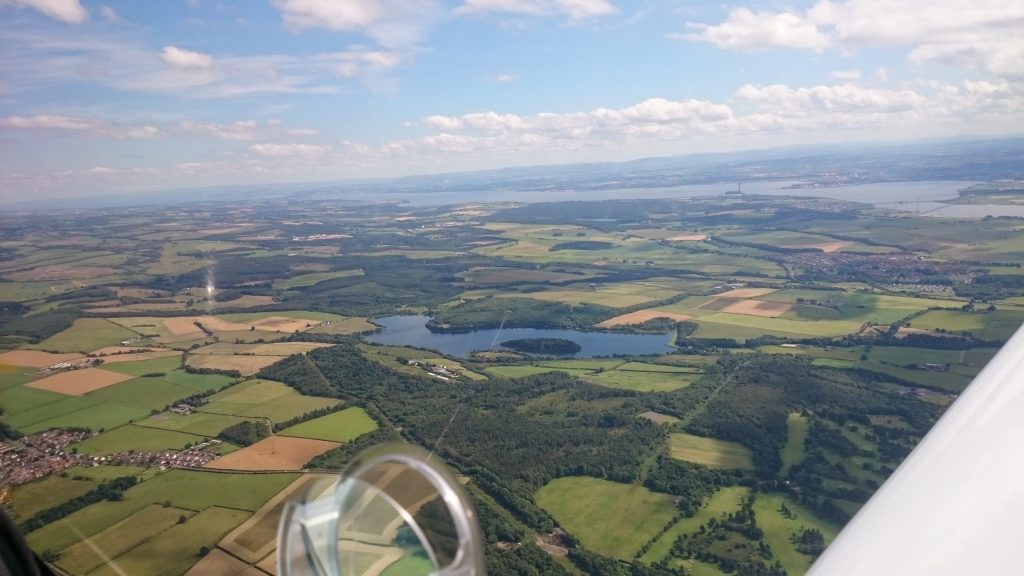 Continuing east we passed the Knockhill race circuit, perched on the side of a hill. Hence the name. At work we thought we would be here quite a lot, but for events like the Touring Car Championships they have their own private ambulances and medical staff on site. I've never landed here.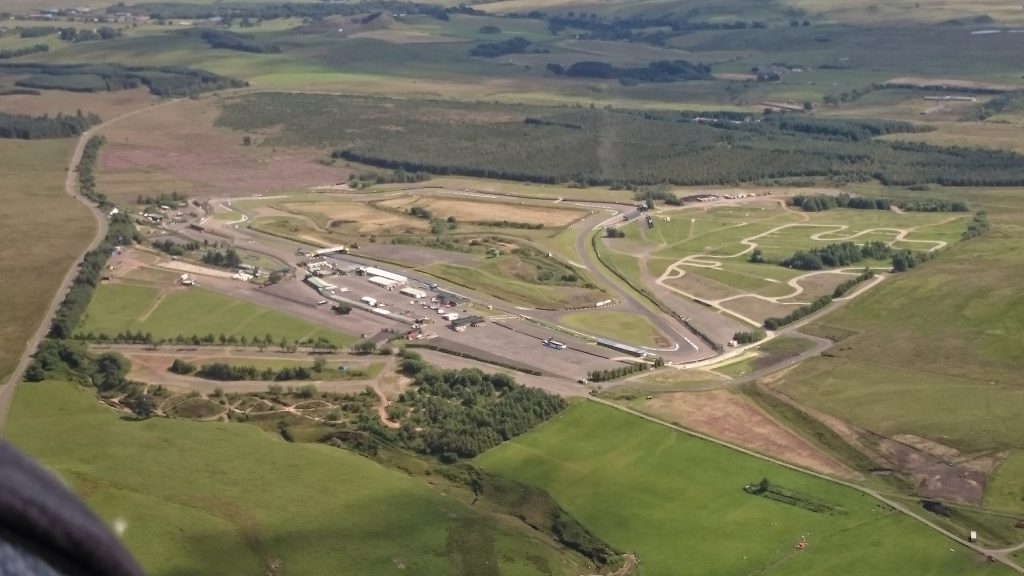 and then north back to Perth. For lunch in the "greasy spoon"…