This is cool. It's the River Isla joining the River Tay near Meikleour in Perthshire, taken after heavy rains and flooding in the Isla catchment area. The Isla is full of sediment and the Tay is clear. The distinctive two tone river continued for quite a way until the first shallow bit which mixed it all up. My friend Andy from Uni (now Professor of Physical Geography at Newcastle University) says the interface between the two flows of water shows nice Kelvin-Heimholz instabilities, but he always did talk dirty…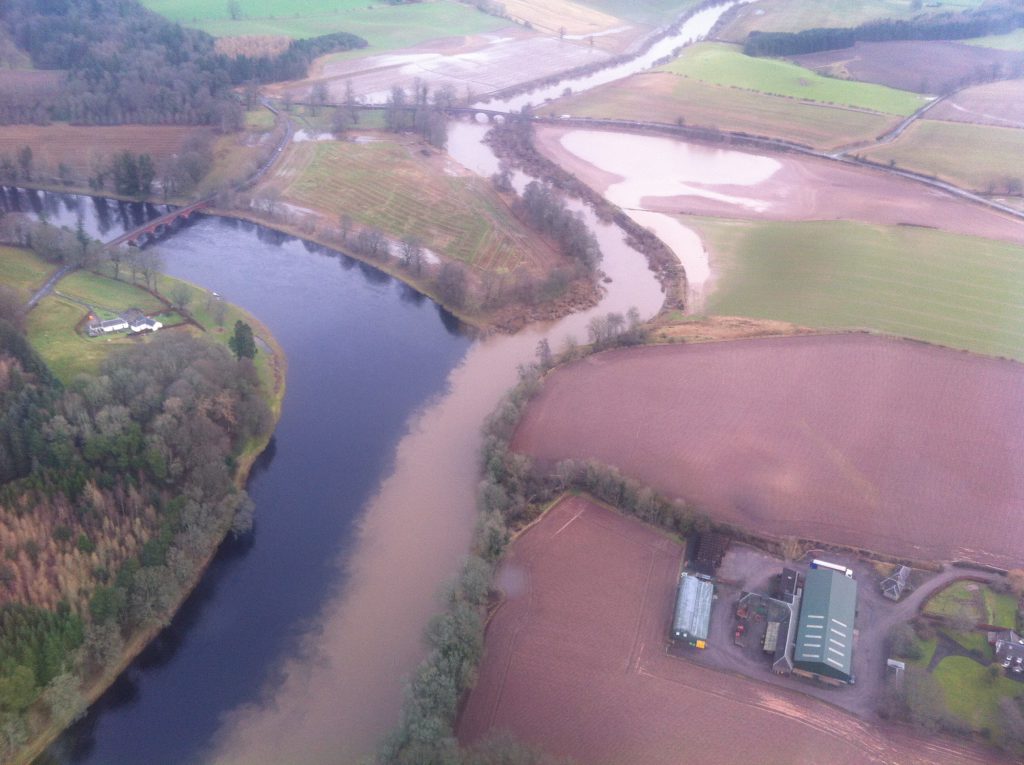 Everybody remember oxbow lakes from geography at skool? This is near the Balhaldie Services on the A9 between Dunblane and Gleneagles. The river flows from left to right and has broken through the neck. On closer inspection it almost looks too clinical, as if there has been a bit of man made encouragement, maybe a digger.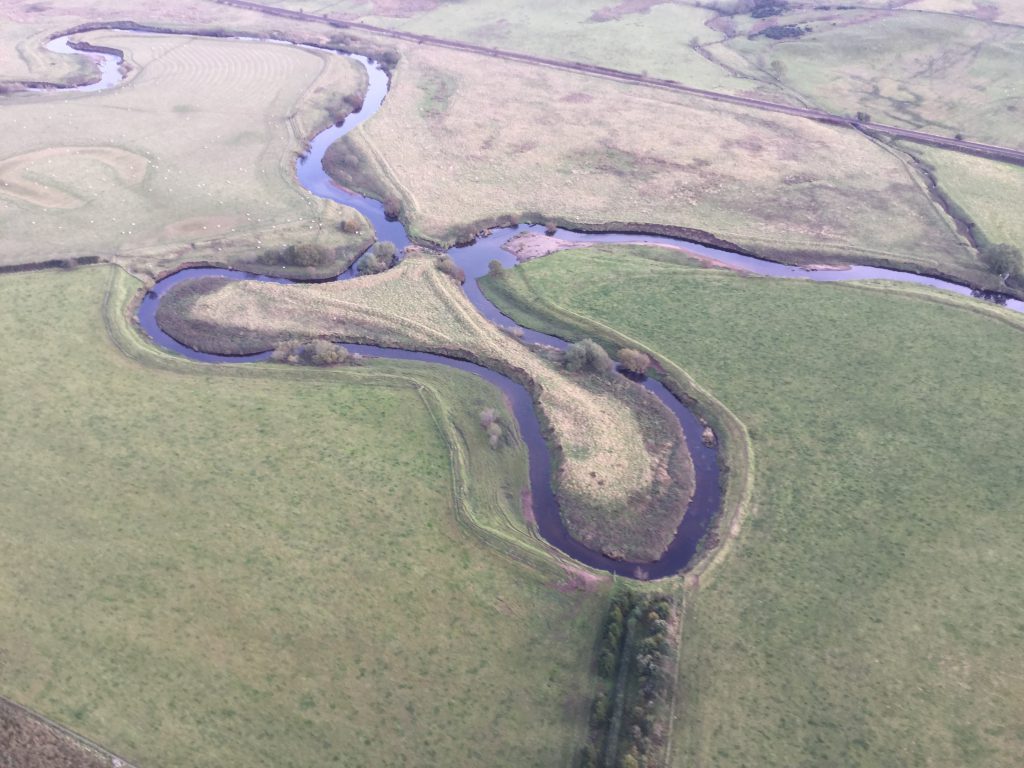 No digger for this one. This is the Lairig Ghru, one of the mountain passes in the Cairngorms. Gouged out by ice. Lots of ice…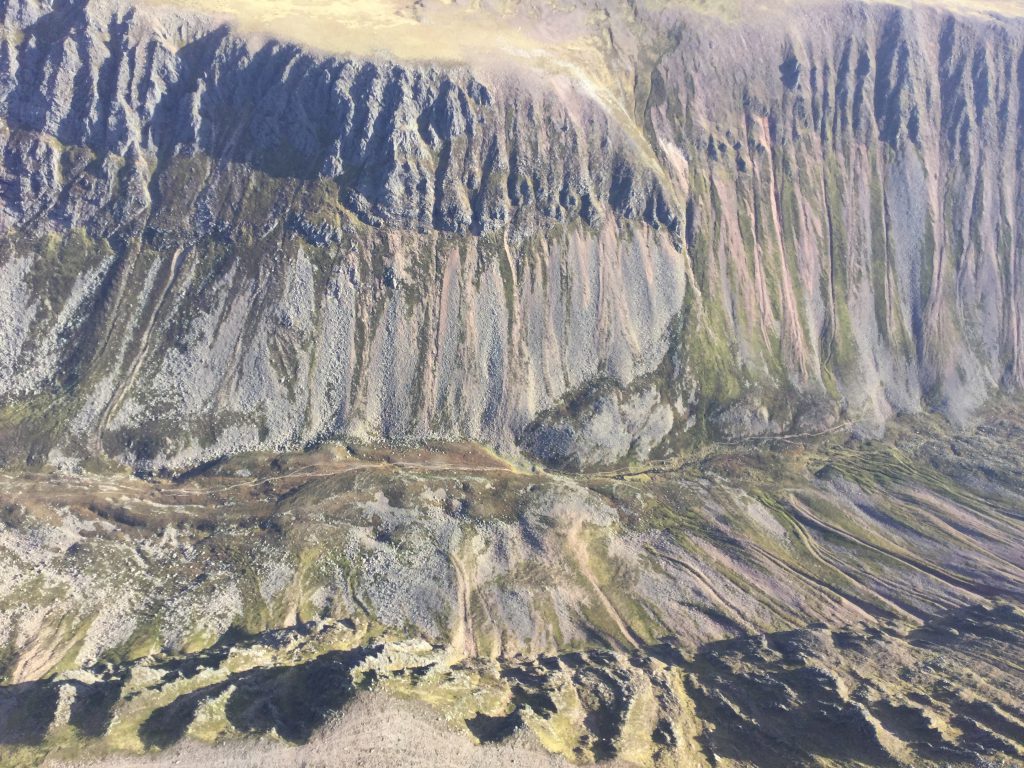 This almost vertical shot (iPad mini again) was from the works helicopter, not G-CESM. Next is Devils Point at the southern entrance to the Lairig Ghru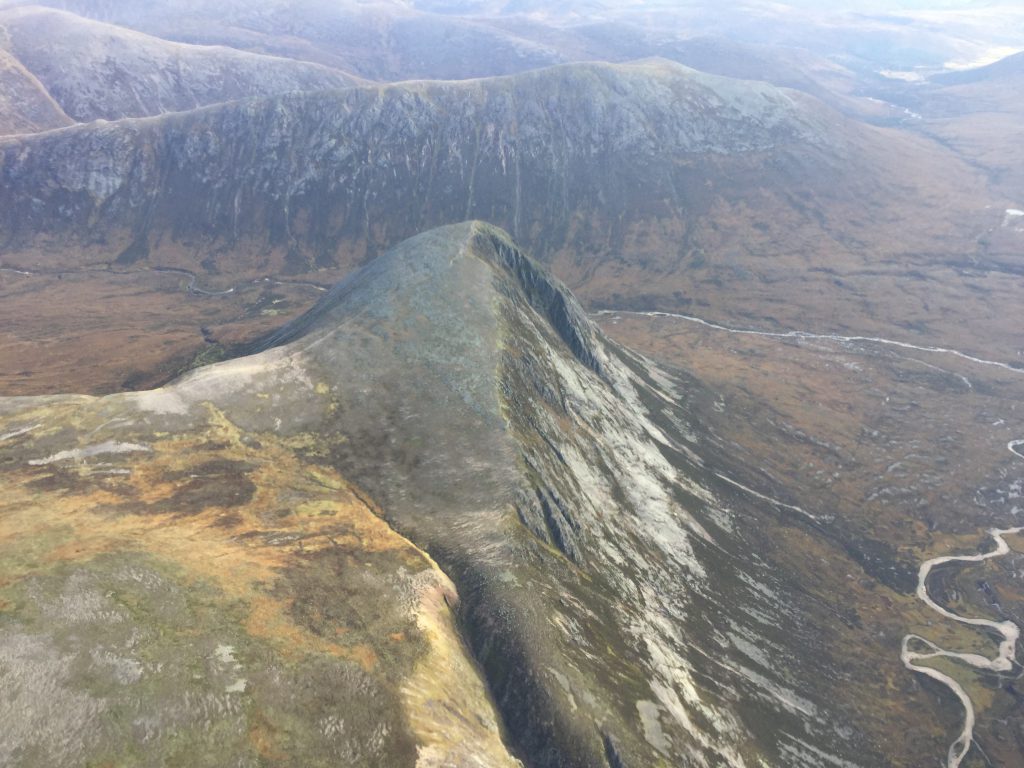 Here's a random Scottish hill: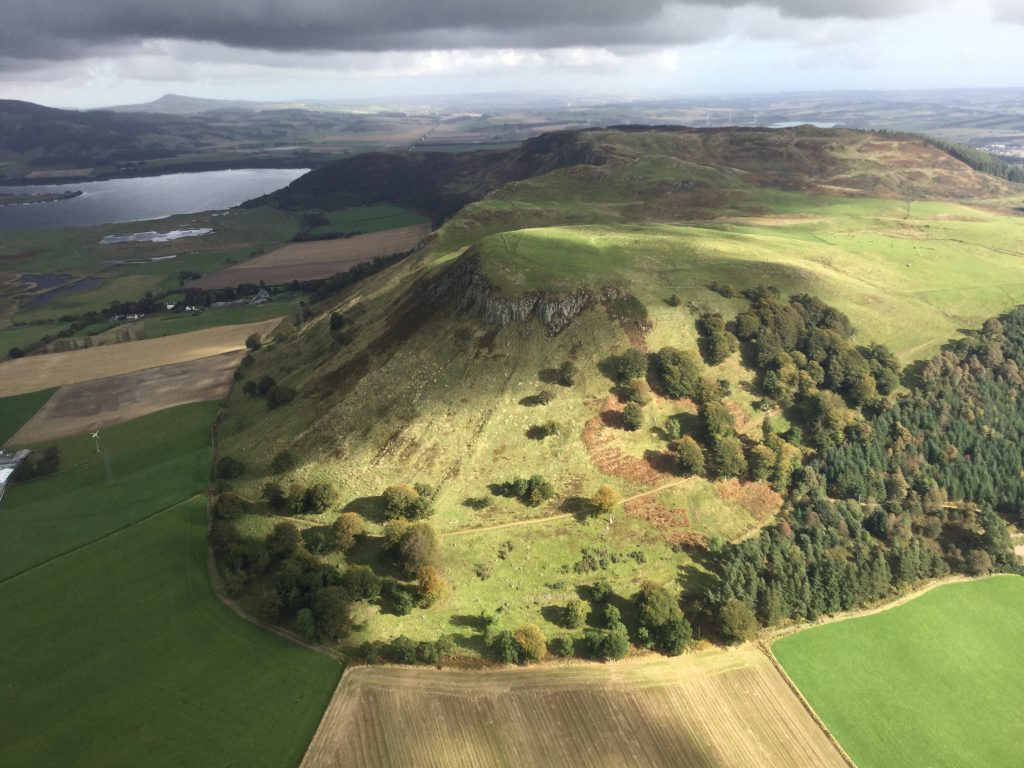 Regular drivers of the M90 might recognise the hill. It's south of Kinross (the motorway was directly under the aircraft at this point). Loch Leven is in the background with Portmoak gliding airfield just beyond.
Despite what Professor Andy says, geography isn't just landforms and erosion and Kelvin-Heimholz instabilities. This tank farm is part of the industrial geography landscape. Etc etc. I just like the picture…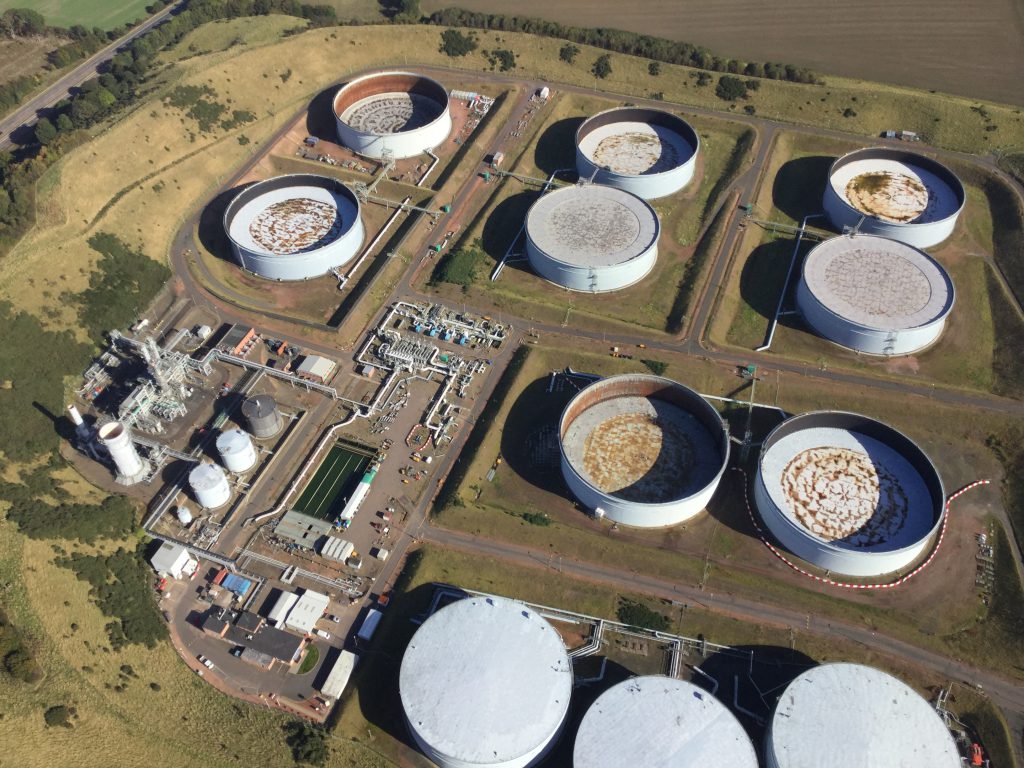 And finally, the snows have arrived and the ski centres are opening. We hopped in the Sting and with the excuse of needing to check out the heater, got airborne and headed north from Perth. Got to overhead the Glenshee Ski Area and then routed home via Pitlochry and Dunkeld. Sierra Mike / Sigurd Martin has now flown over 200hours (about 12 with me at the controls). The heater worked fine.