This is what it looks like on the Skydemon trace when you get airborne with no real purpose and just float about looking at things, also known as going for a "bimble" – it's a very relaxing to spend an afternoon. No plan, no deadline, no pressure…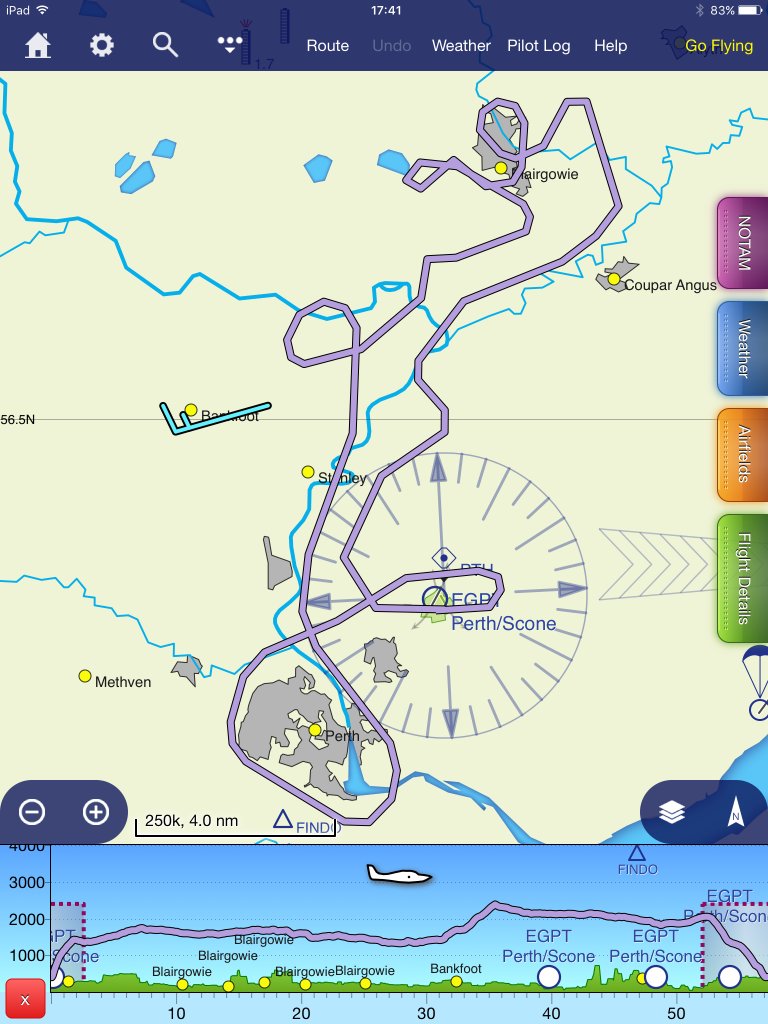 Obviously you don't switch off totally, it's bad form and considered ungentlemanly to bump into another aircraft, but as Richard Bach says "The sky is a great place to go and not think".
Plus you get too see some cool sights…
Here's the Blairgowrie and Rosemount Championship Golf Course (recently home to the Junior Ryder Cup). Or in aviation terms – a waste of a good grass airstrip.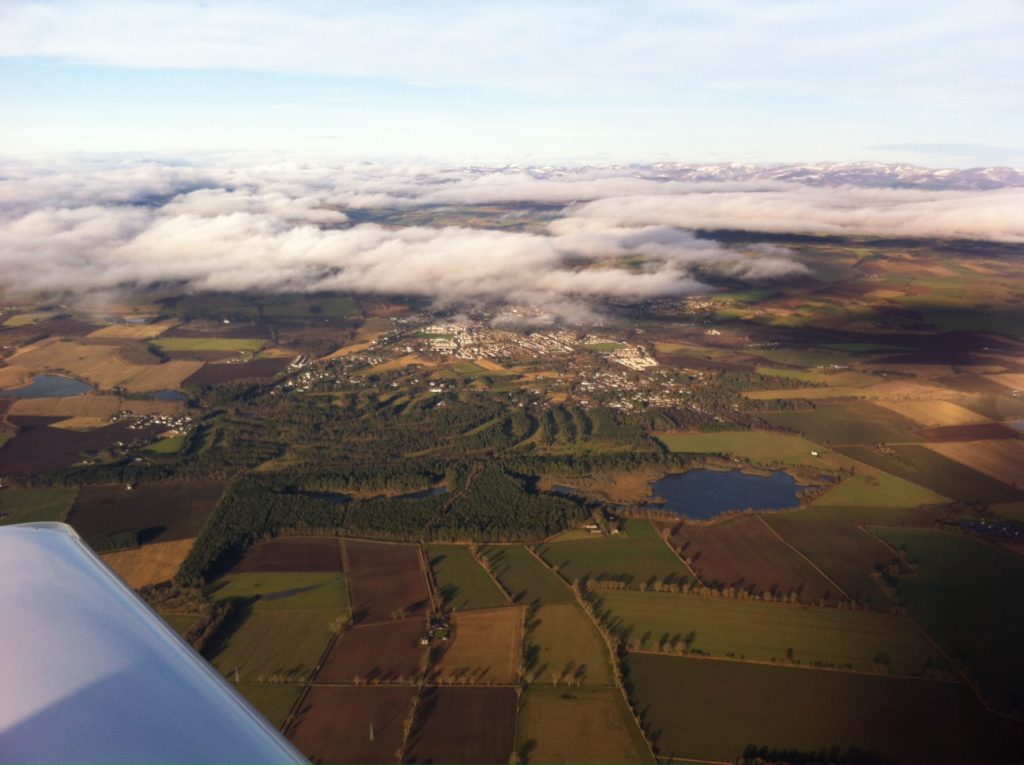 This next one is Murthly. In the summer when the level of the Tay drops various sandbanks get exposed. We once landed the air ambulance helicopter on one to rescue a swimmer who was half drowned. Even got nominated for an award. Didn't win.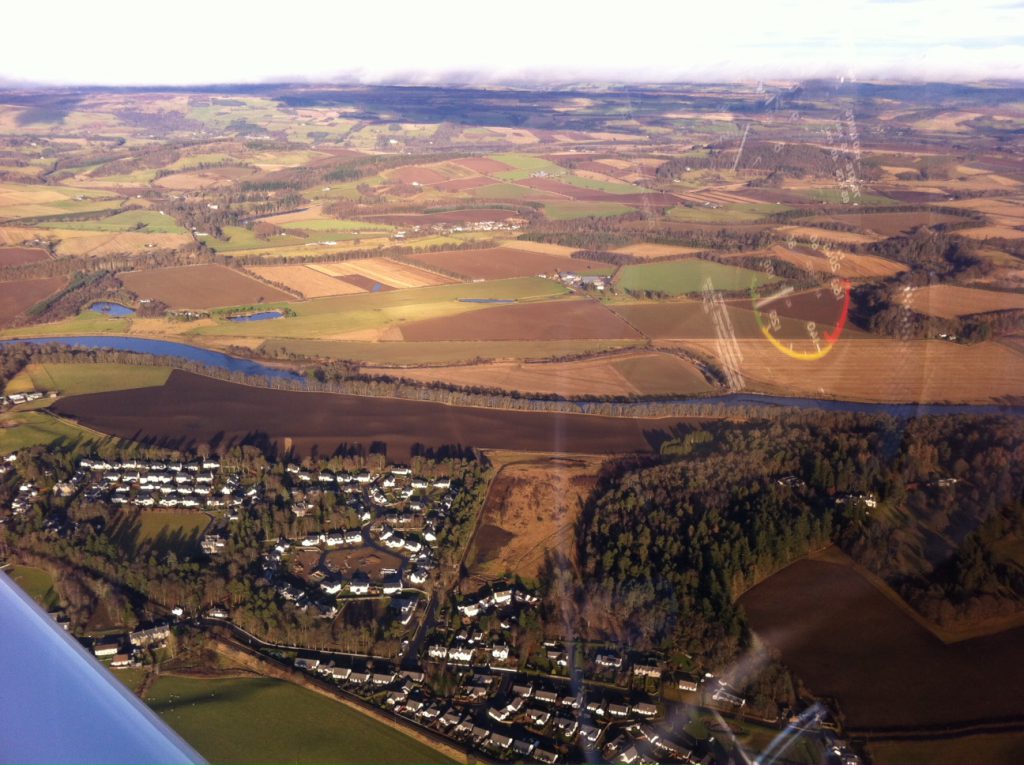 And finally, Griffin Windfarm near Aberfeldy. Eagle eyed readers will notice that this couldn't have been taken on the flight logged above. It was another from the works helicopter. These wind farms used to be quite good navigational features, but nowadays there are so many of them. We're looking forward to flying across northern Germany, Denmark and Sweden where we'll be able to see hundreds in one sweeping view…