After engine servicing and prop refurbishment, we suffered a bit of tank fatigue.
A visit to Normandy, amazing countryside where history was made in 1944, and where it seems there's a tank on a plinth every couple of kilometres, even some in car parks…it's usually (but not always) a Sherman of some description. Sherman: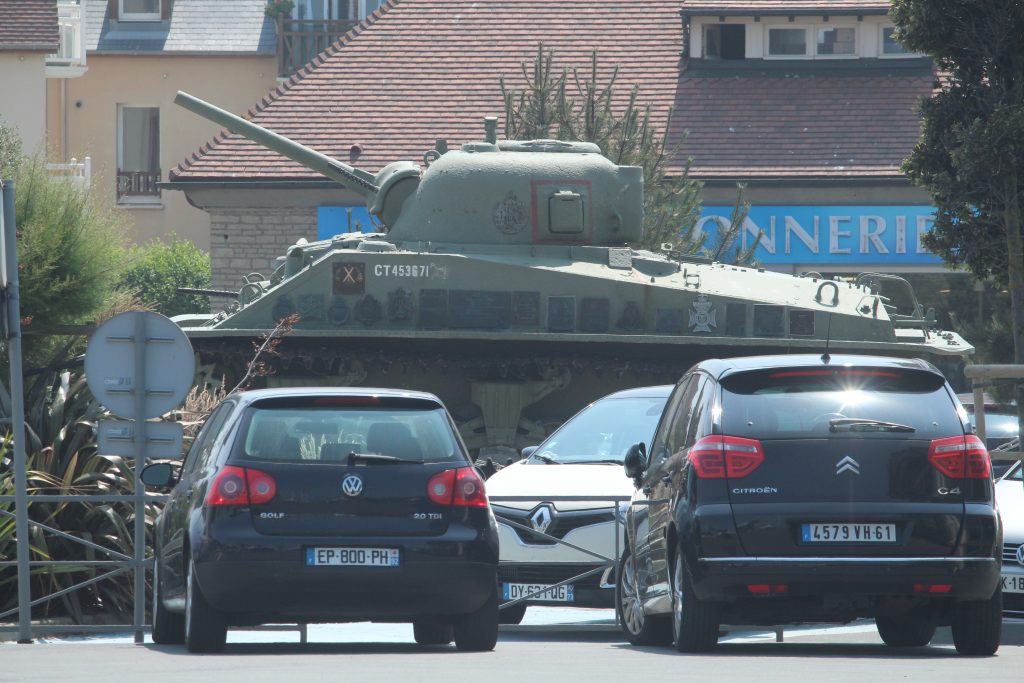 And another…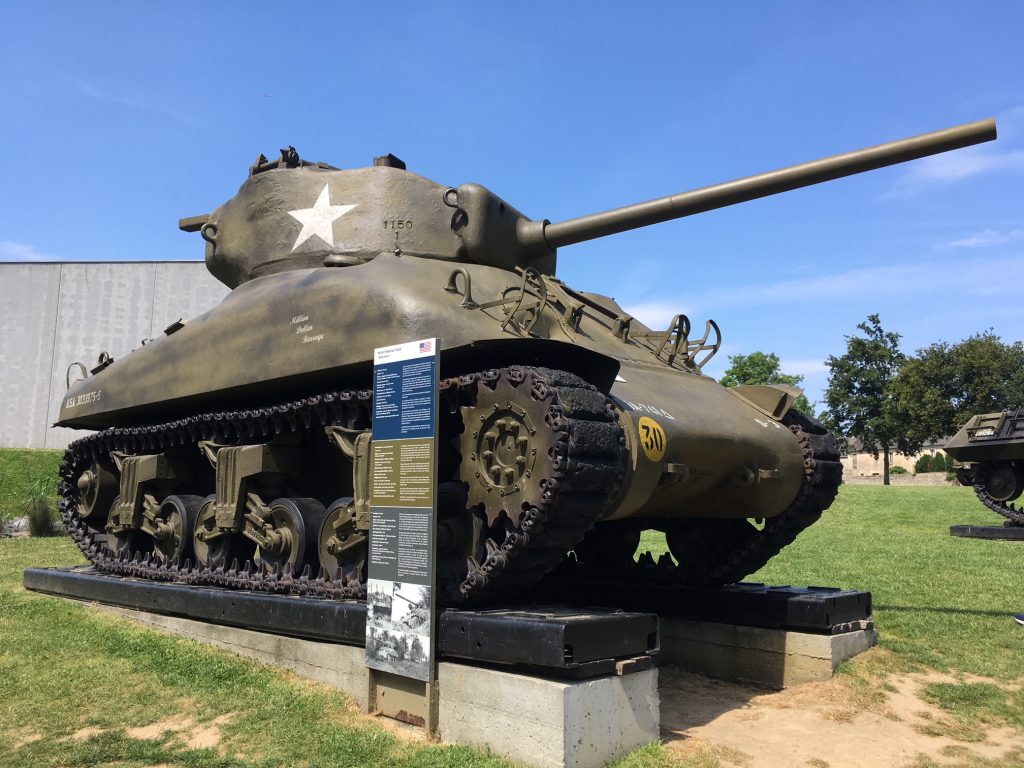 Ooh! Not a Sherman! Technically not even a tank. A Churchill AVRE (Armoured Vehicle Royal Engineers). This one helped to bridge an anti tank ditch at Juno Beach…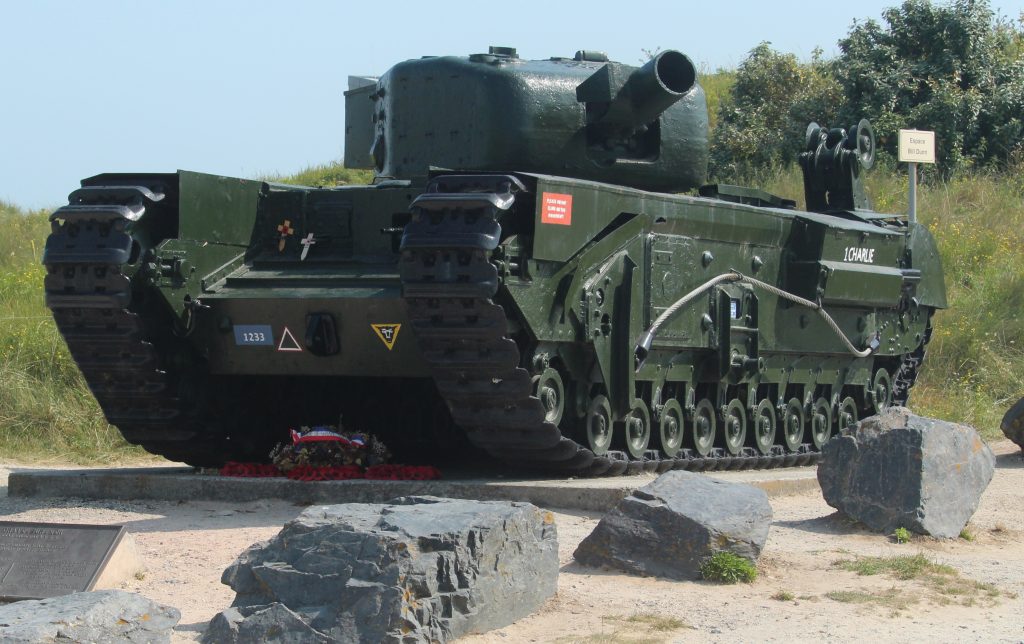 A Sherman…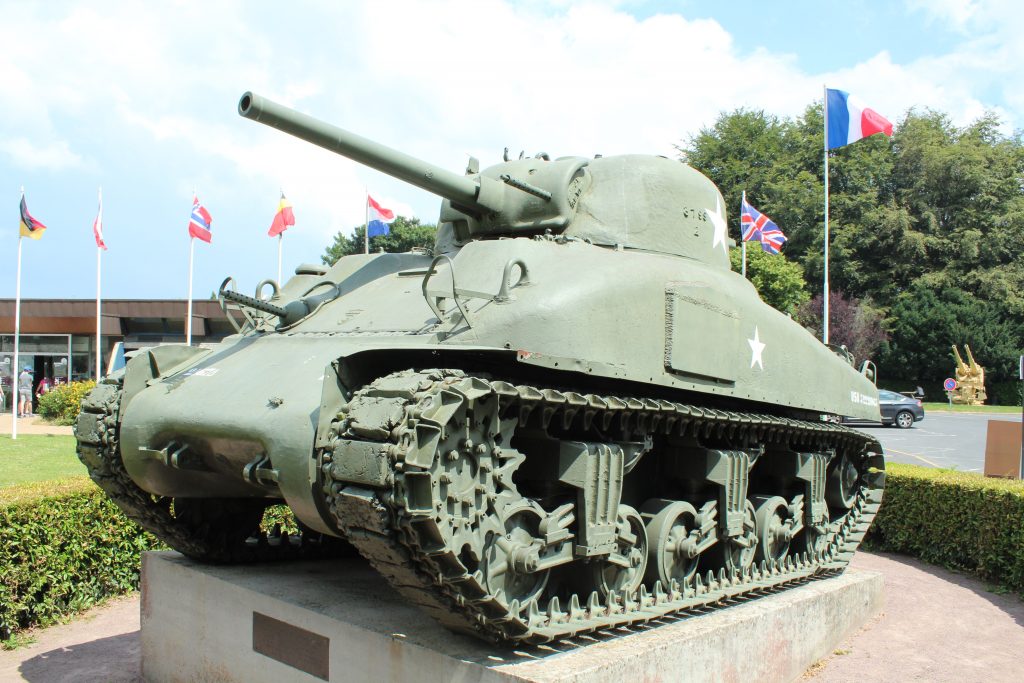 Shermanesque, but not even a tank (Thank you Patrick)…M10 Tank Destroyer: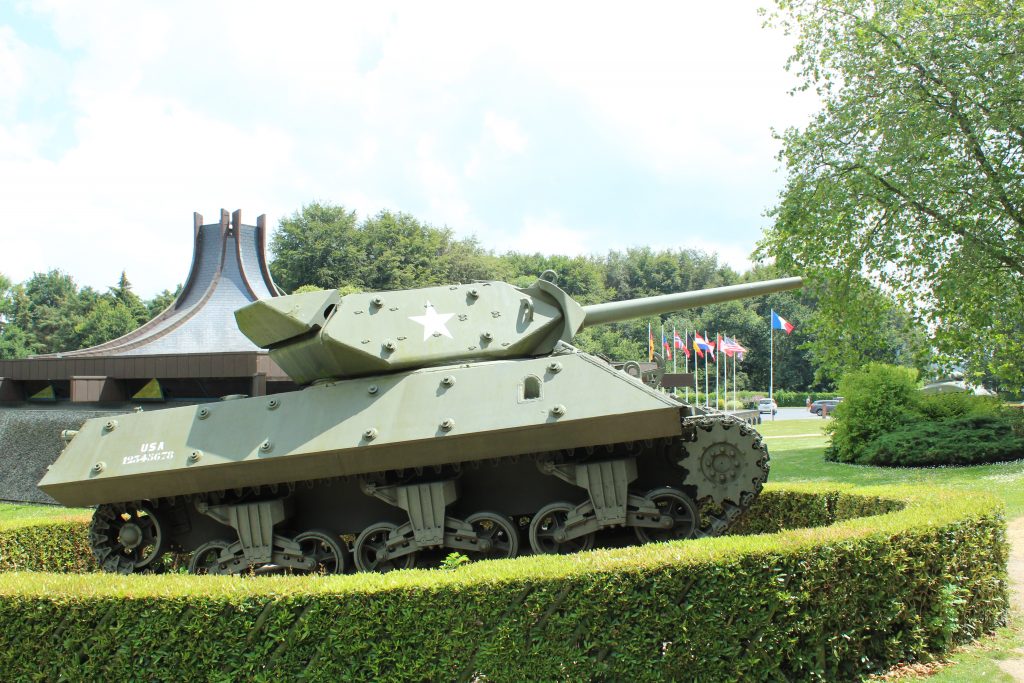 And a Churchill Crocodile flame thrower tank, minus its trailer full of fuel: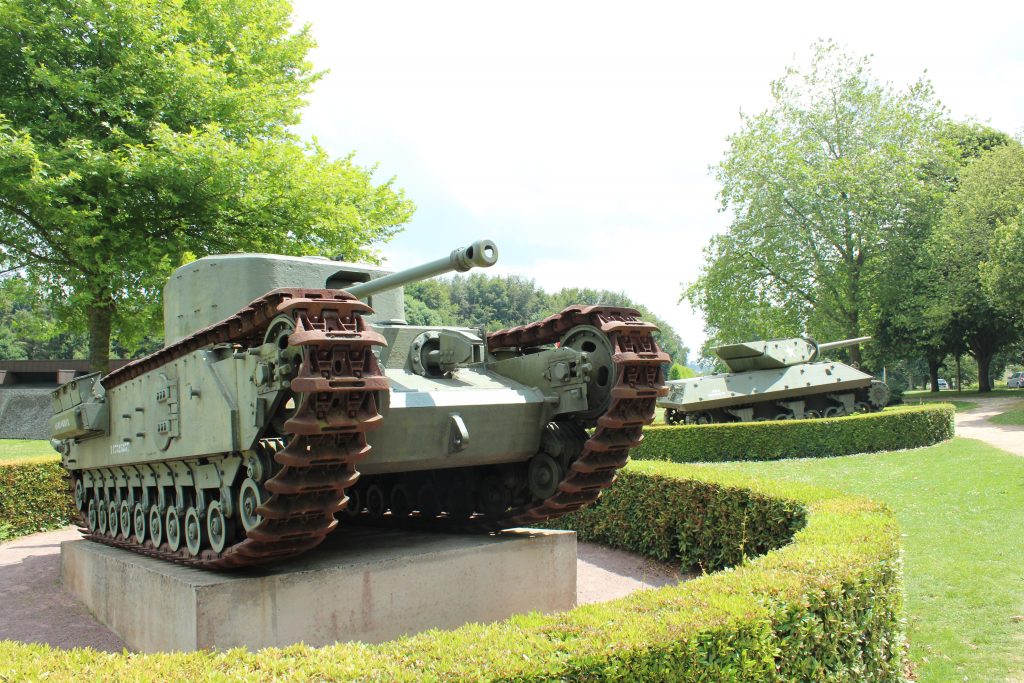 Centaur at Pegasus Bridge…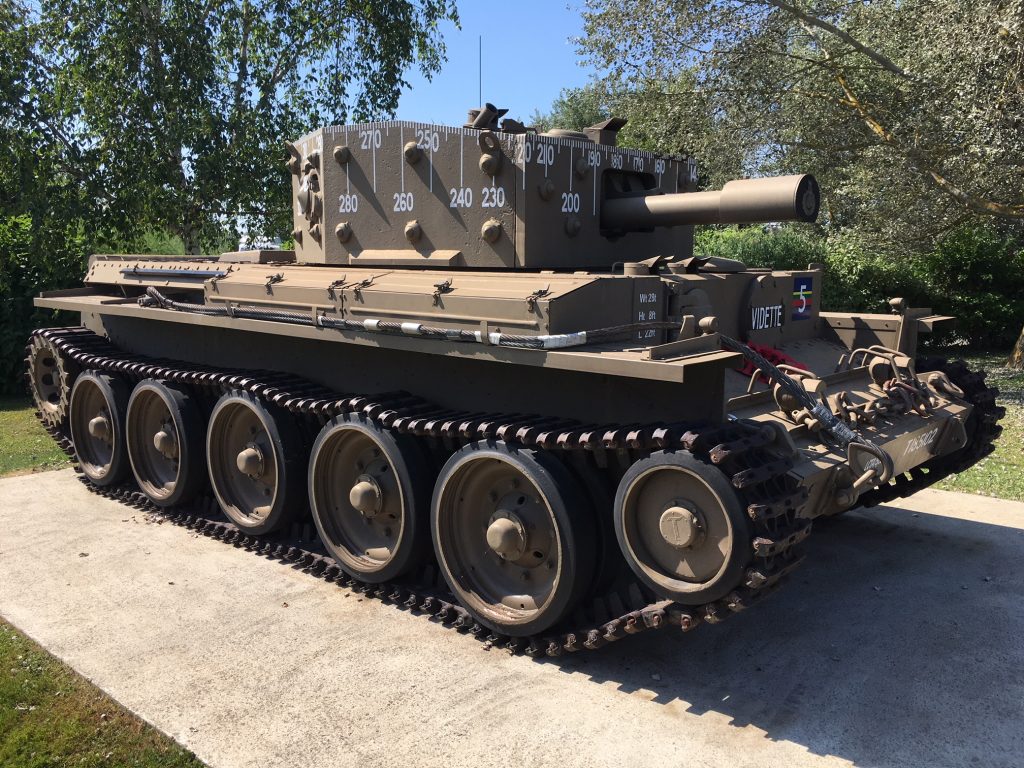 Aha! Another Sherman: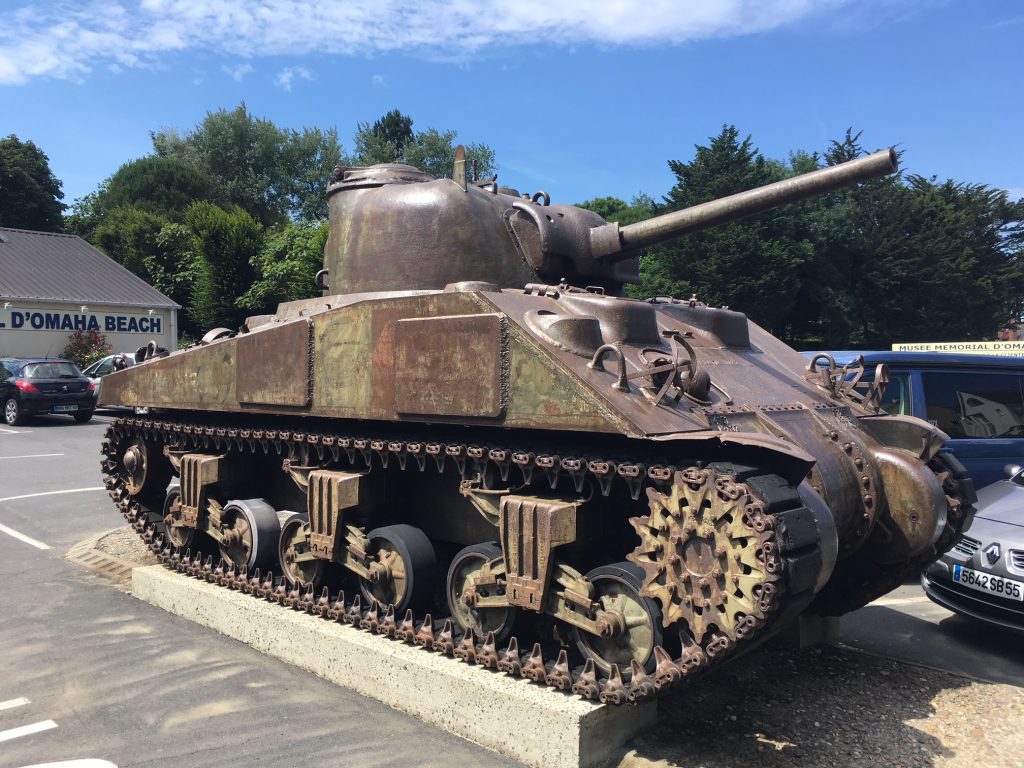 And another. This is one of the DD (Duplex Drive) swimming versions which made it to shore on Juno Beach: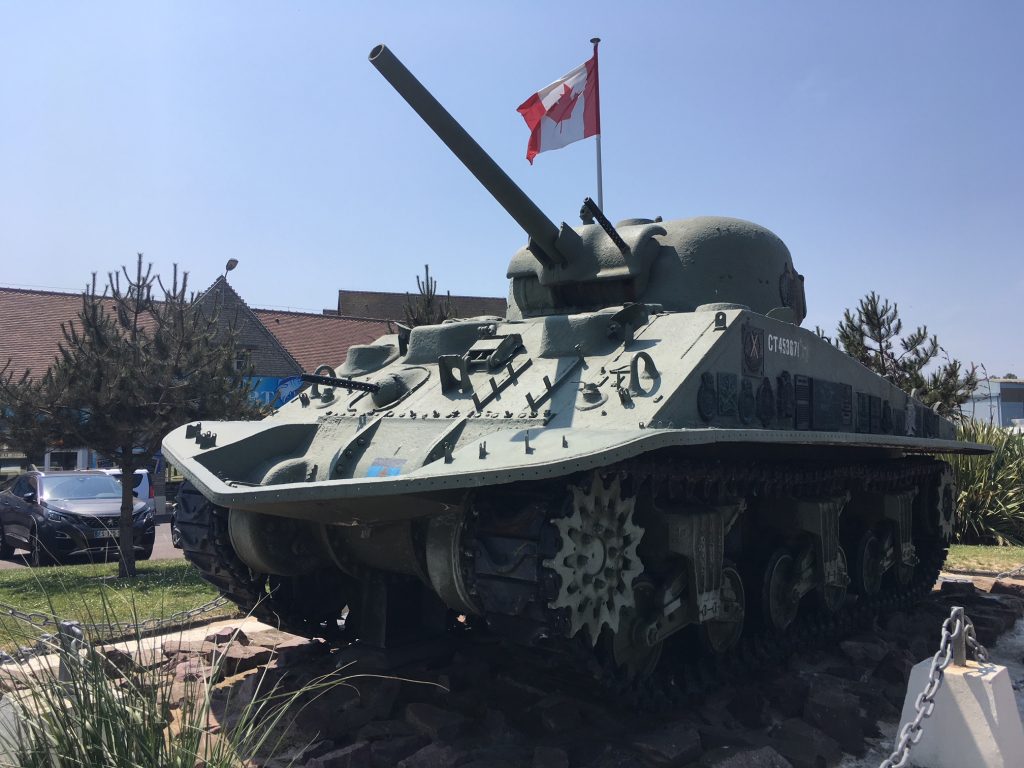 This next DD Sherman didn't reach the shore – recovered off Omaha Beach and now in the Museum of Underwater Wrecks…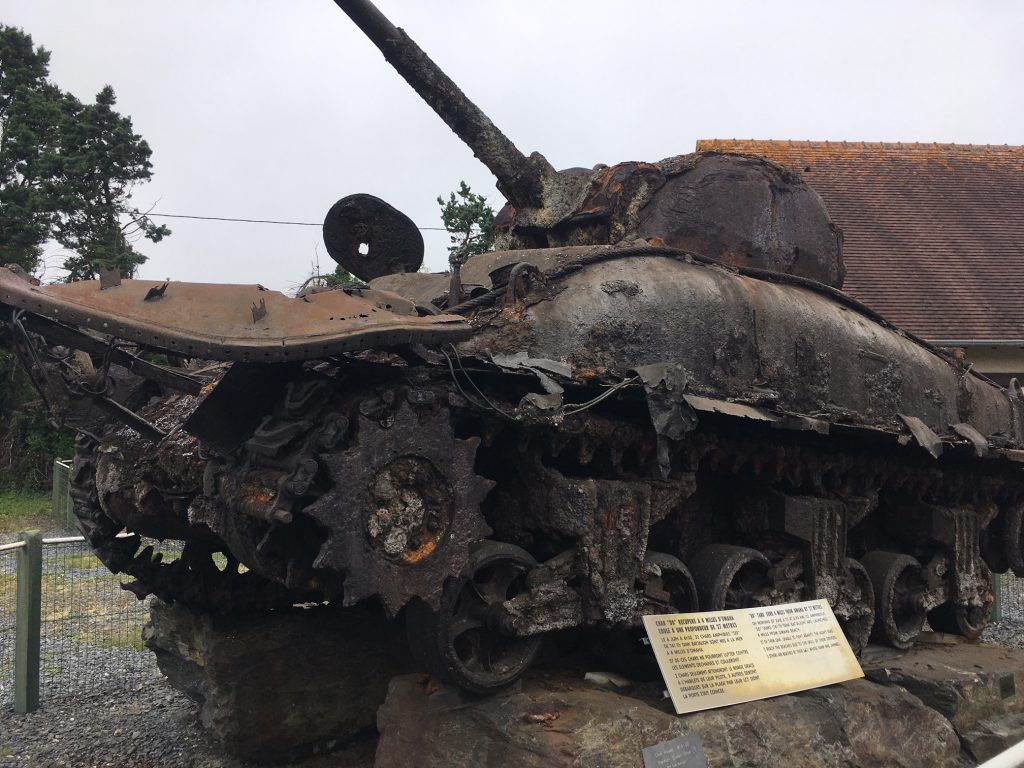 Stuart light tank which was salvaged: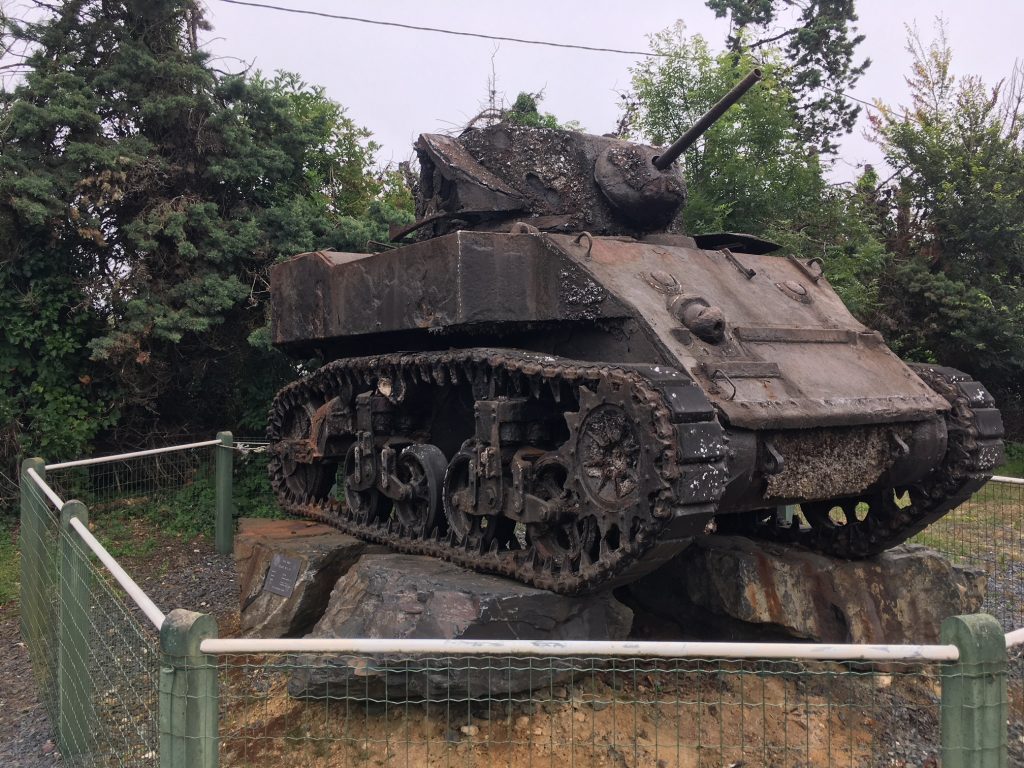 As was this Sherman bulldozer…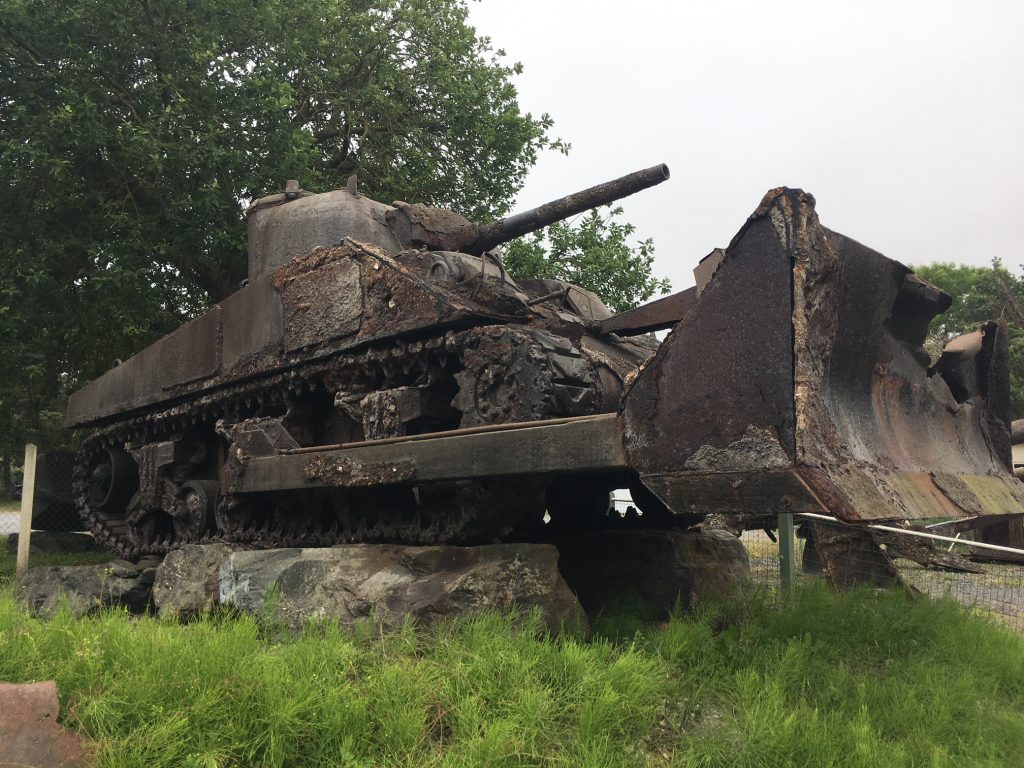 And….another Sherman. At Utah Beach this time.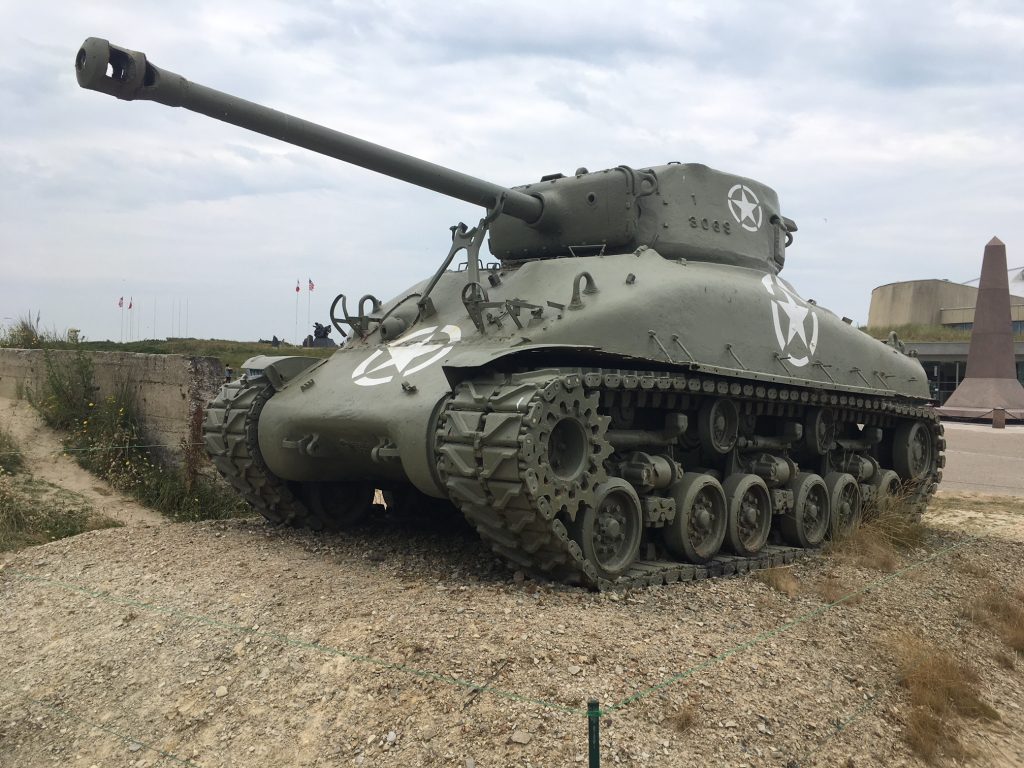 Self propelled artillery on a (Sherman based!) tracked chassis. Still counts.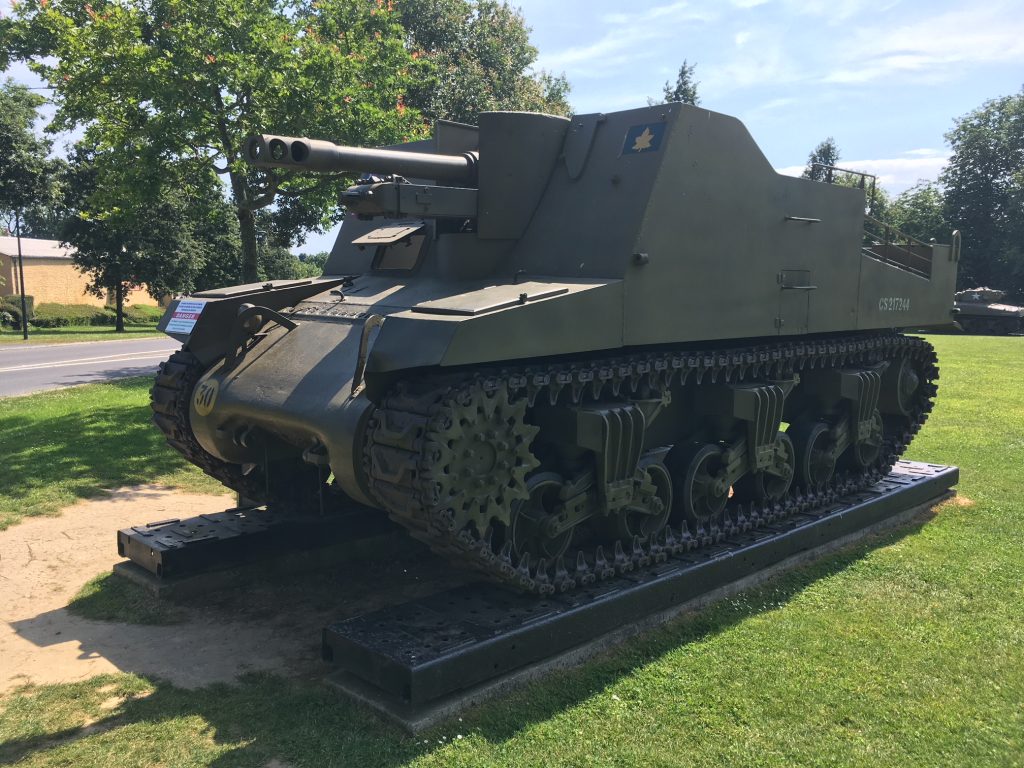 German Hetzer tank destroyer at Bayeux museum: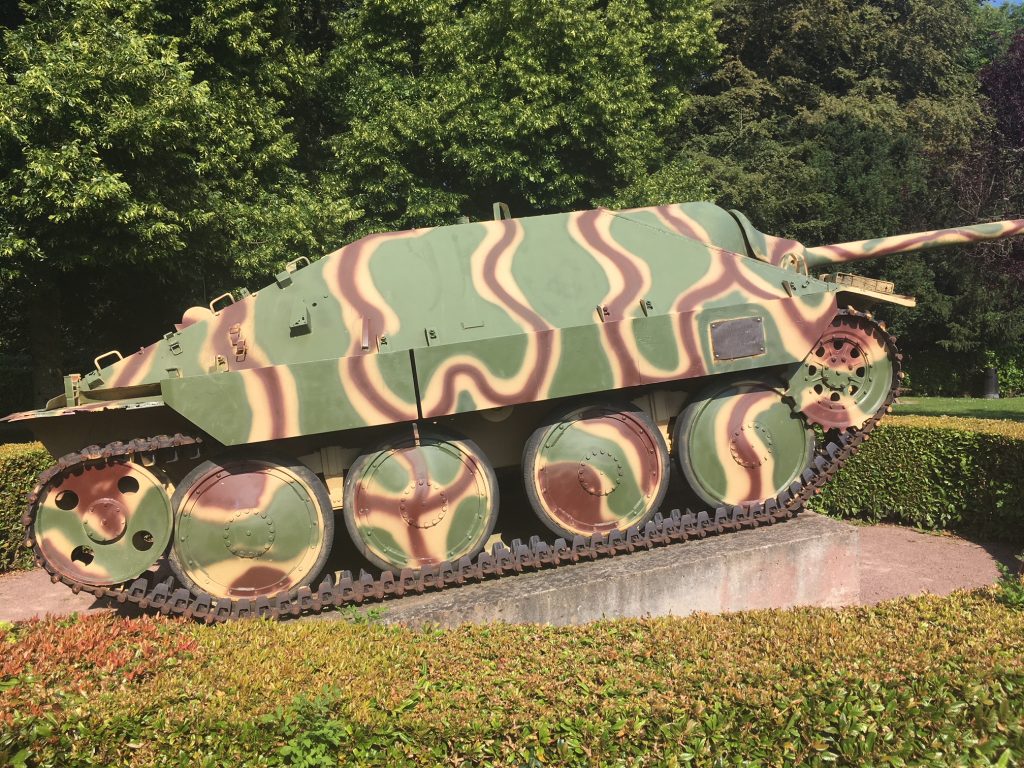 And another Sherman, at the Airborne Museum in Sainte-Mère-Église. You can just make out the reconstruction of US paratrooper John Steele hung up on the church steeple:
Stuart light tank at Saint-Côme-du-Mont. Fascinating German paratrooper museum here as well as the D-Day Experience museum.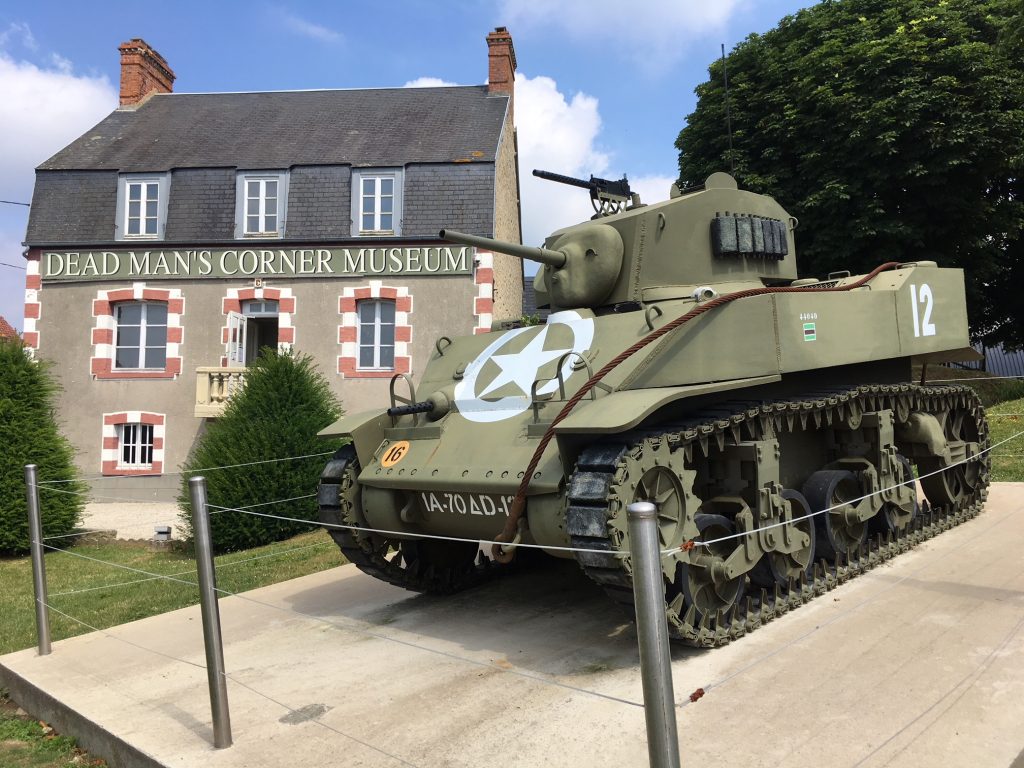 Another M10 tank destroyer…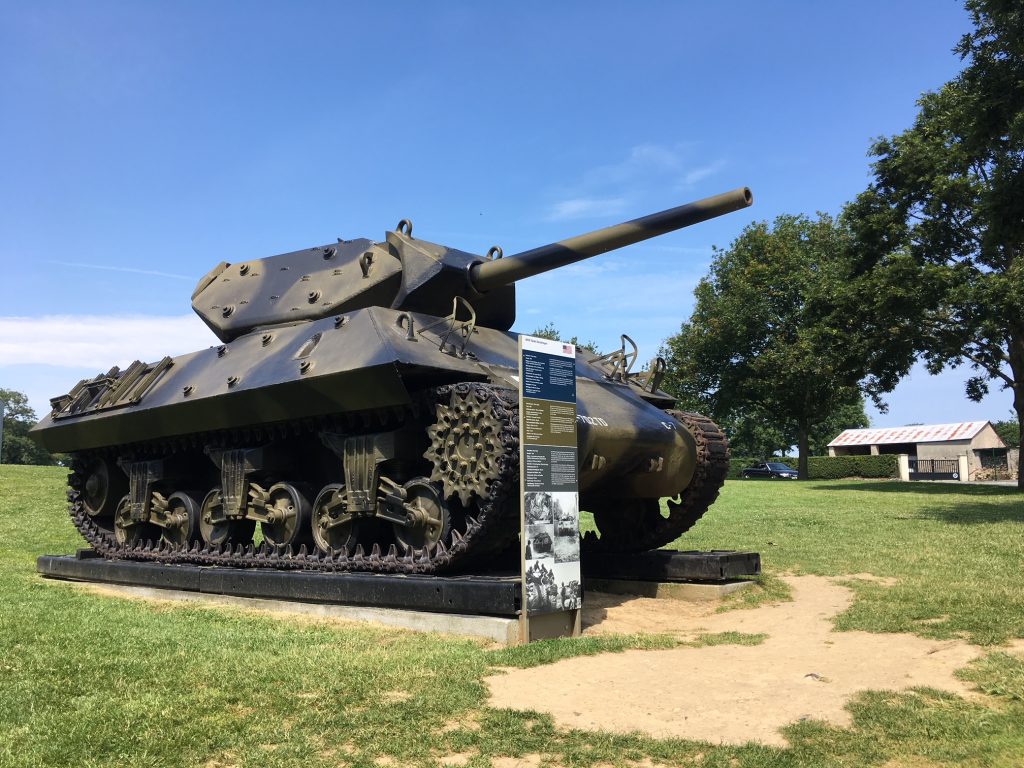 Yet another Sherman…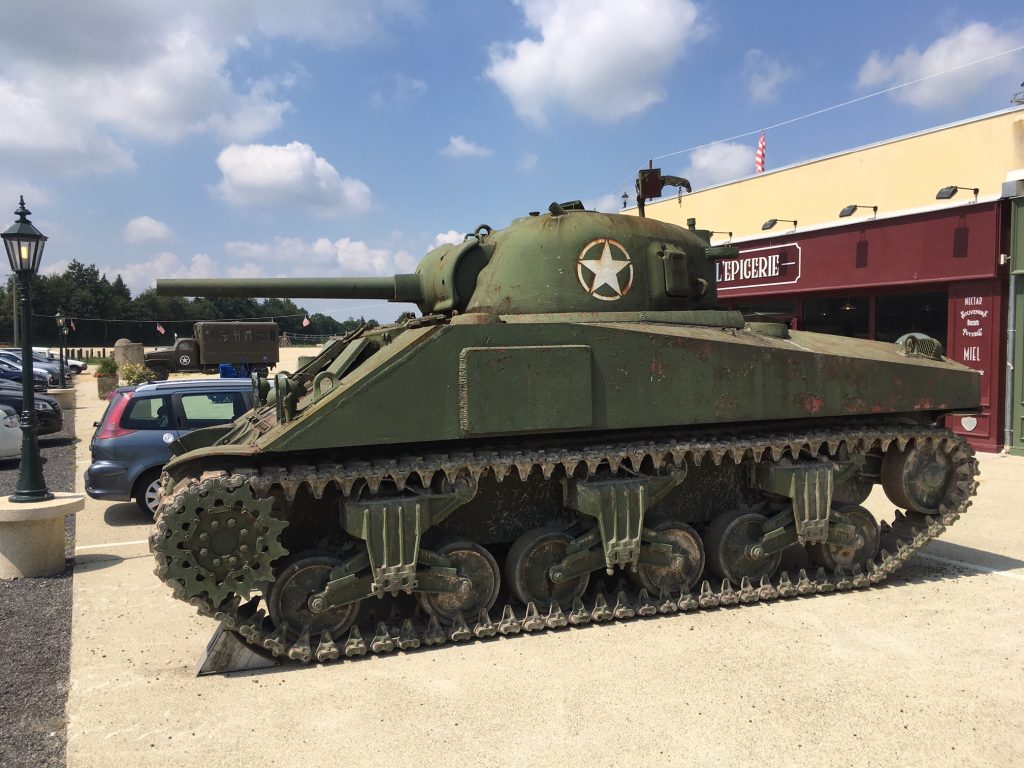 And a final Sherman to finish…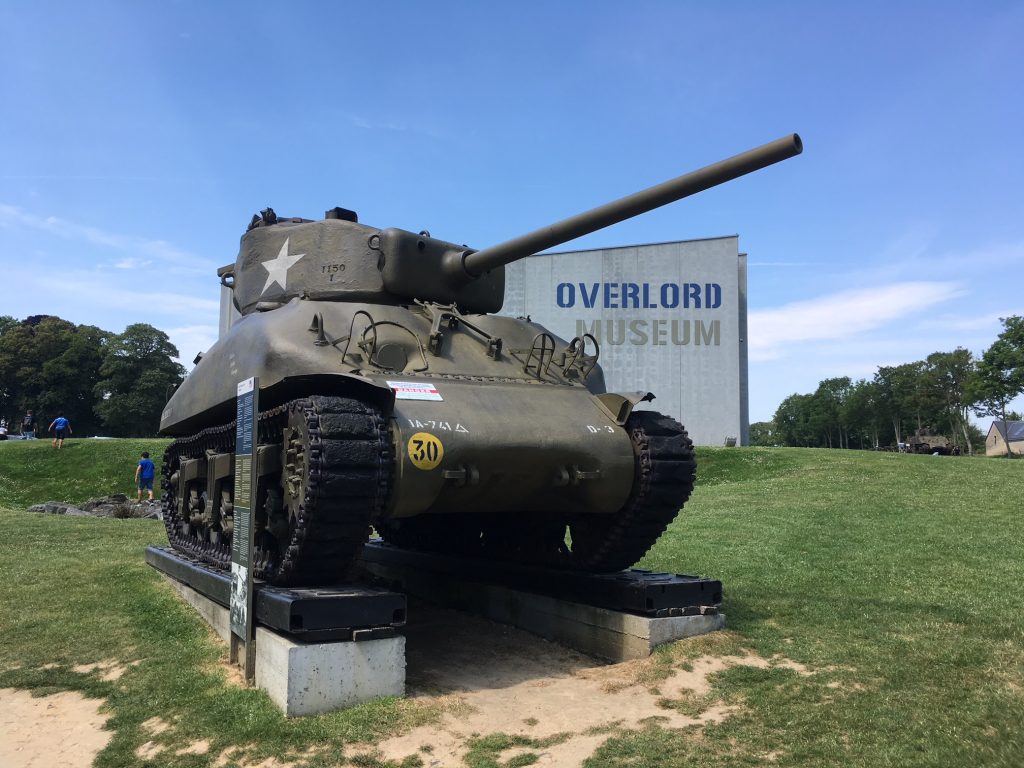 It's not all organised museums and tanks on plinths. Every little village seems to have a plaque or memorial somewhere hidden away. This one is in plain sight. The Great War memorial in Trévières was damaged by a shell (from a Sherman!)  a few days after D-Day, and during reconstruction the town elders decided to leave it.