Three aircraft in one day! That was the plan, we have to take advantage of good weather when we can. This is Scotland after all. First was a blast around in the RV6, over to Crianlarich, Rannoch Moor, Loch Tay, Glenshee and back to Perth… 1.3 hours.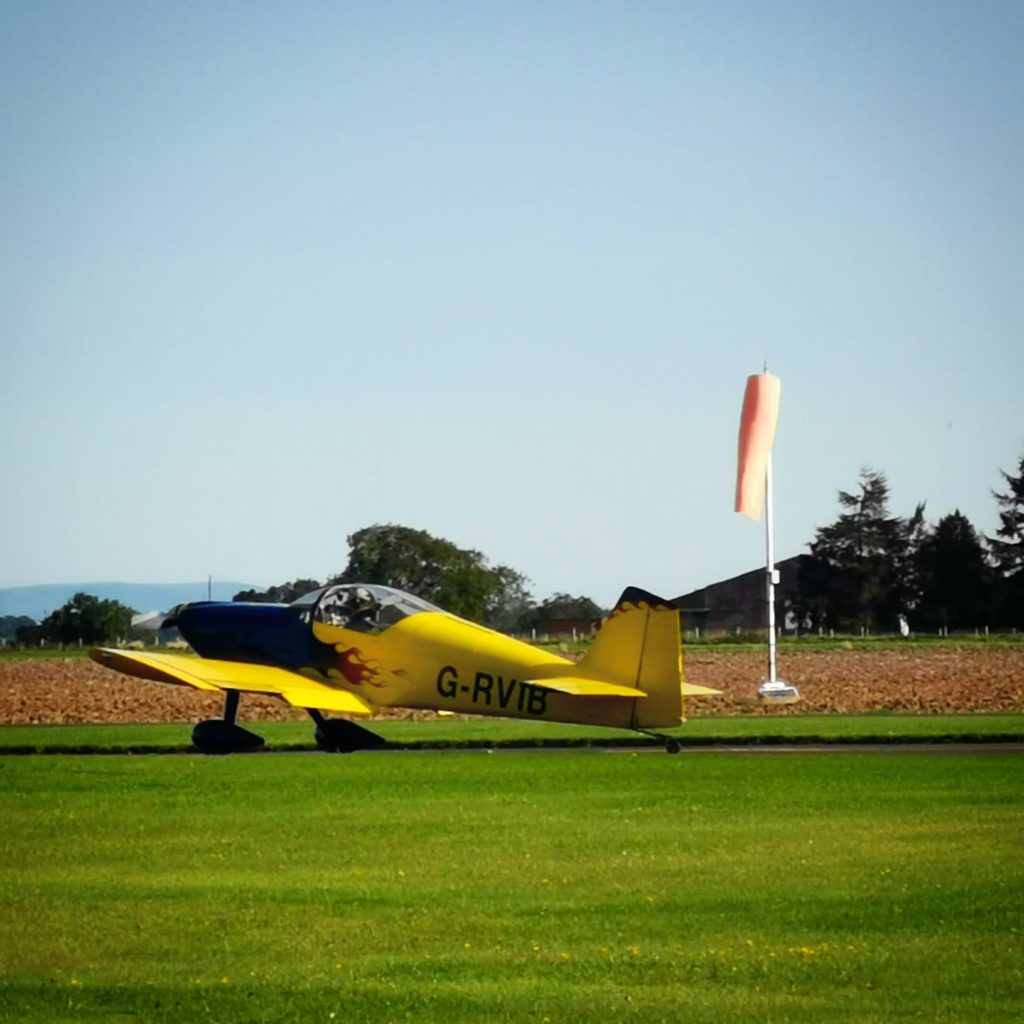 Then we pulled the Cub out and refuelled: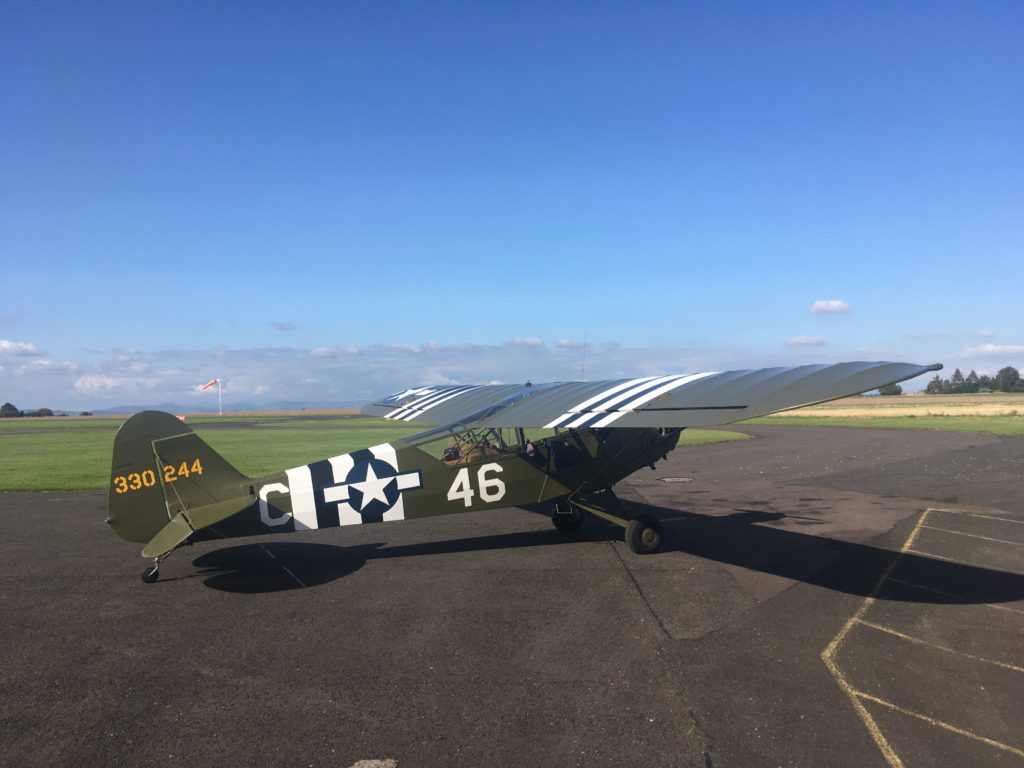 Brenda's first flight in the Cub was for 0.6hrs up to the strip at Kirriemuir, mostly at lowish level: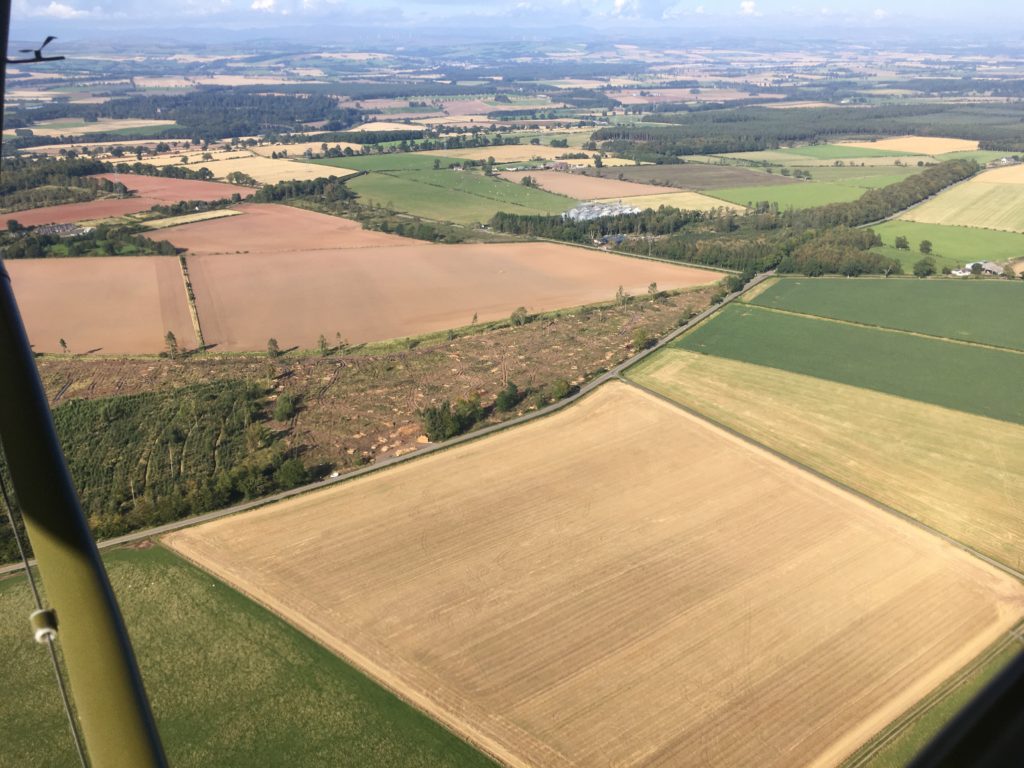 Enjoying the views: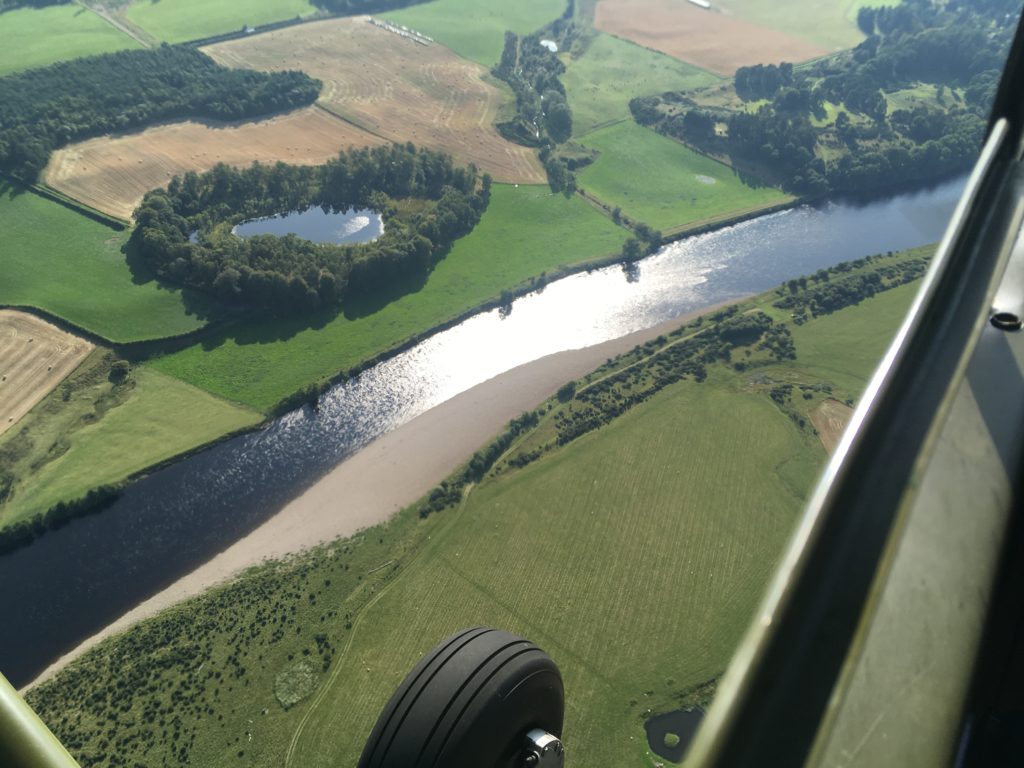 At Kirriemuir we bumped into some of the RV gang who had been to Oban for lunch: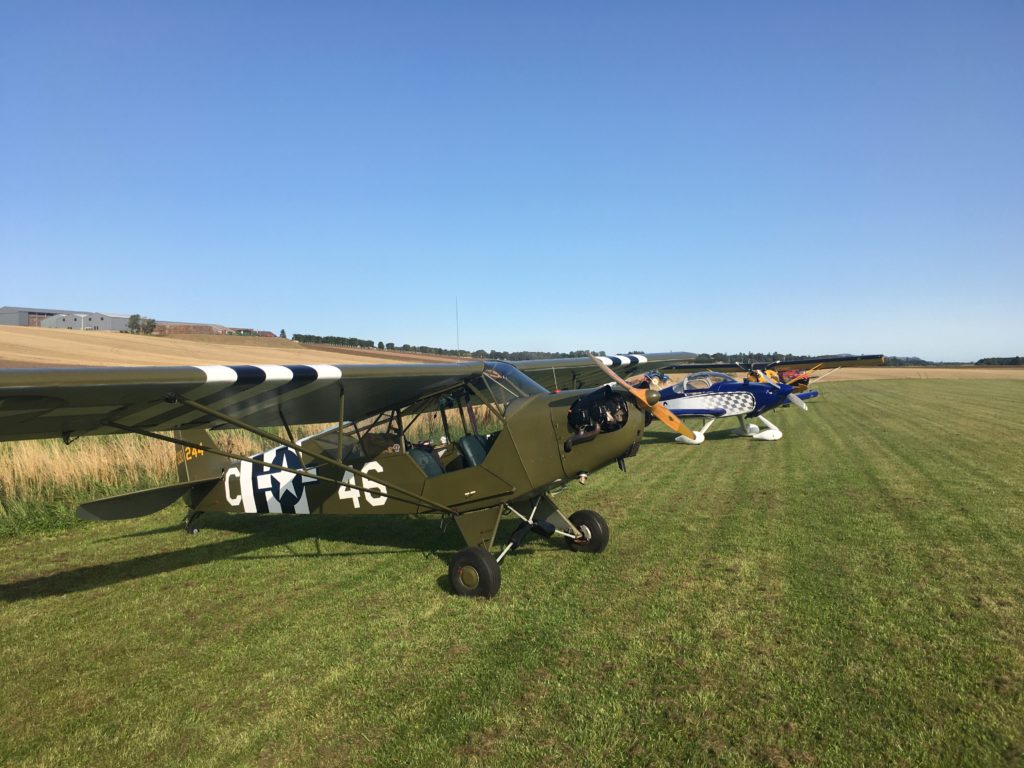 The Cub looks right at home on the grass. As well as Brenda's first Cub flight it was my first grass landing in the aircraft. Got high and had to go around but the second attempt worked OK.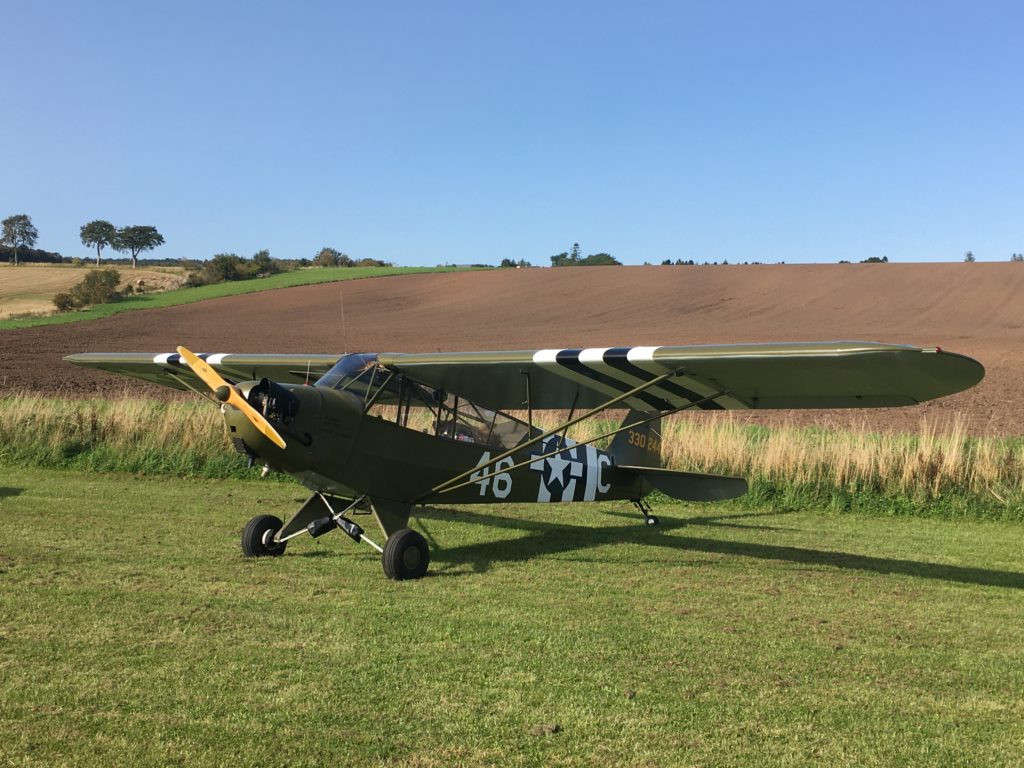 I tried to make the photo look old by filtering it on the computer, but it just looks like a monochrome modern picture: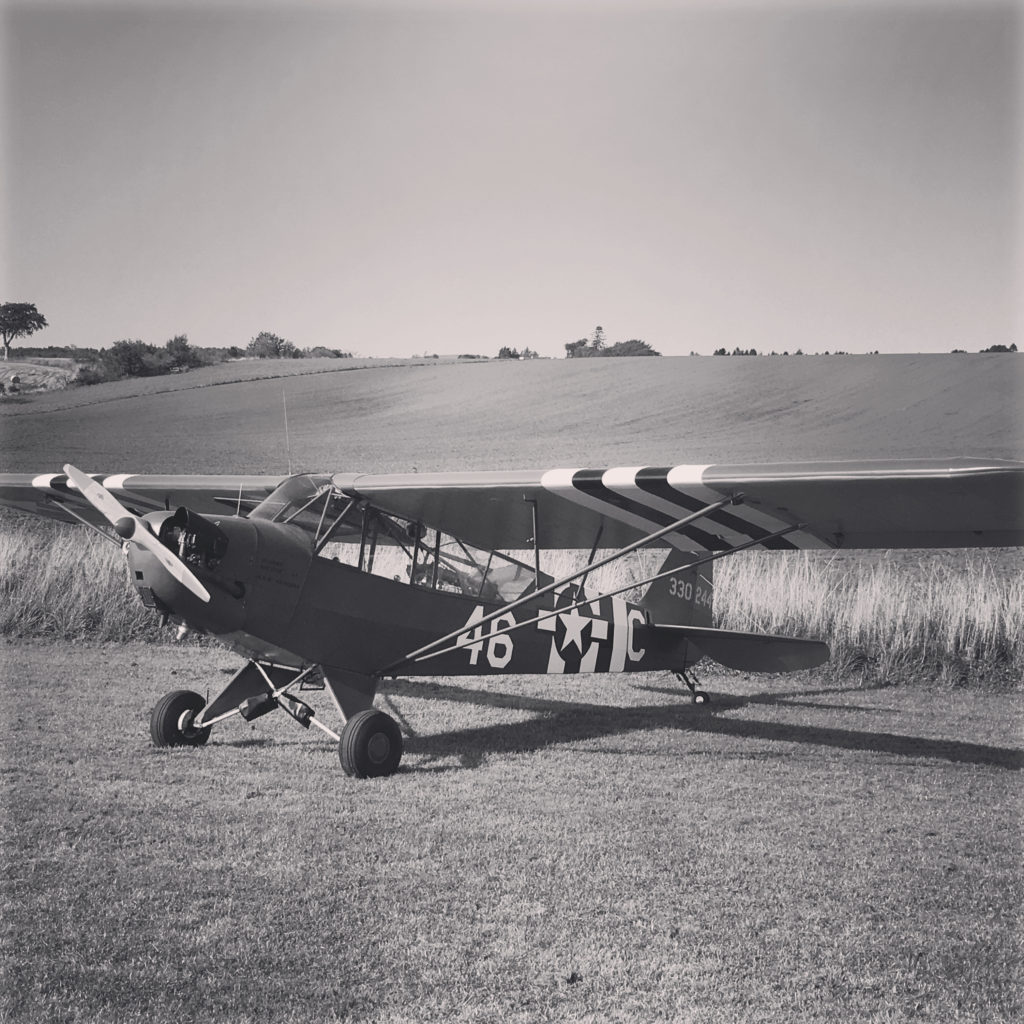 On the way back to Perth (0.4hrs), Chris and Ian in the RV6A managed to snap this shot as they sped past: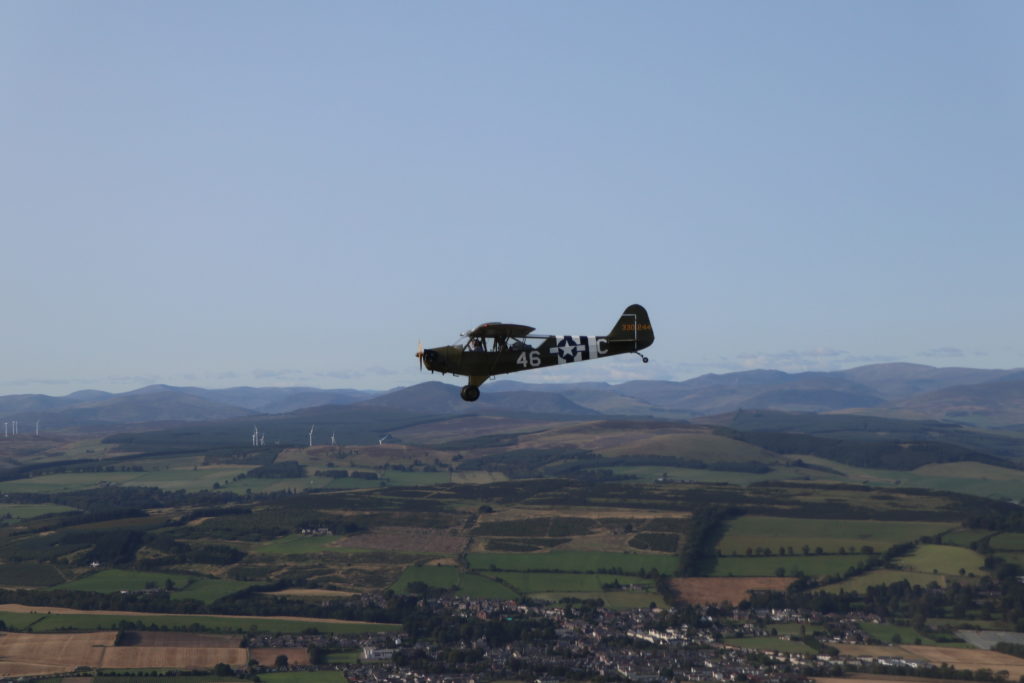 I ran it through what I call the "olderizer" at http://labs.wnakoto.jp/olds – this fades it, monochromes it and adds a few blemishes as well. The result is much more realistic. Unless you notice the wind turbines in the background, but they could be smoke I suppose…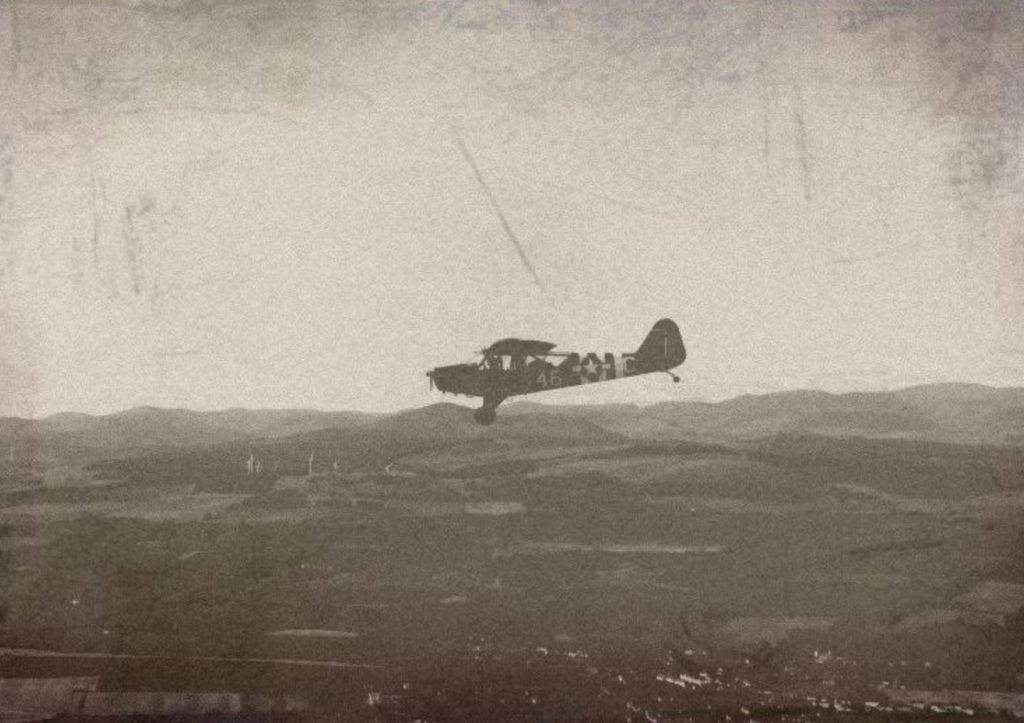 Finally a quick after-hours blast in the Eindecker Replica. 0.6hrs flown. (Photo by Wallace Shackleton as usual)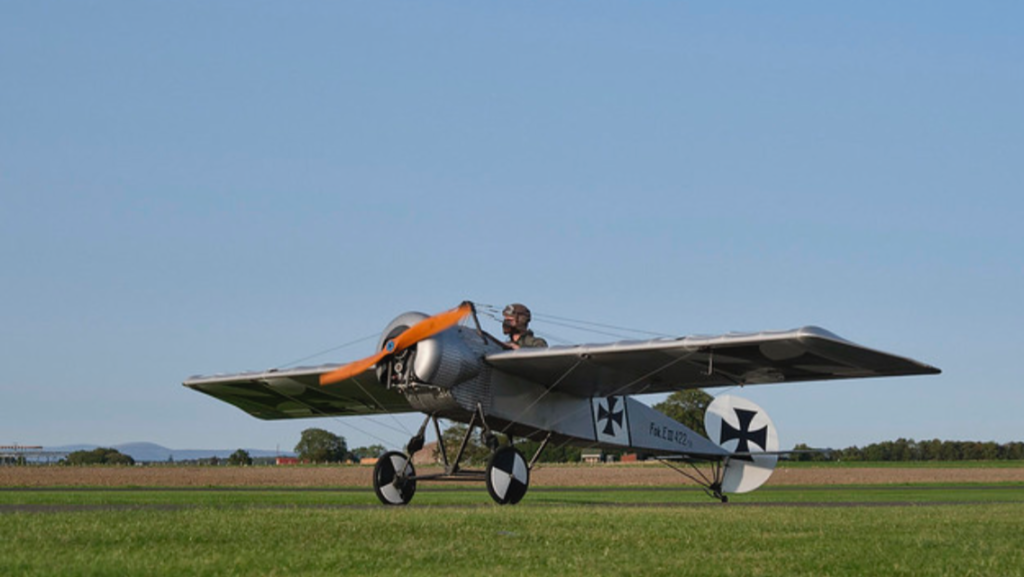 Just under 3 hours flown in 3 different aircraft in 1 day in glorious weather. A great day. Hoping for more days like this…maybe not with all three aircraft though, I was nackered!