The Montrose Air Station fly-in was held towards the end of August at their "pop-up airstrip" – basically some cordoned-off football fields inside the perimeter track of the old airfield. I was working on the Sunday but free on the Saturday and the weather looked good, so off we went. I had filled up both the Cub's fuel tanks the day before to give some flexibility to maybe take people flying if the opportunity came up…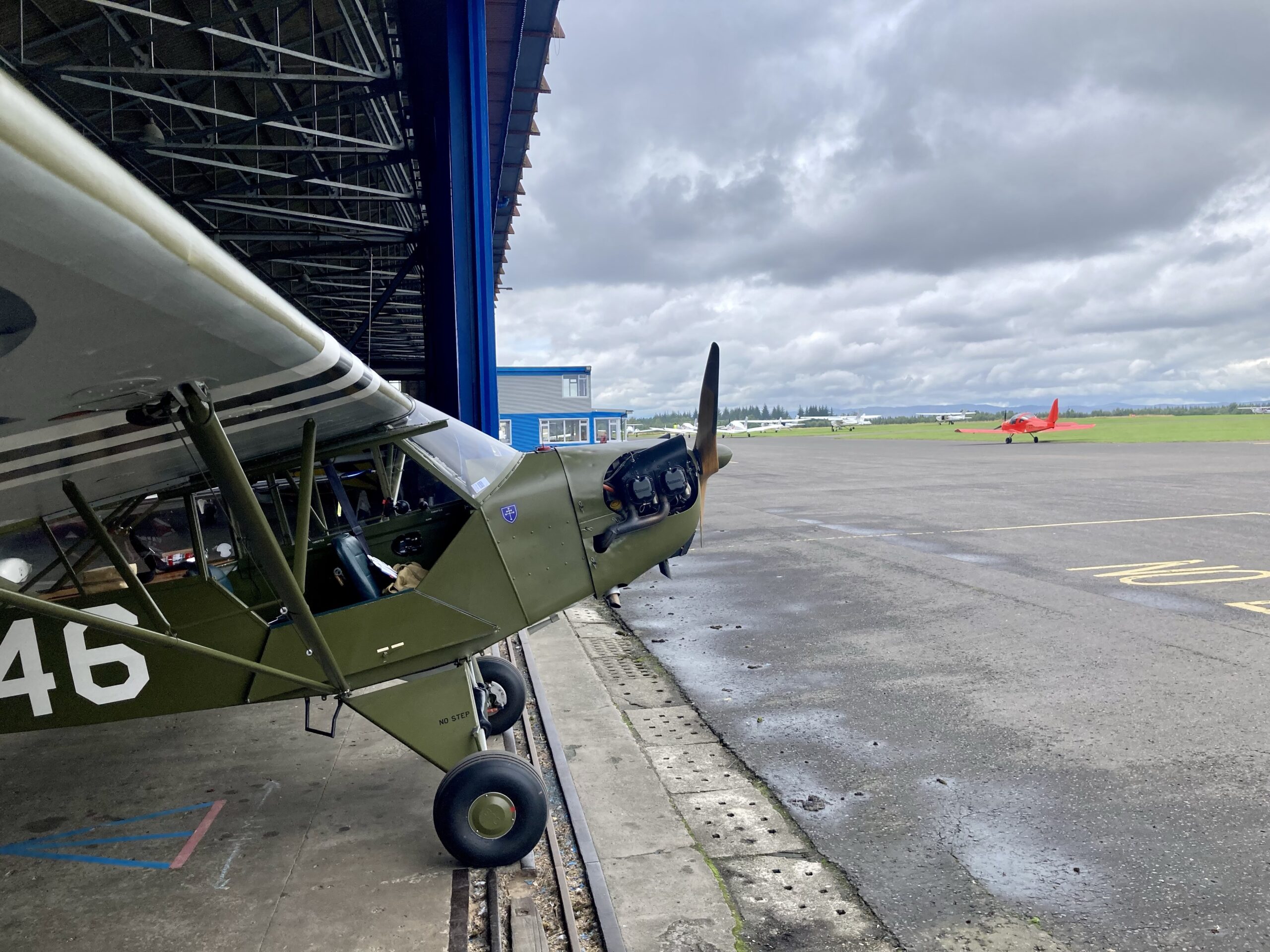 On the way we did some aerial recce of "enemy" infrastructure: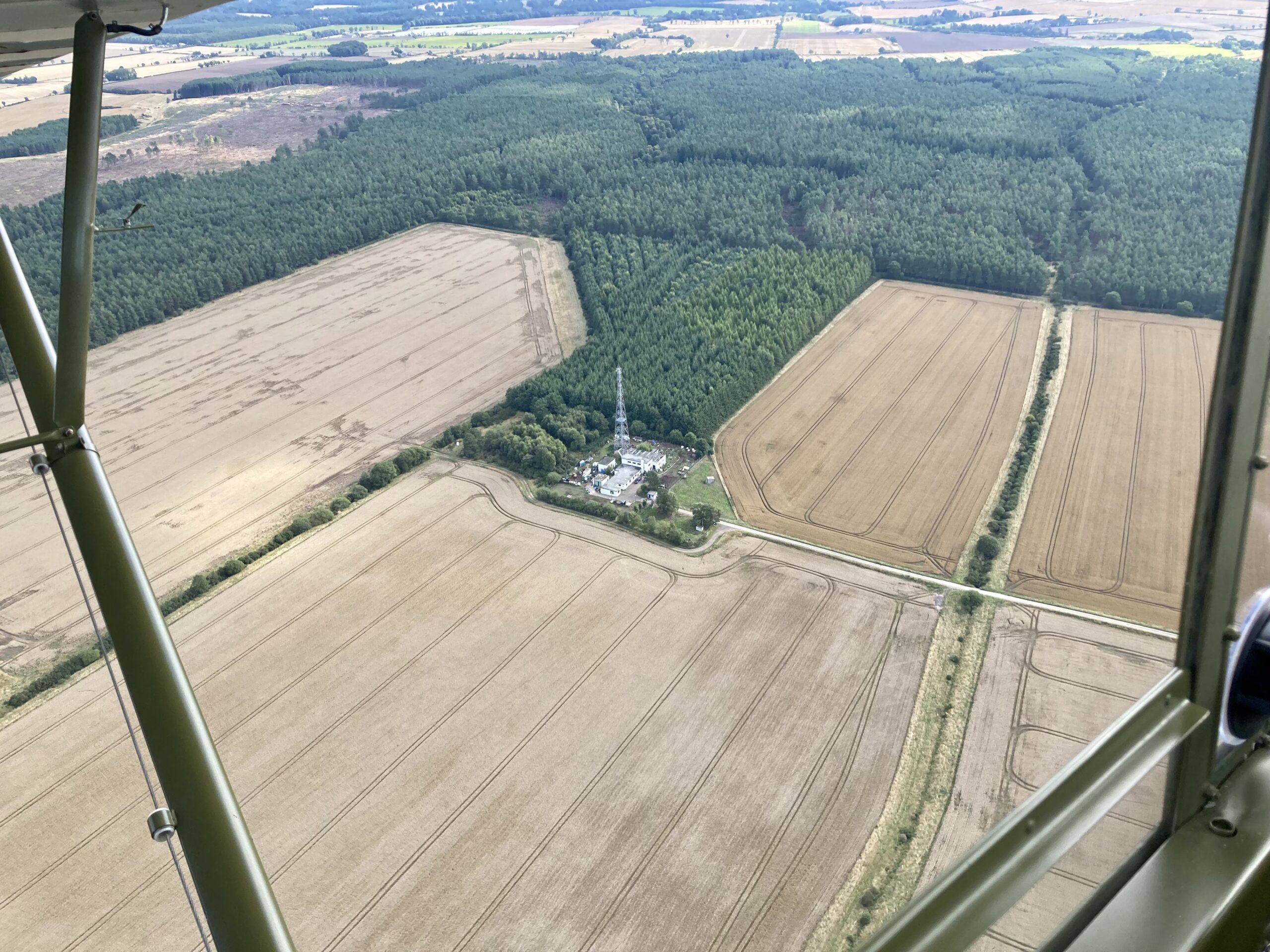 It was quite quiet on arrival at Montrose. Having identified the strip I did an approach and go-around to get a feel for the obstacles and inspect the strip (notice the door and window open for a better view)…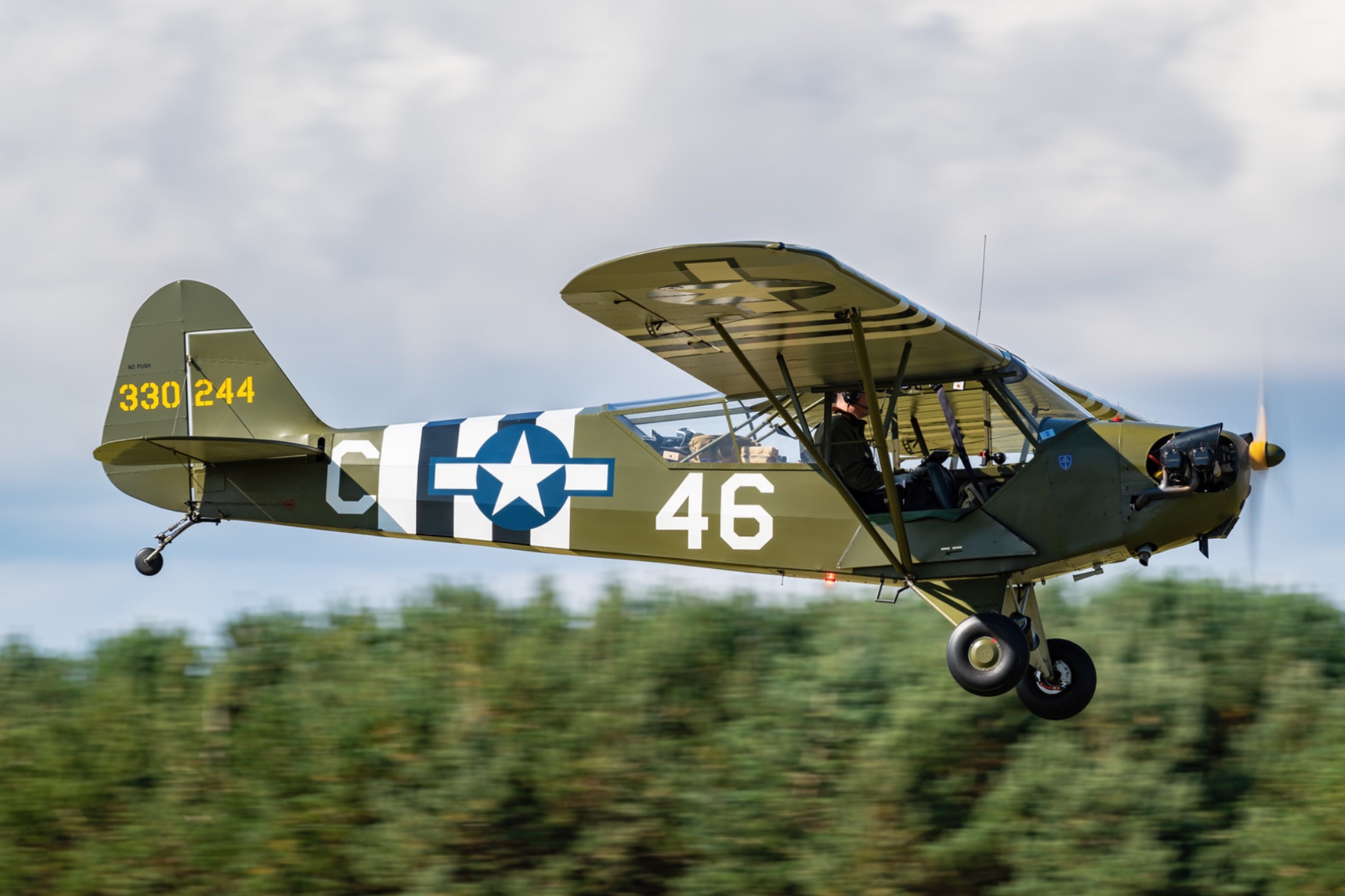 It may have been a football field, but it wasn't completely smooth. Here's a reminder of the subsequent landing, taken from about 50ft up in a cherry picker:
On landing and vacating the runway I noticed a group of photographers by the fence, so I detoured over there to pose for the cameras before continuing to taxi to parking: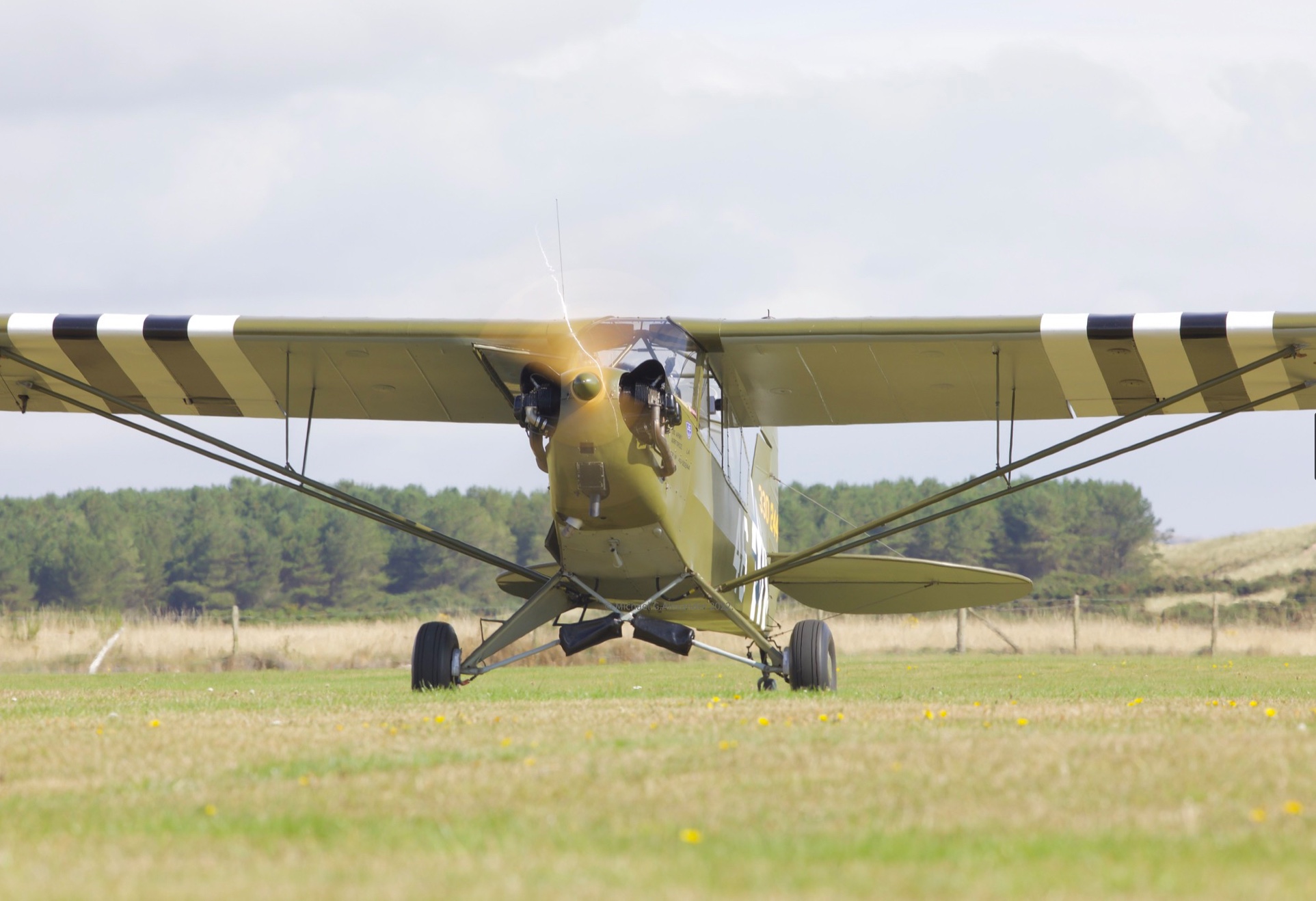 There were a few aircraft parked down at the end of the airstrip but I decided to park next to the collection of military vehicles. Thought we would fit in better there…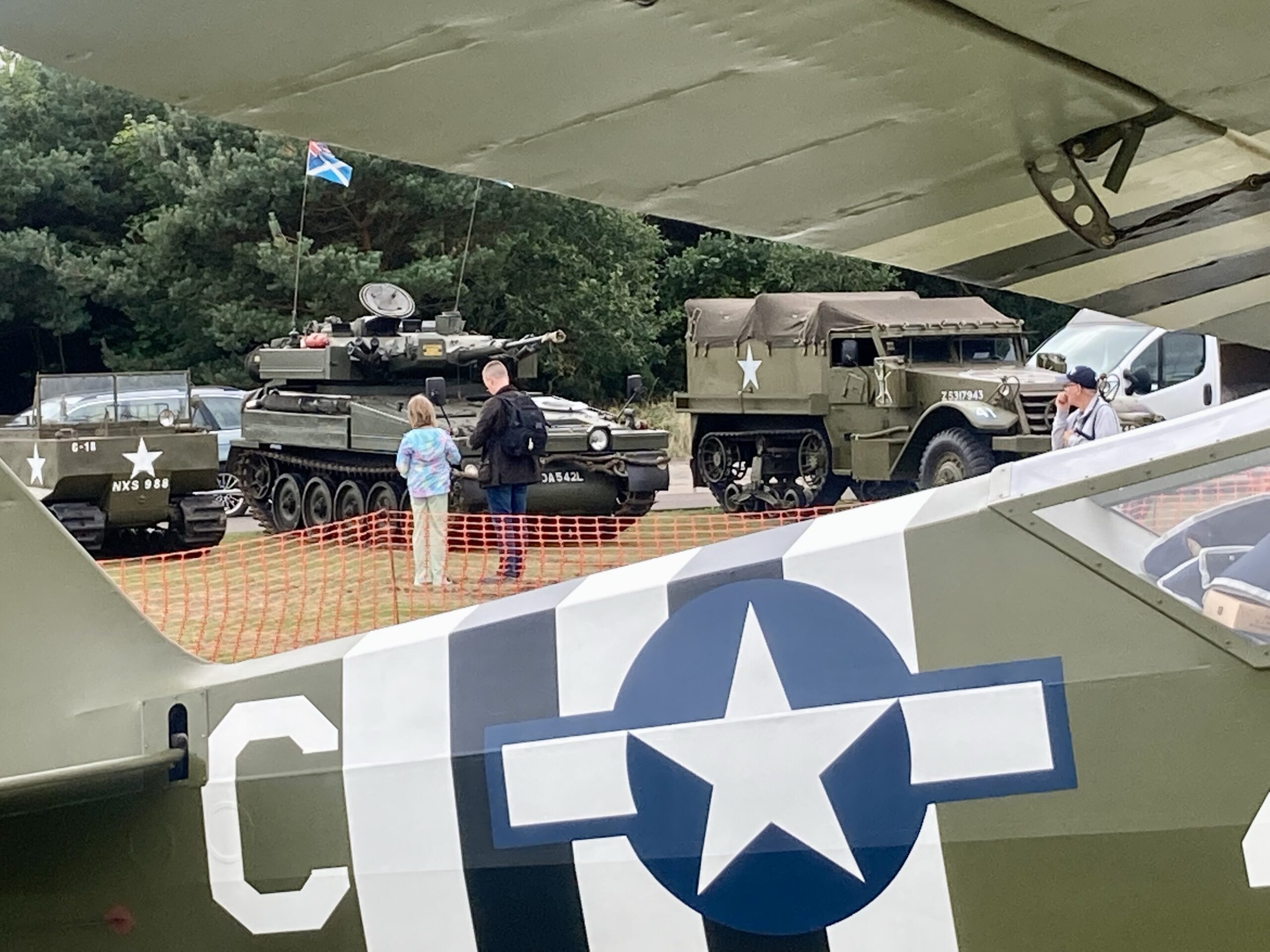 And before long the Cub was surrounded by jeeps for the photographers! Here's me posing in the famous Normandy jacket…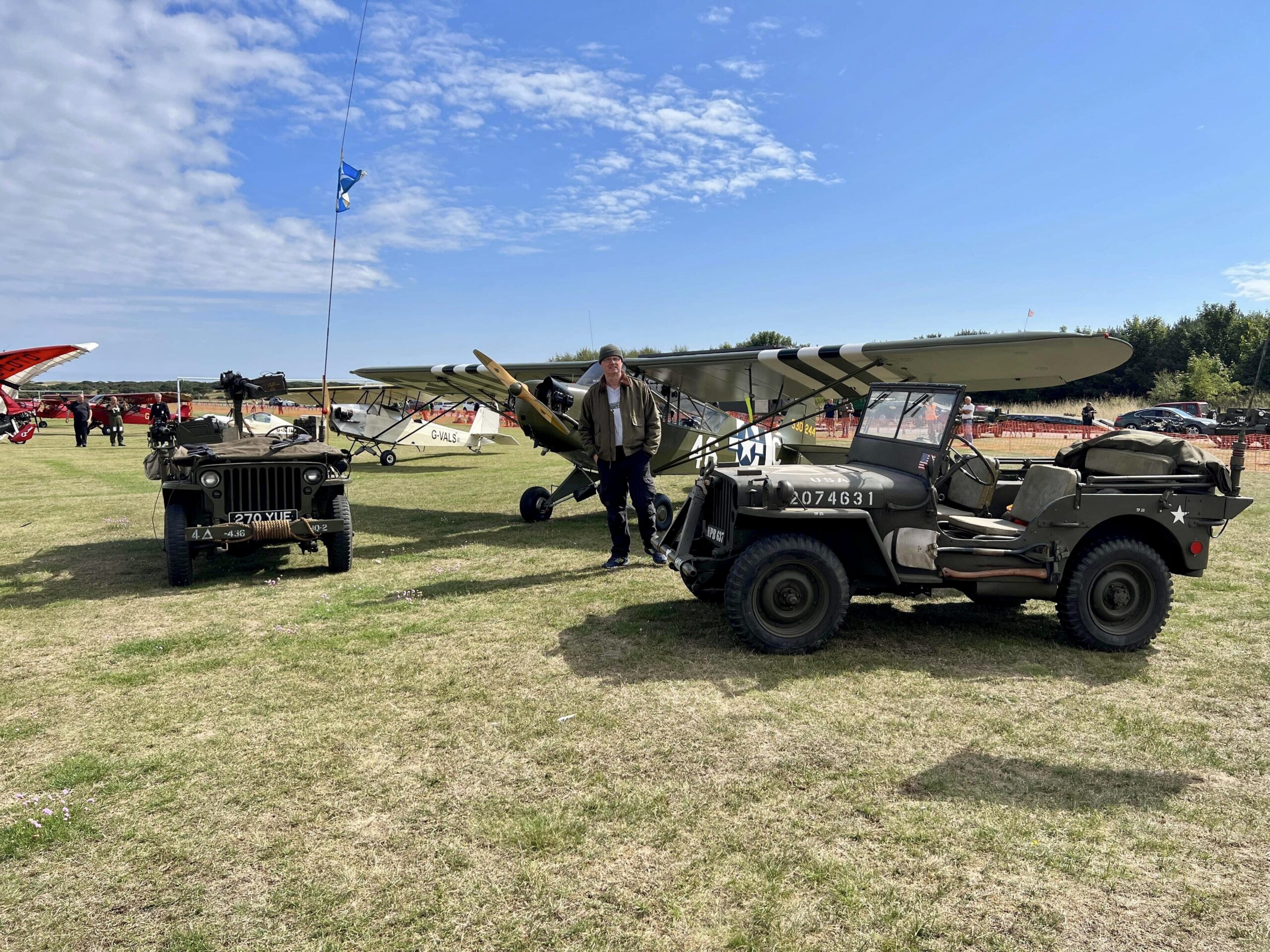 All the military vehicles were owned and operated by one guy, and had come down from Aberdeen on the back of two low loaders. Two Jeeps, an M3 Half-Track, a Scimitar CVR(T), various motorbikes and an M29 Weasel cargo carrier. The Jeeps were kitted out with replica weapons and lots of extras. This probably explains the low loaders – Police Scotland might take a dim view of a convoy of "armed" Jeeps wandering around the countryside: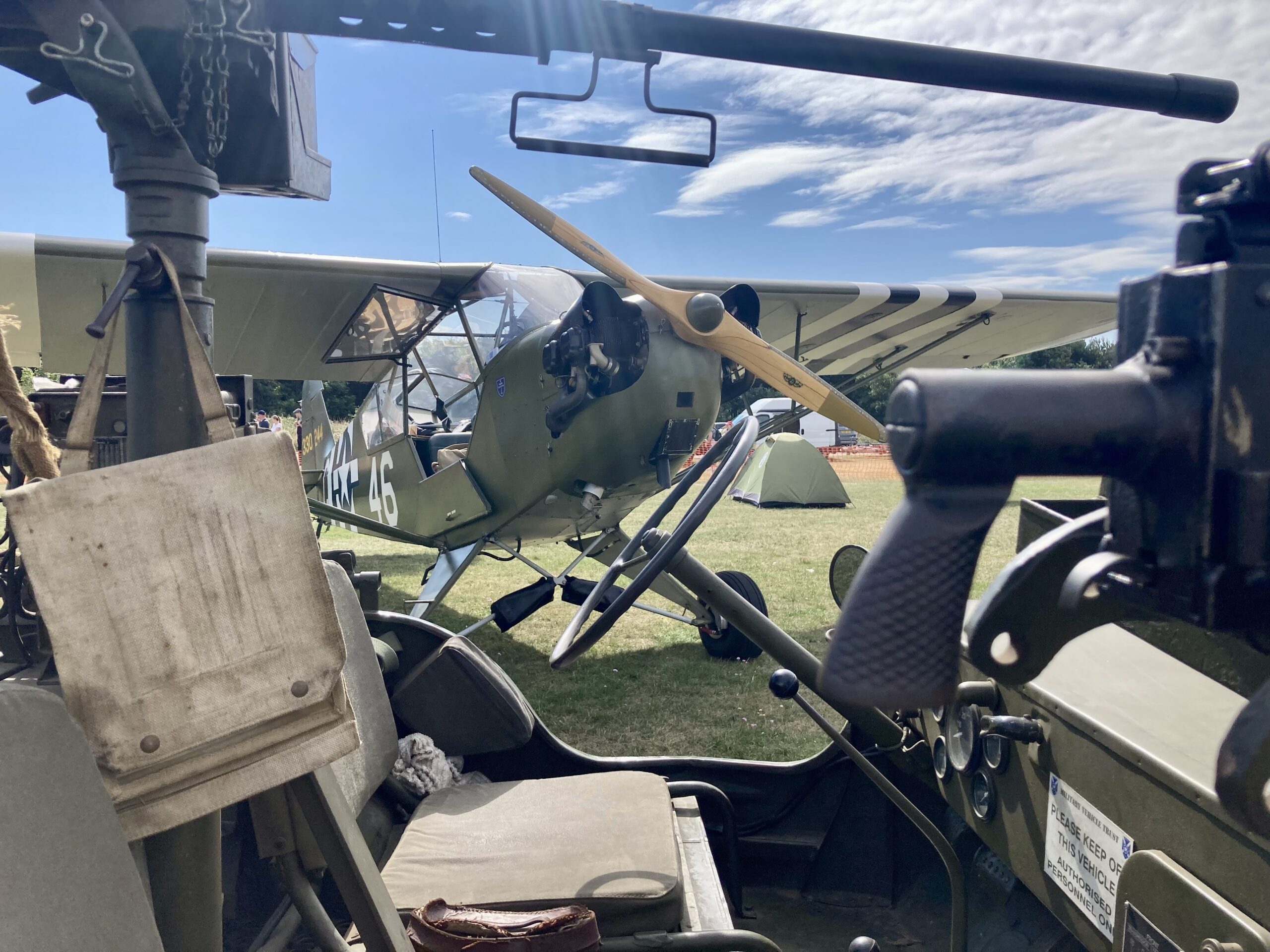 After the jeeps came the period costumes and more photographers…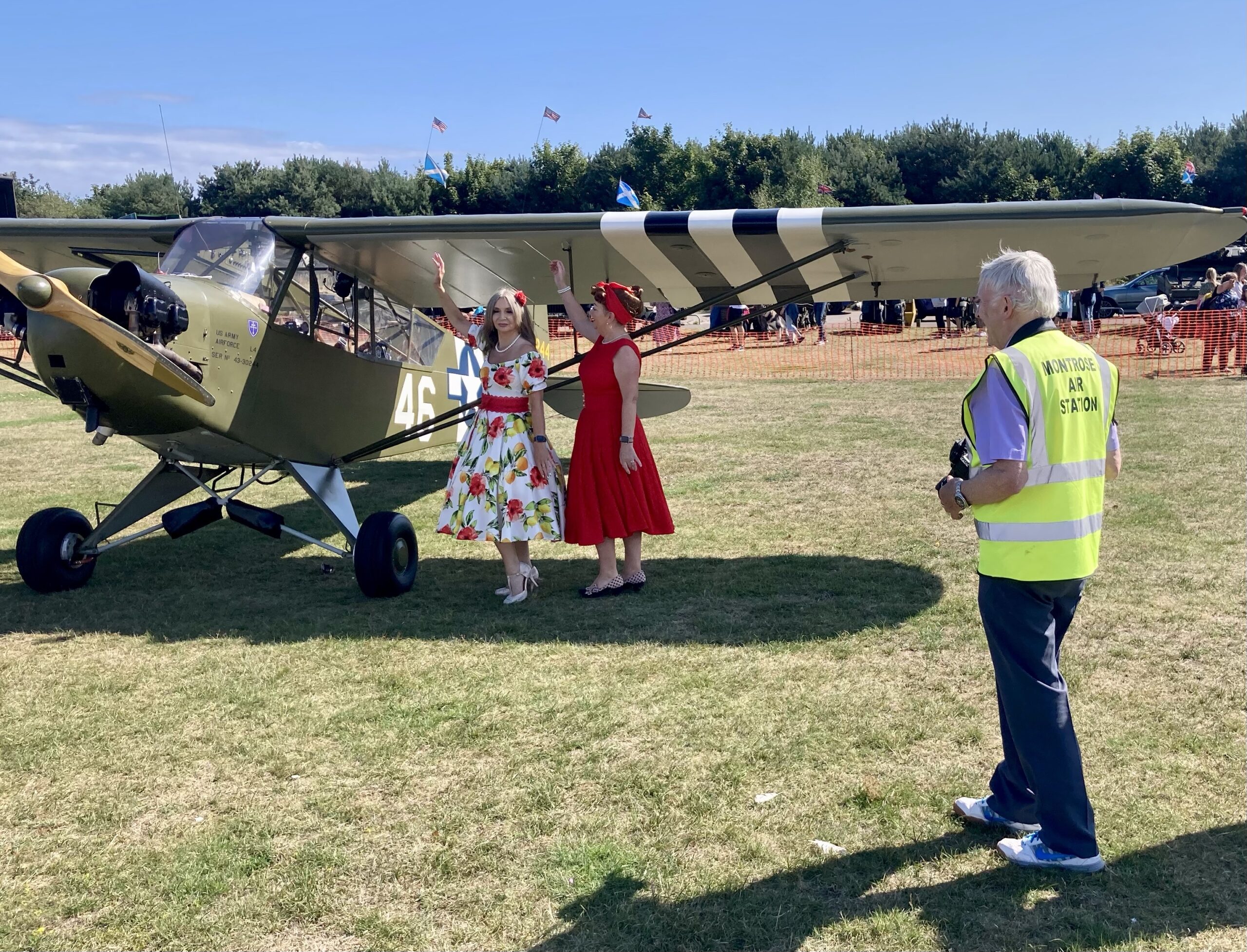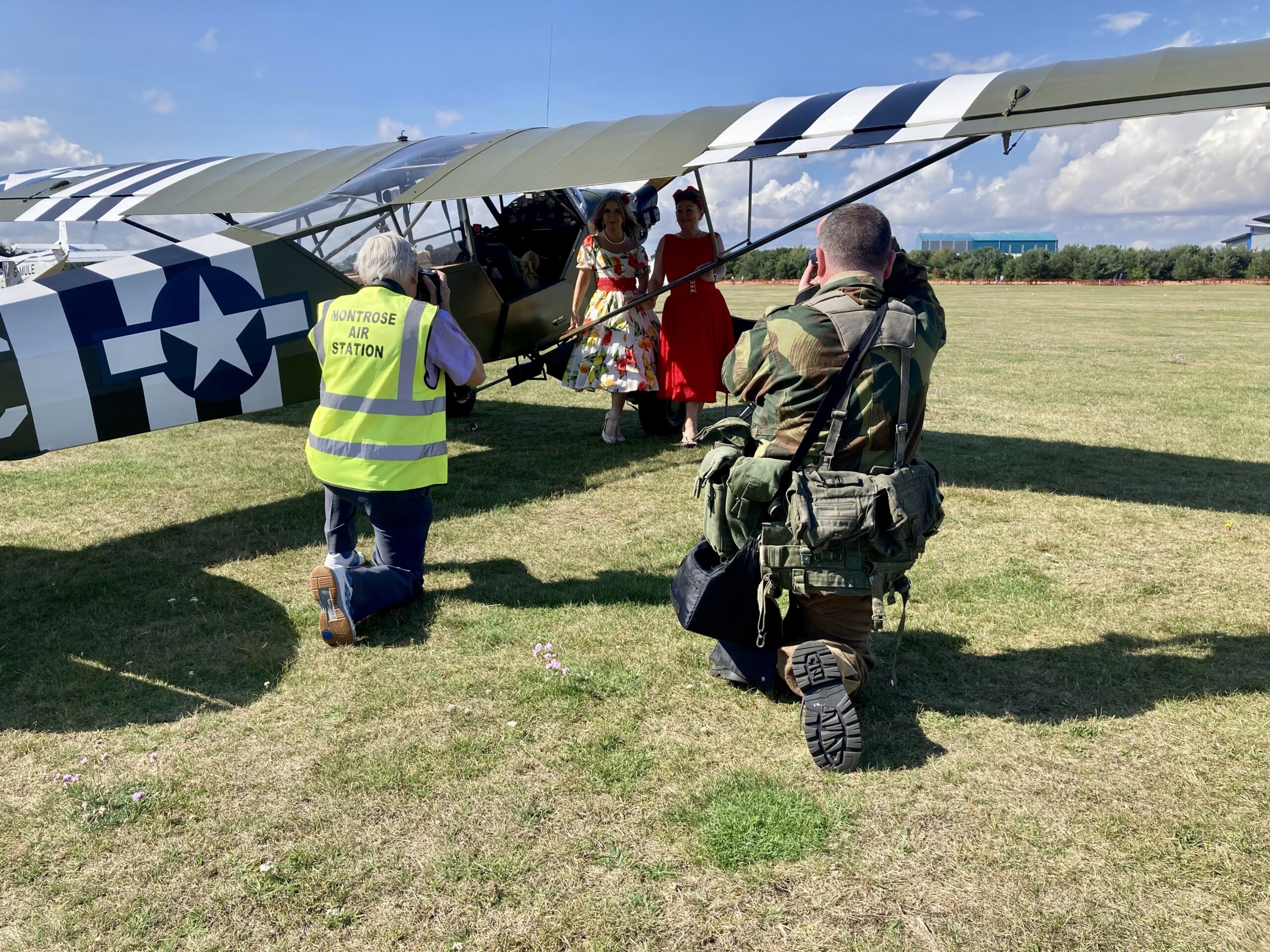 FINALLY. The rush died down and I was able to sit down with my fly-in lunch and watch the aircraft: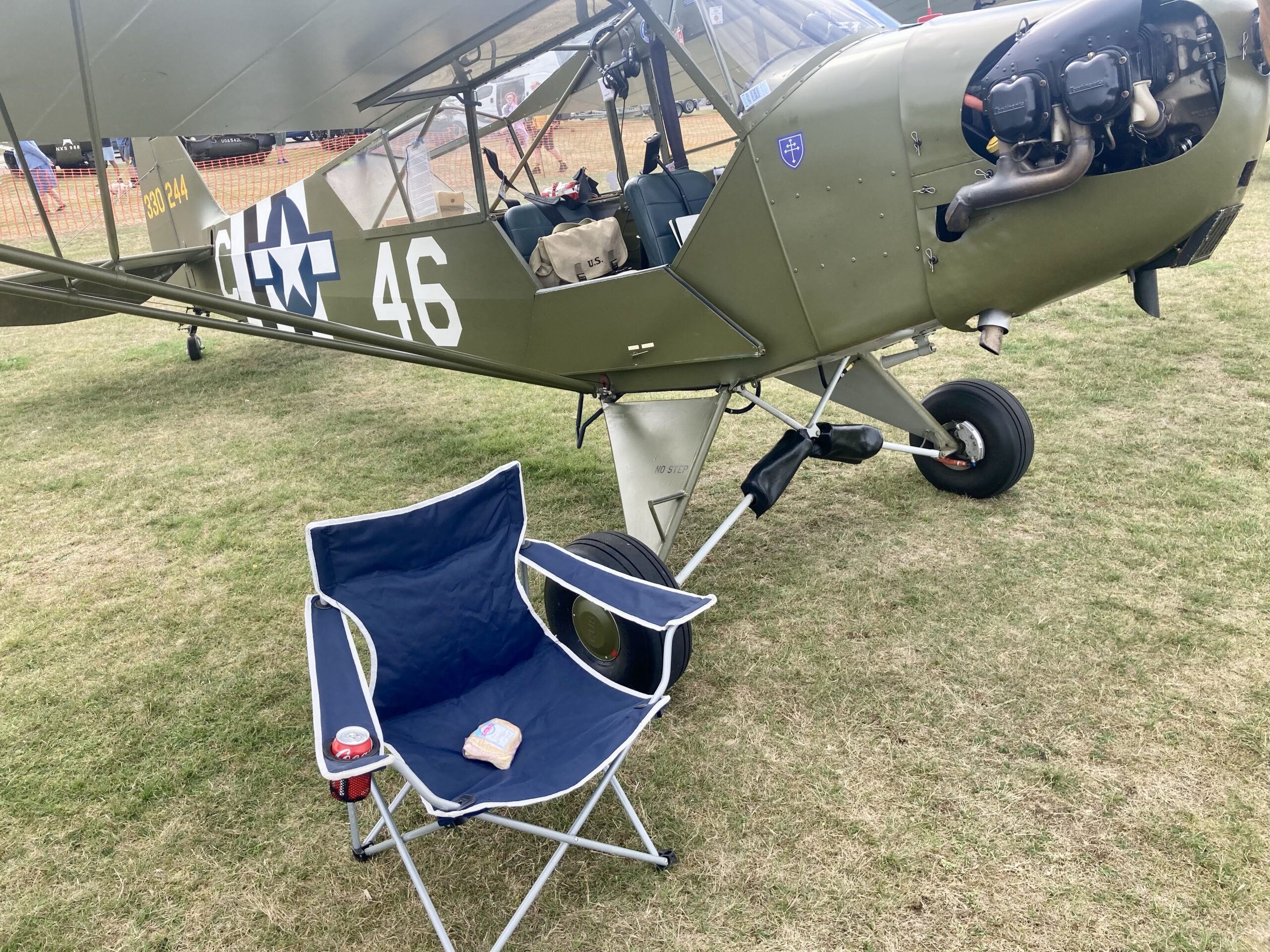 After lunch I managed to take friend Norman for a quick flight…once he got down from his cherry picker, it didn't really take much persuasion…and found myself in the video that he produced about the event that very same evening. You can watch the whole thing, or skip to 08:50 where our bit starts:
This next photo was taken by Matt, an engineer friend of Neil. The same Neil as in the Aladdin's Cave post (http://www.sigurdmartin.se/2021/07/26/alladdins-cave/). Neil who provided me with a new elevator when the Cub ran off down the slope into a shipping container. He is one of the stalwarts of the Montrose Air Station Heritage Centre, in between restoring Cubs in his mancave and working as an engineer for a local airline. I think this is my favourite Cub photo so far: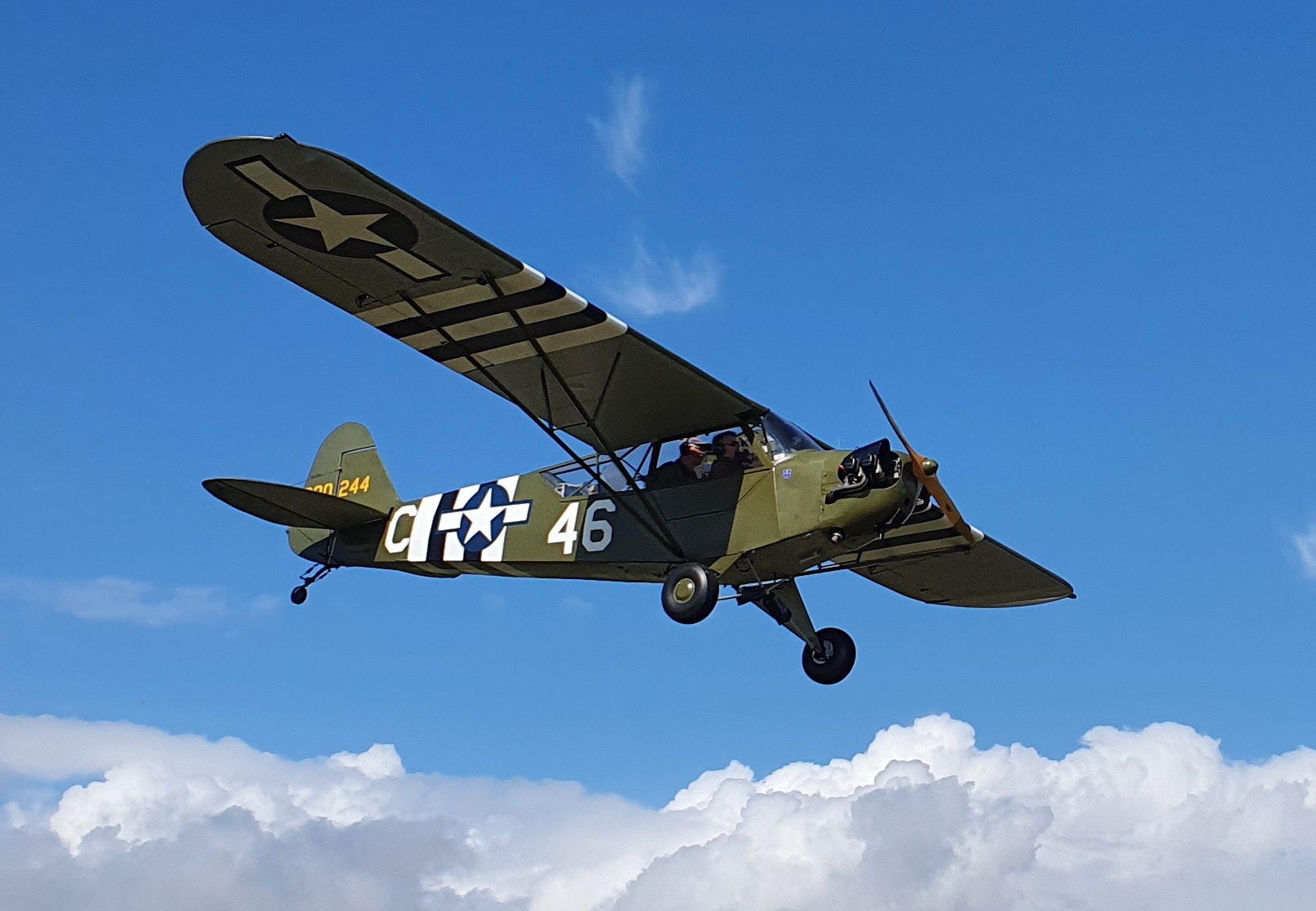 Matt captured us coming in to land when I took Norman for his short flight. After wandering around for an hour or so chatting with acquaintances old and new, it was time to head home, slightly sunburnt but with awesome memories of a great day out: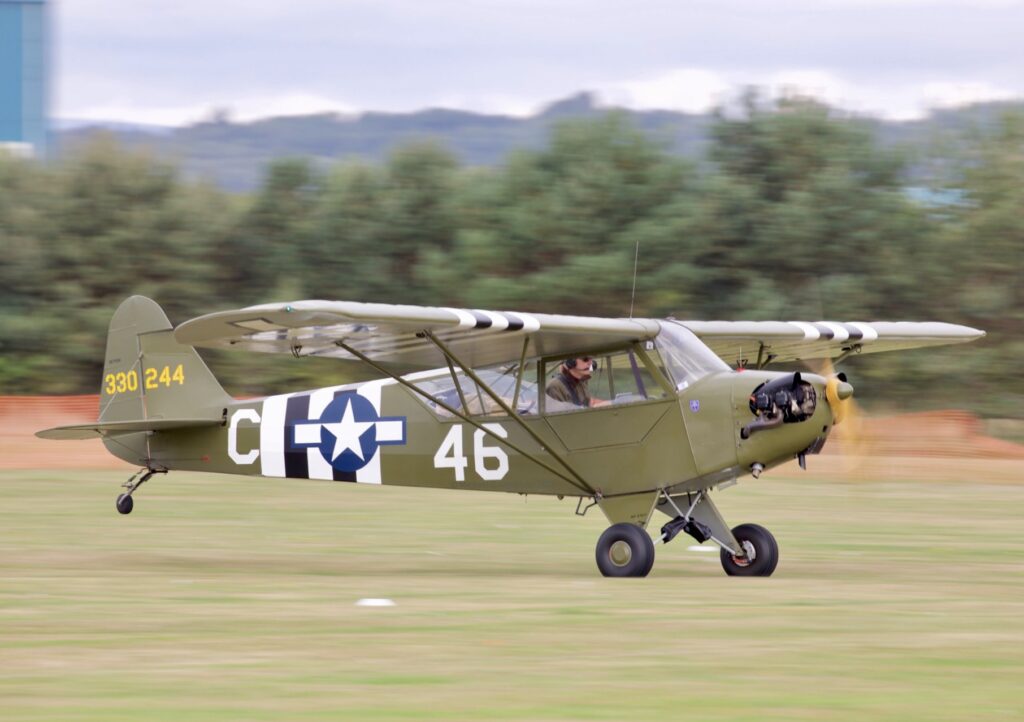 Main memory: I do like jeeps, and they go so well together. I may have to get one…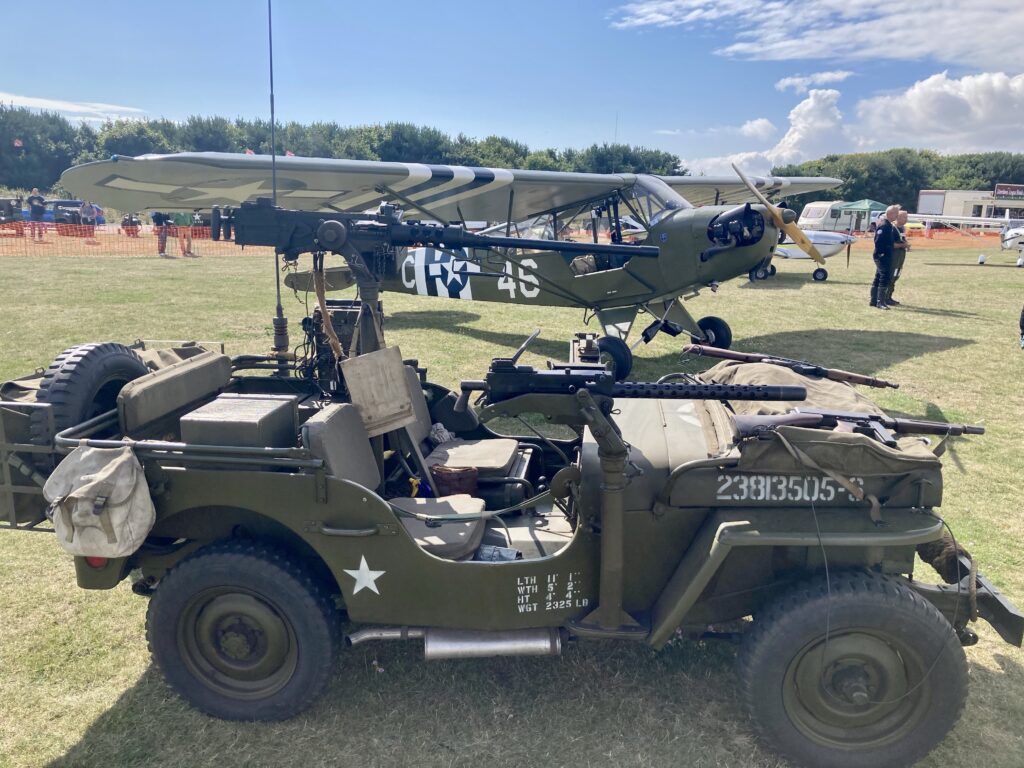 …even if I have to promise Police Scotland that I won't be driving around all tooled up!