…also known as "First Flight of 2018" – on a bitterly cold day. Out of Perth towards the north west to take some pics of the hills and the snow.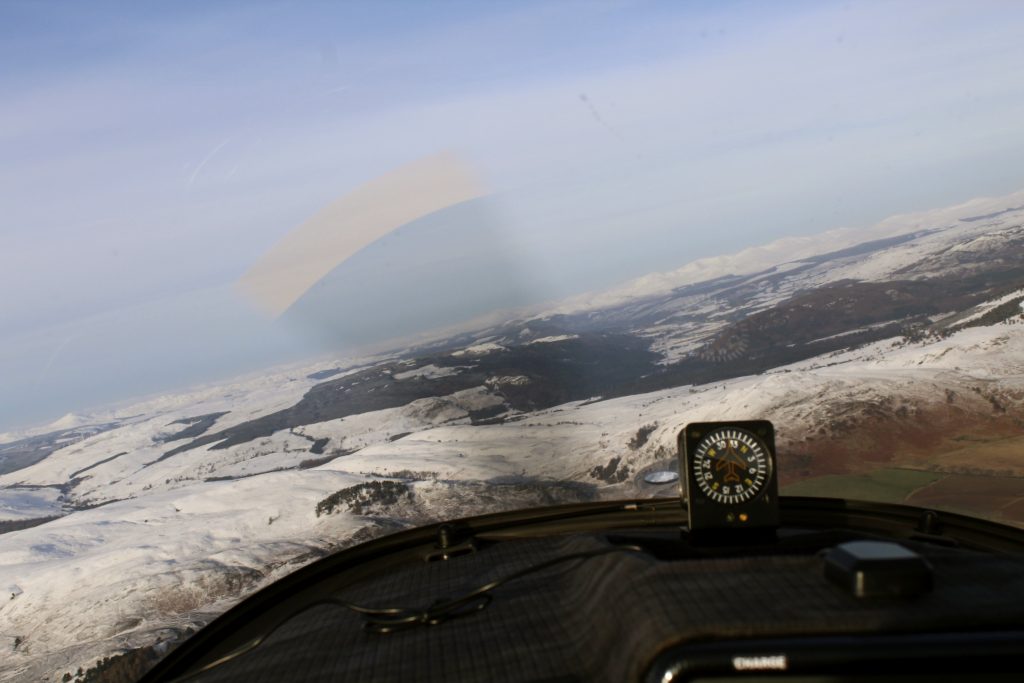 Past Dunkeld and into the hills.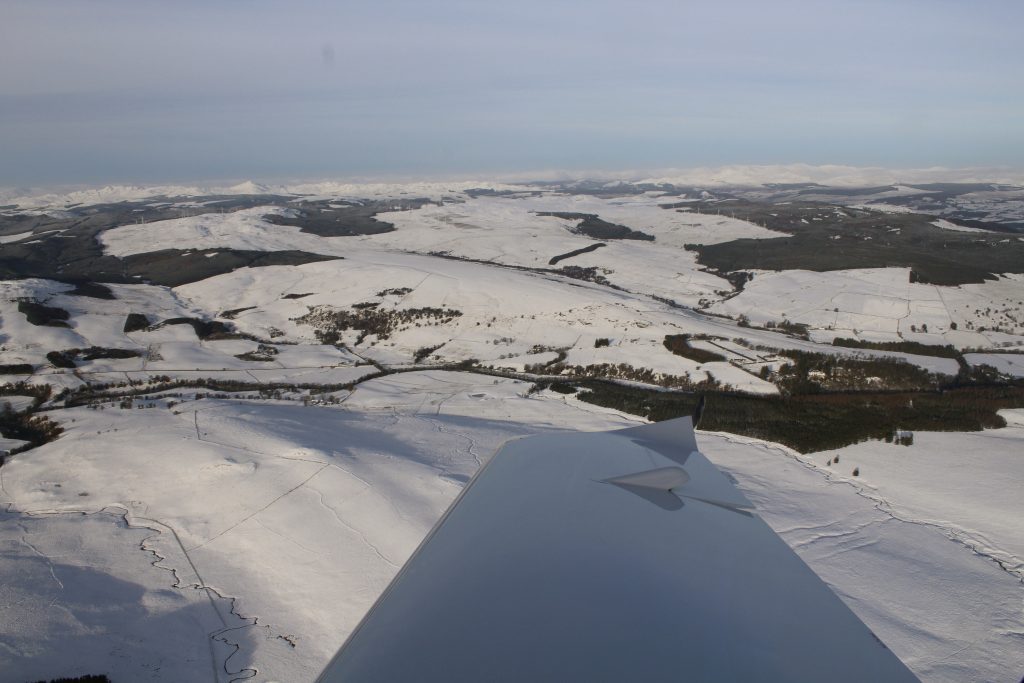 Memories of Sennybridge training area in Wales…lots of little rectangular woods there (although down there they are known as bivouac areas!)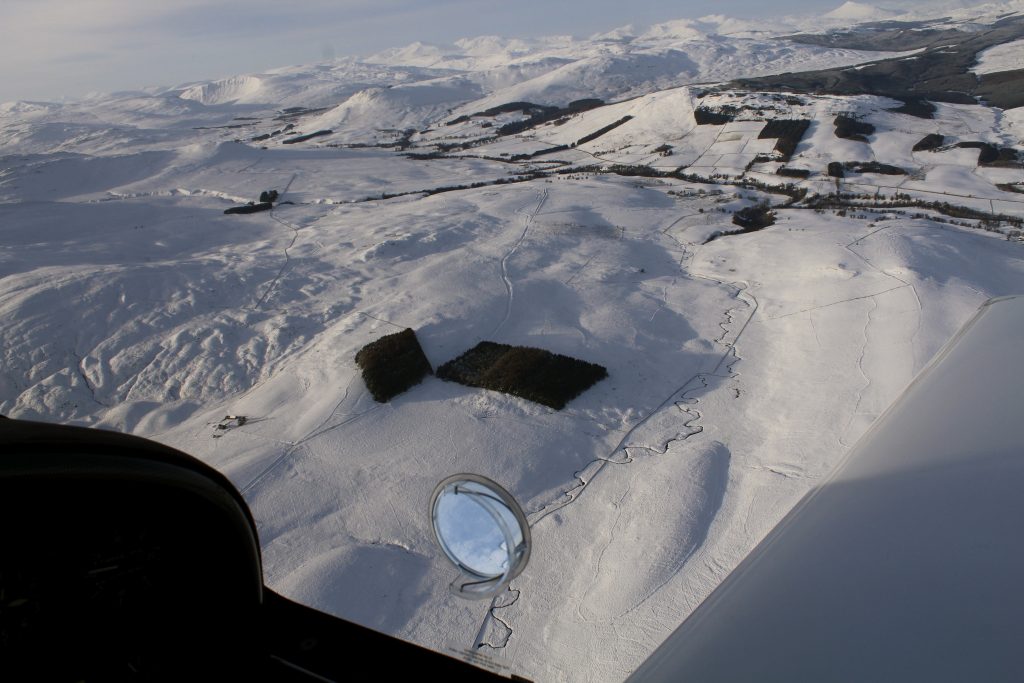 North towards Aberfeldy…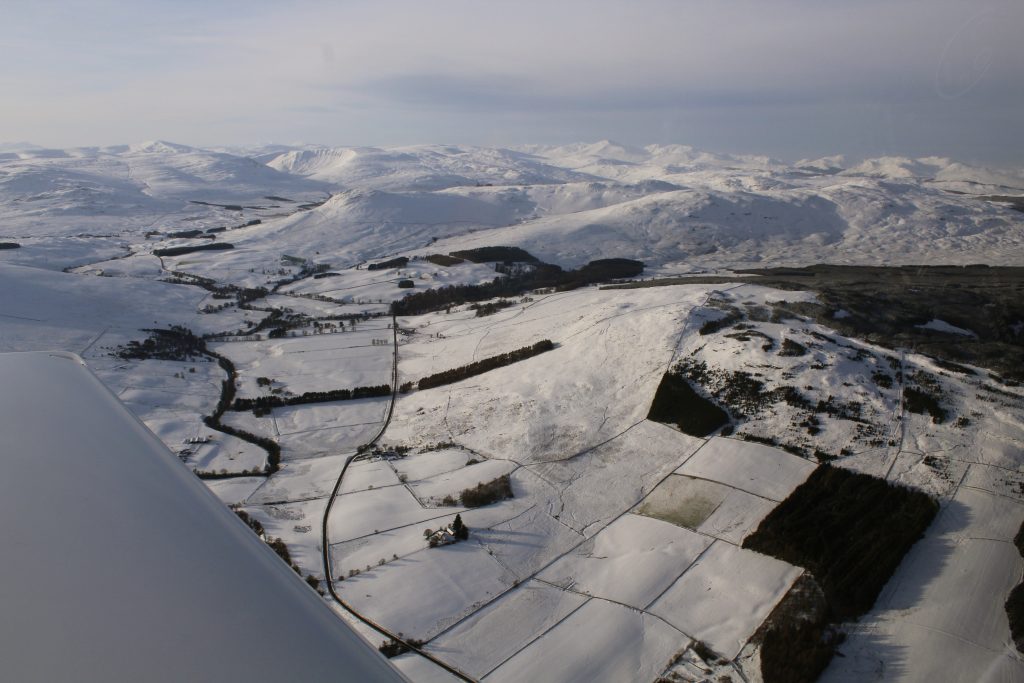 Passing the "Griffin" wind farm.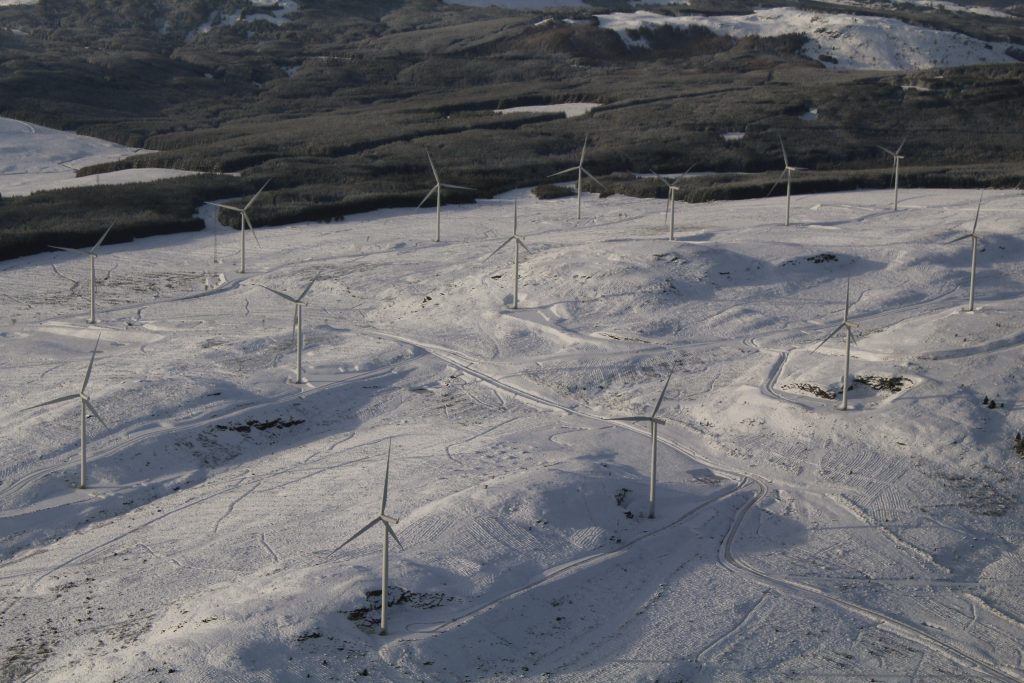 The long straight "firebreak" is actually the pylon line running away from the wind farm.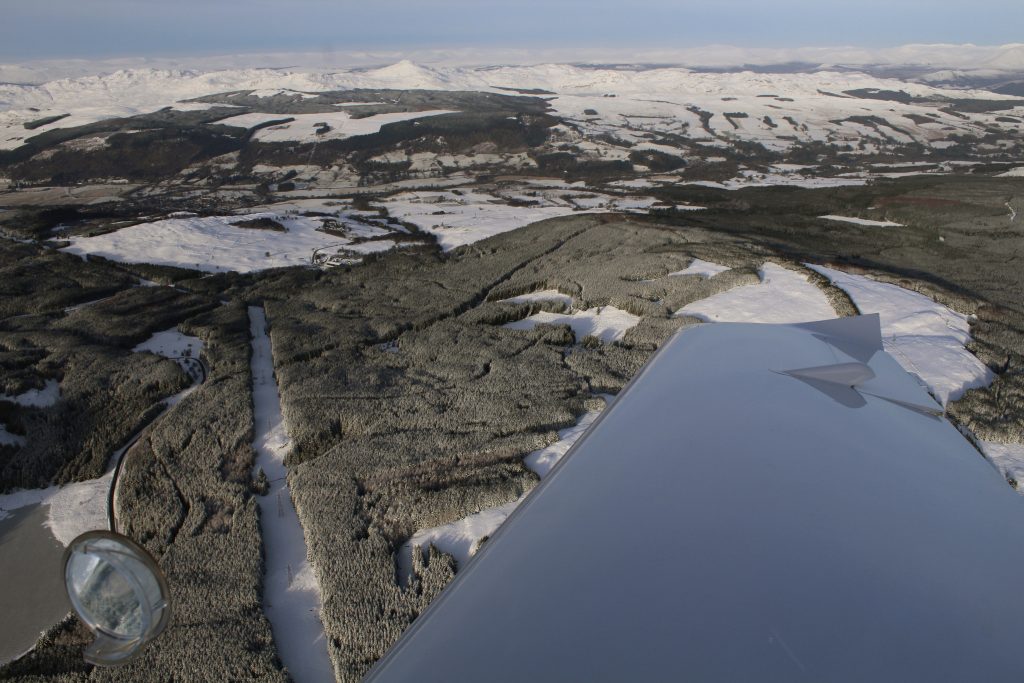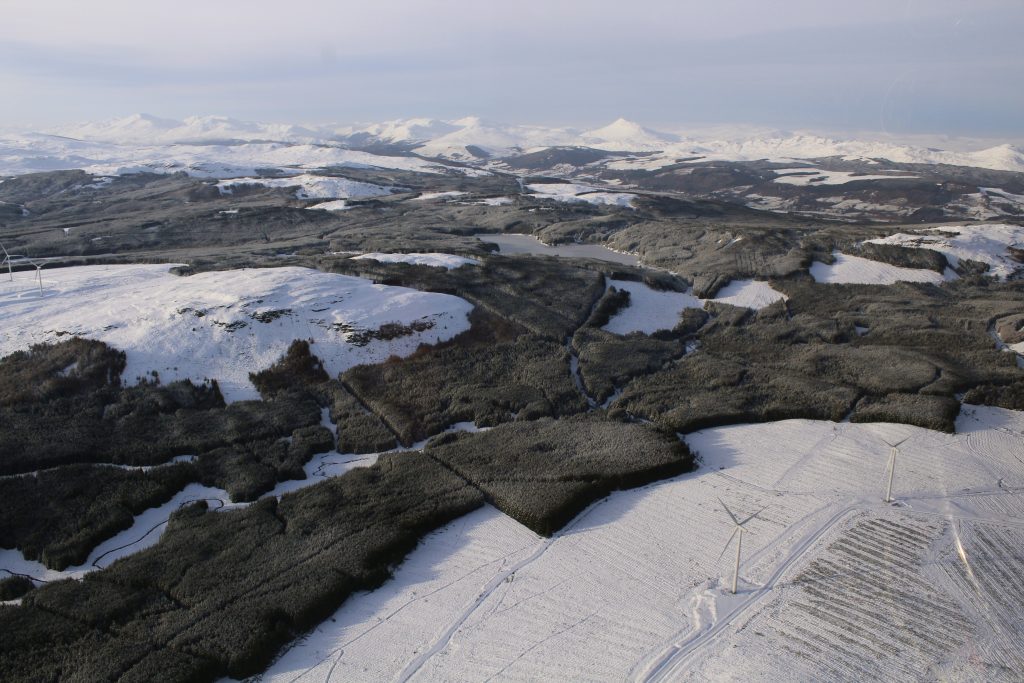 Aberfeldy with the peak of Schiehallion  beyond.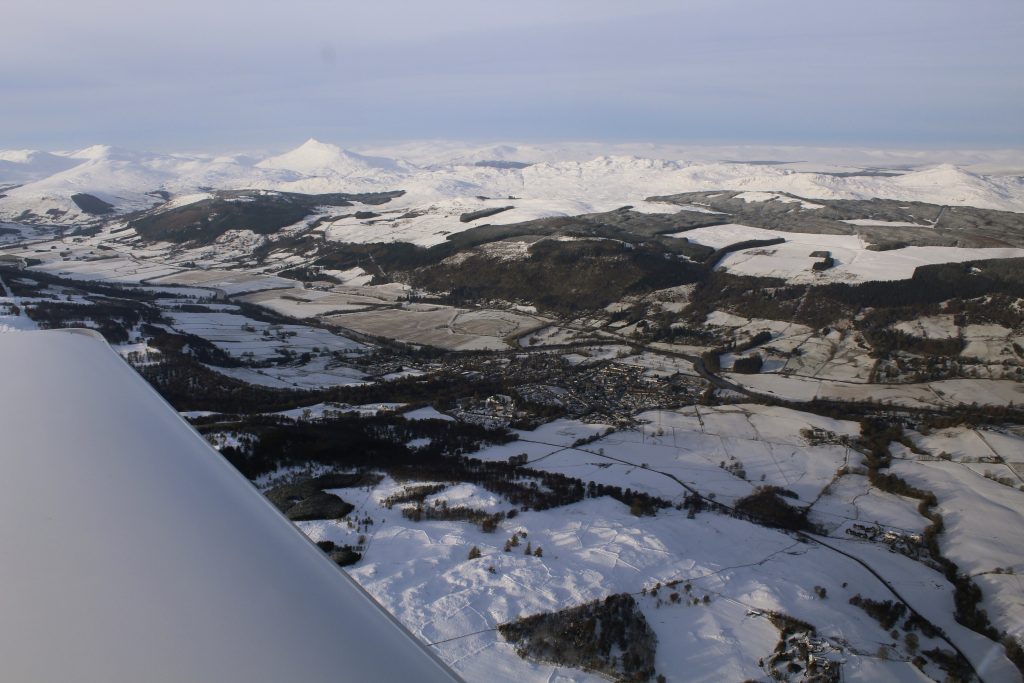 And finally back to Perth, where there was no snow but still very cold. The heater stayed on max for the whole trip.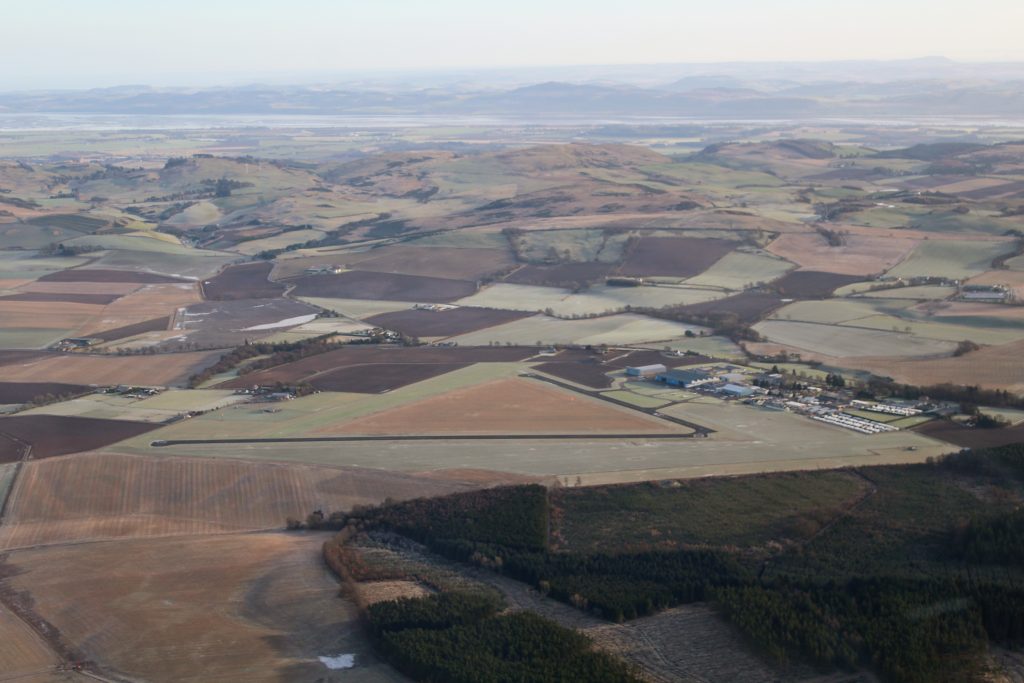 Still working on the best camera settings for photos through the canopy. Always learning.