A trip in the RV to warm up the oil. Nice above the clouds: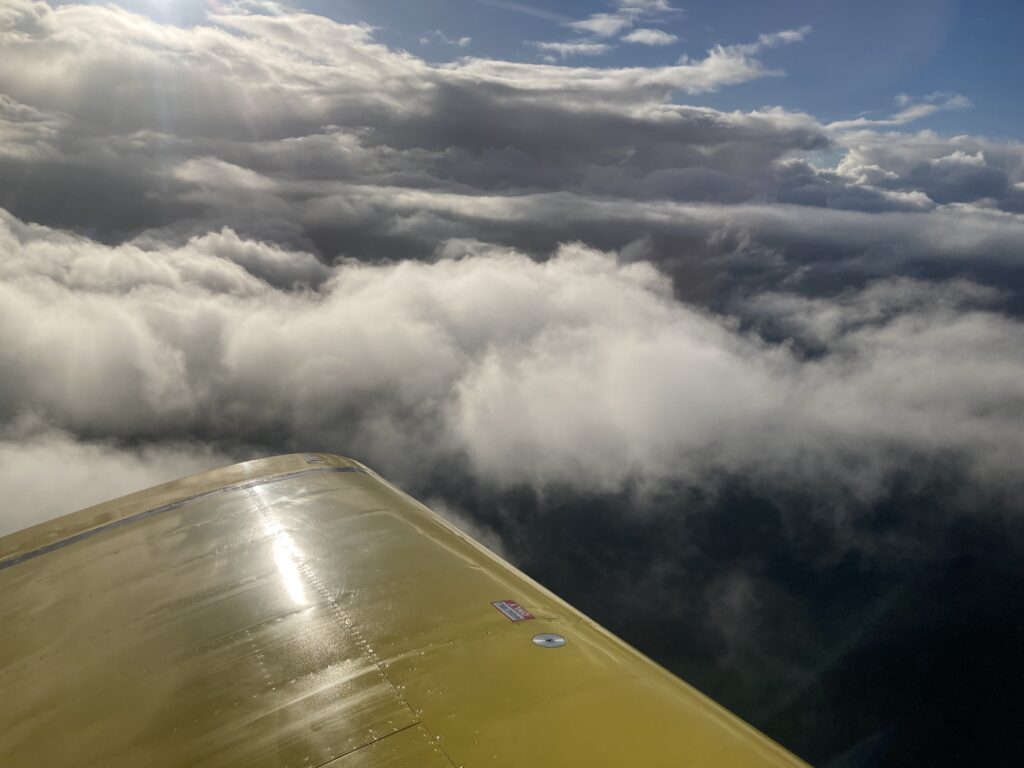 And lots of flooding below the clouds. The RV is not the best for aerial photography so it was time to go "low'n'slow"…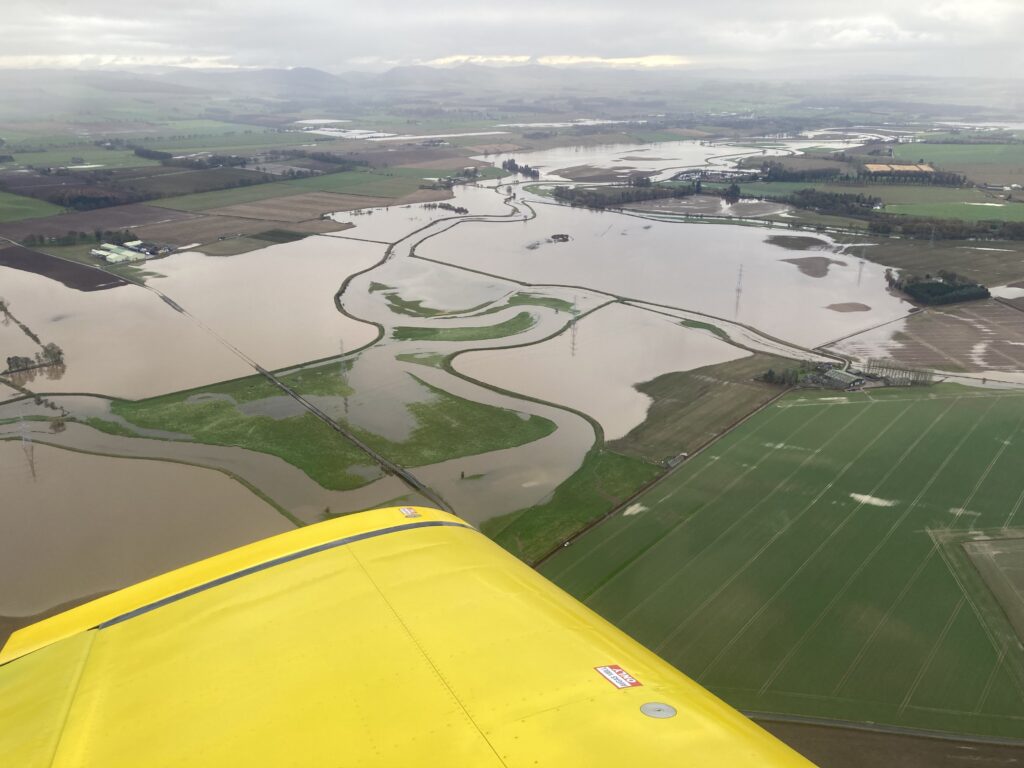 Airborne in the Cub with lots of moisture in the air: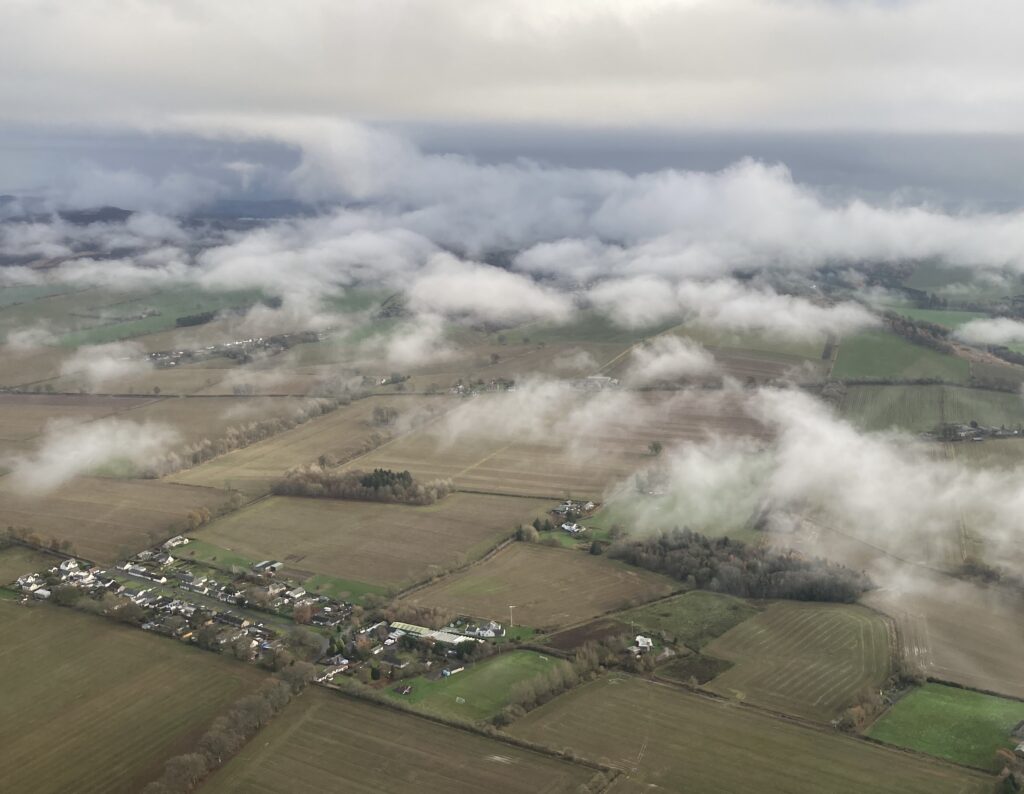 A lot of flooding: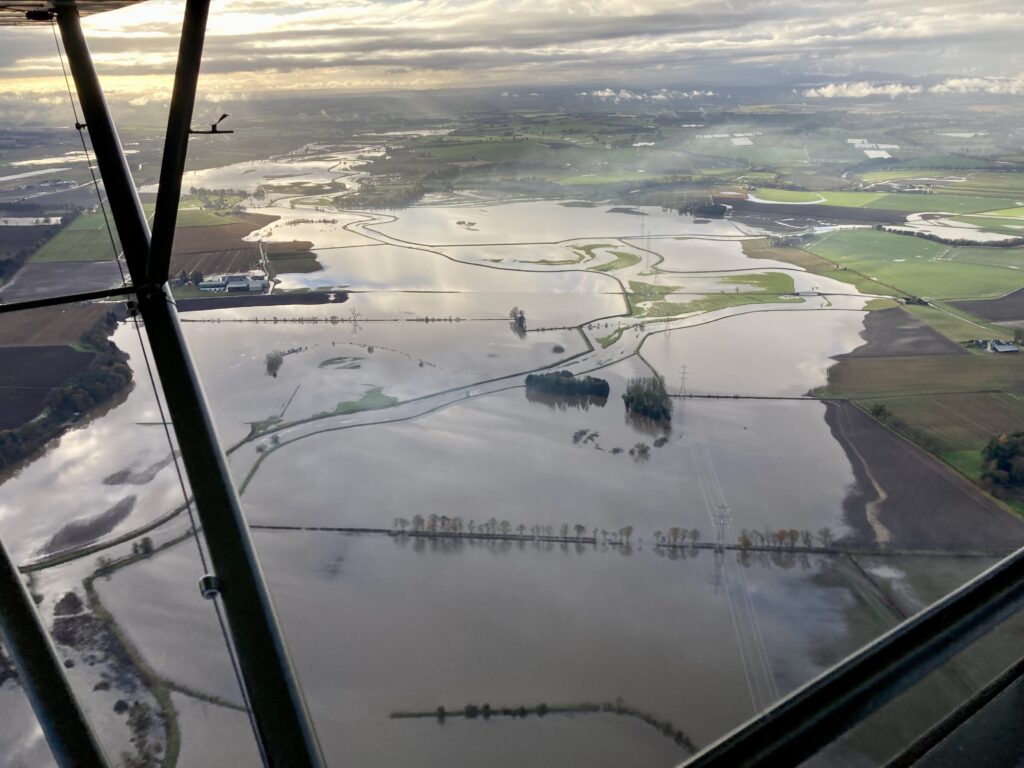 Confluence of the Isla and the Ericht: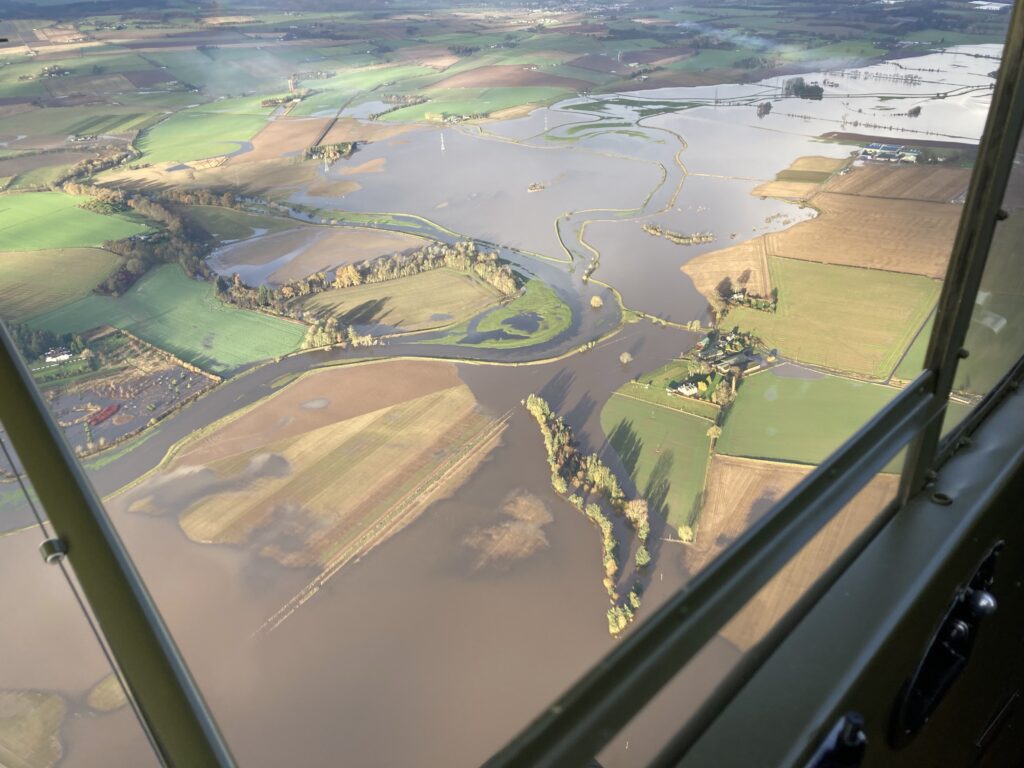 Don't cross the streams!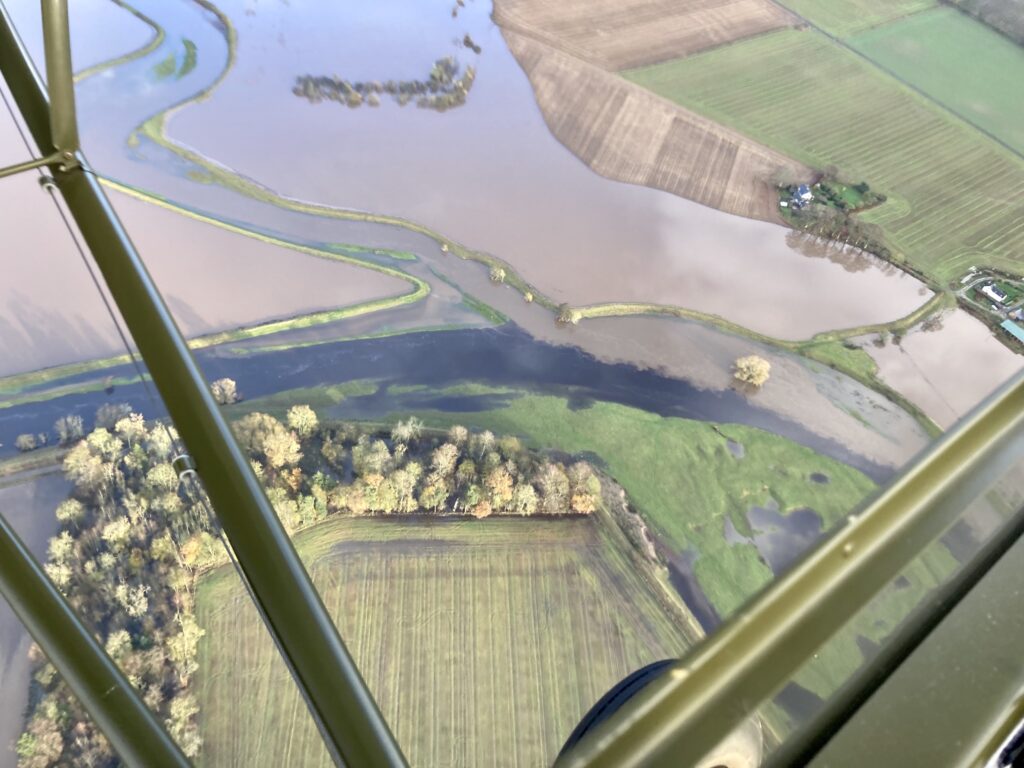 The same area a week apart. Day One: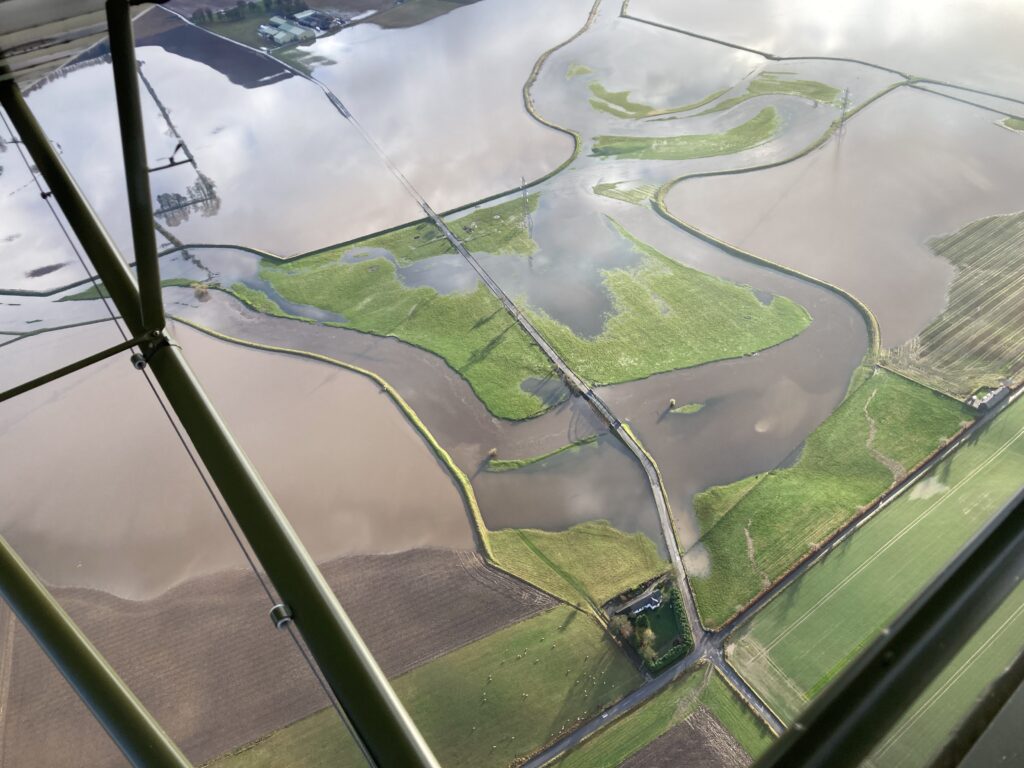 Day seven: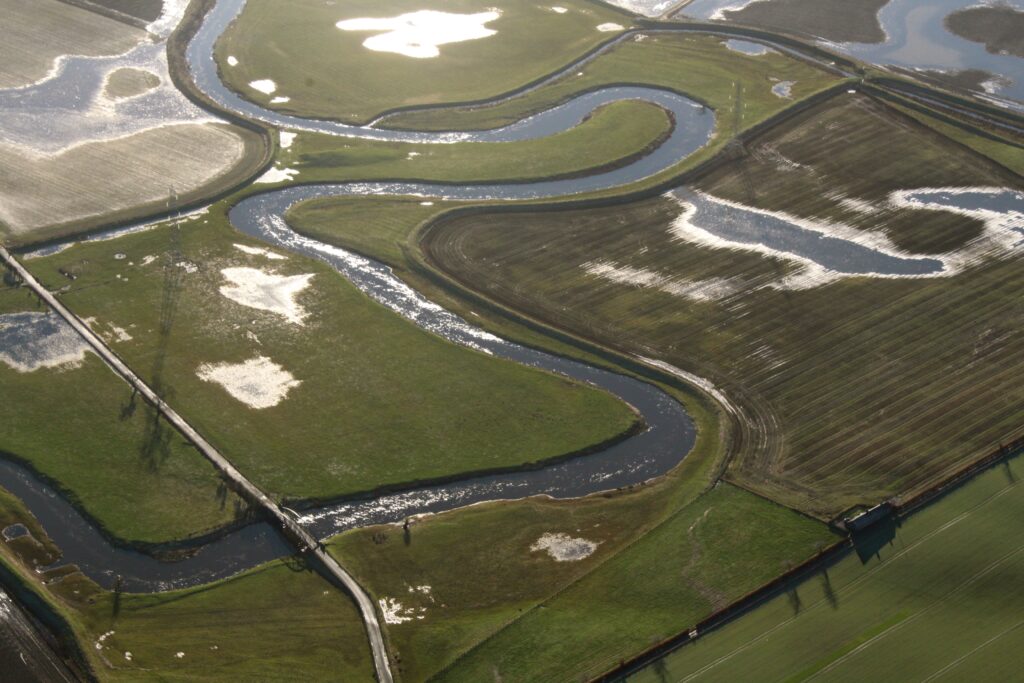 and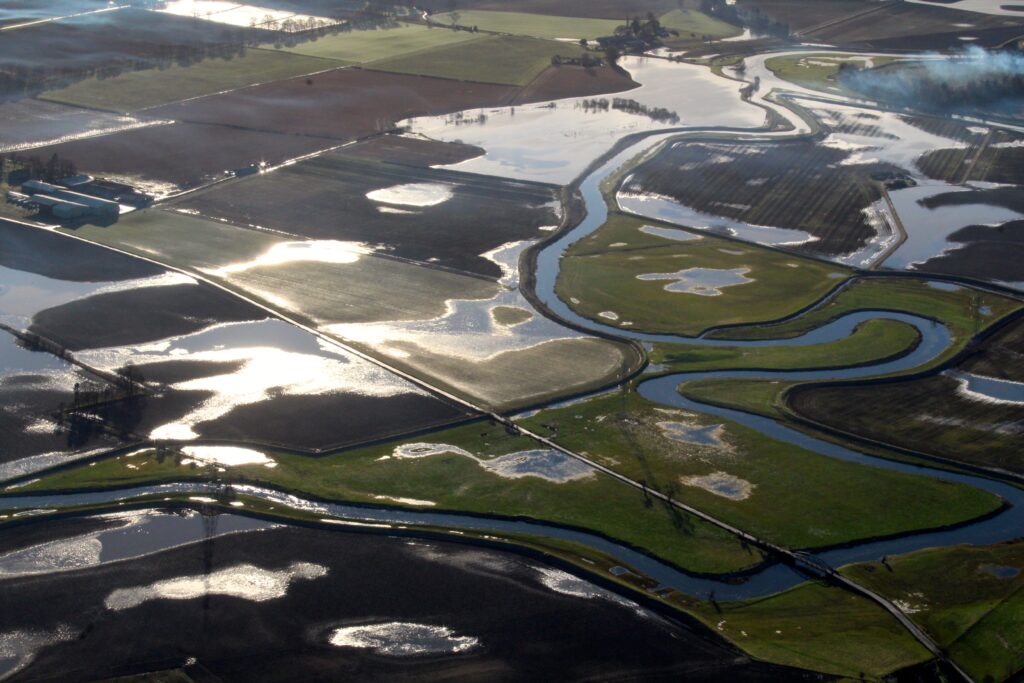 Soggy Strathmore…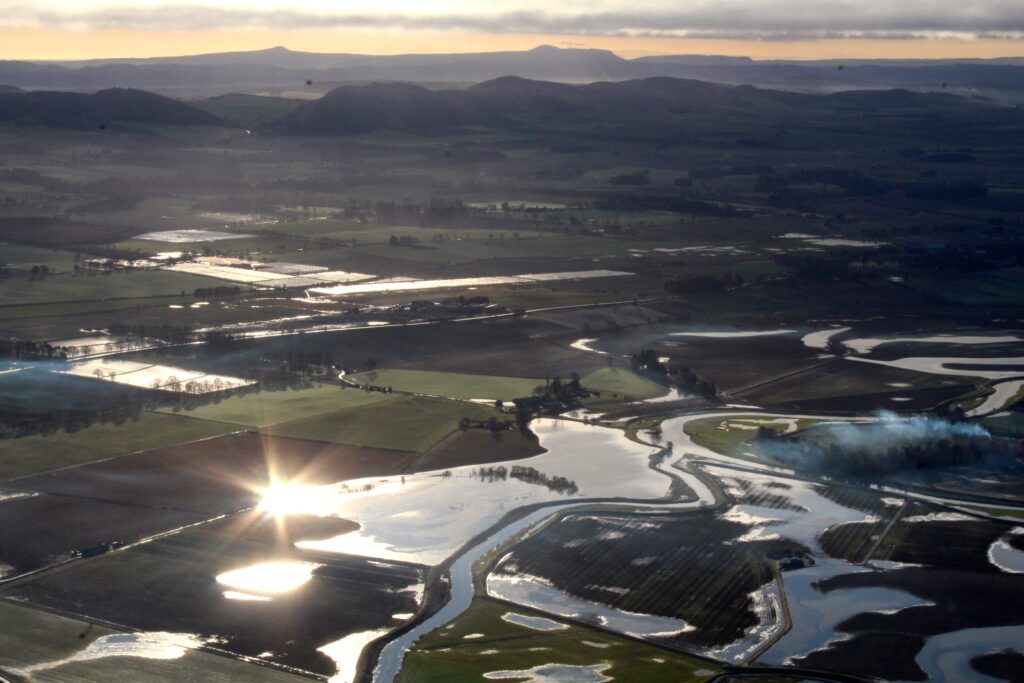 Some more from a few days later. Craig a Barns hill and Polney Crag near Dunkeld. Dunkeld itself was enveloped in the low lying fog along the River Tay: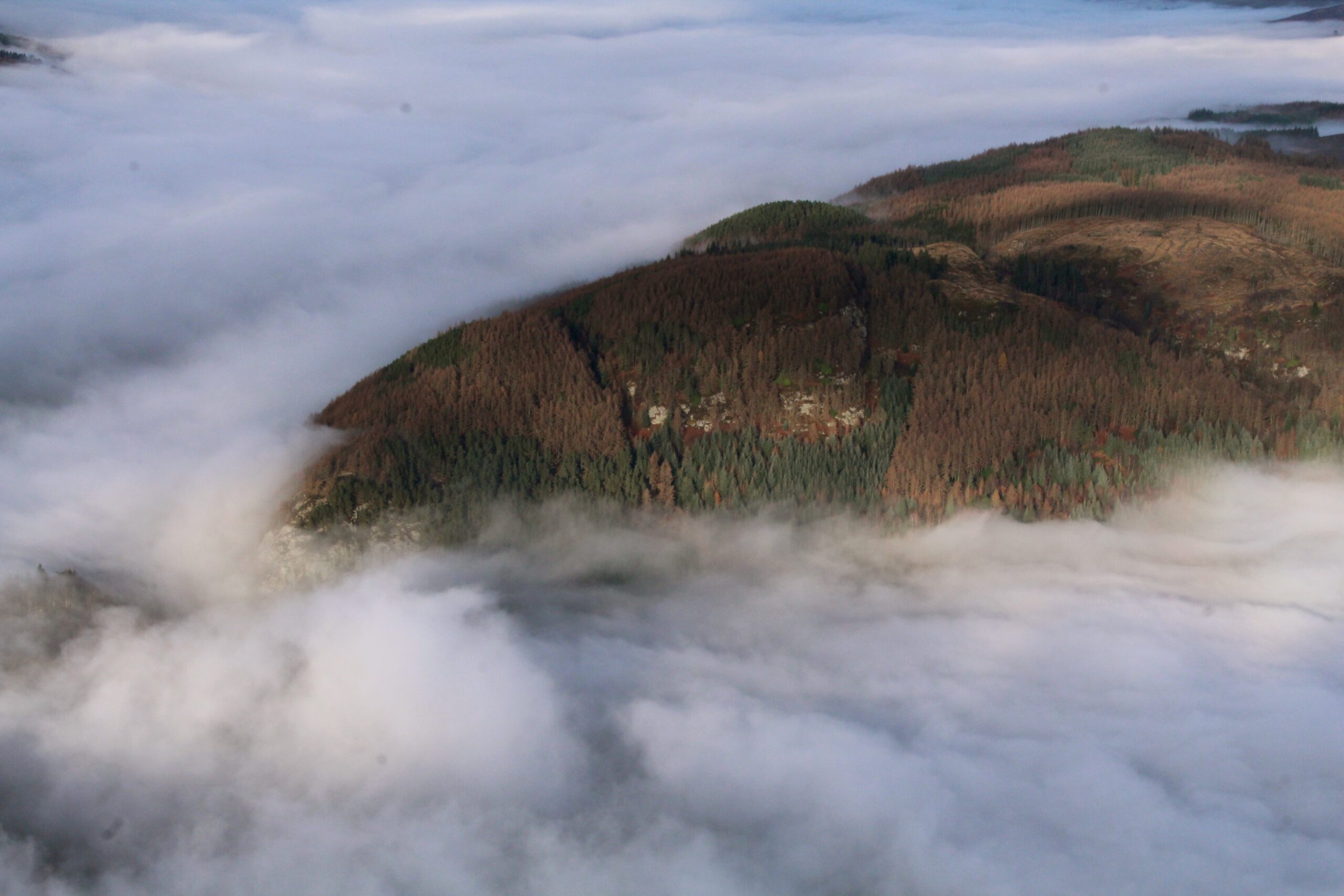 The River Ericht at Blargowrie (L) and Rattray (R):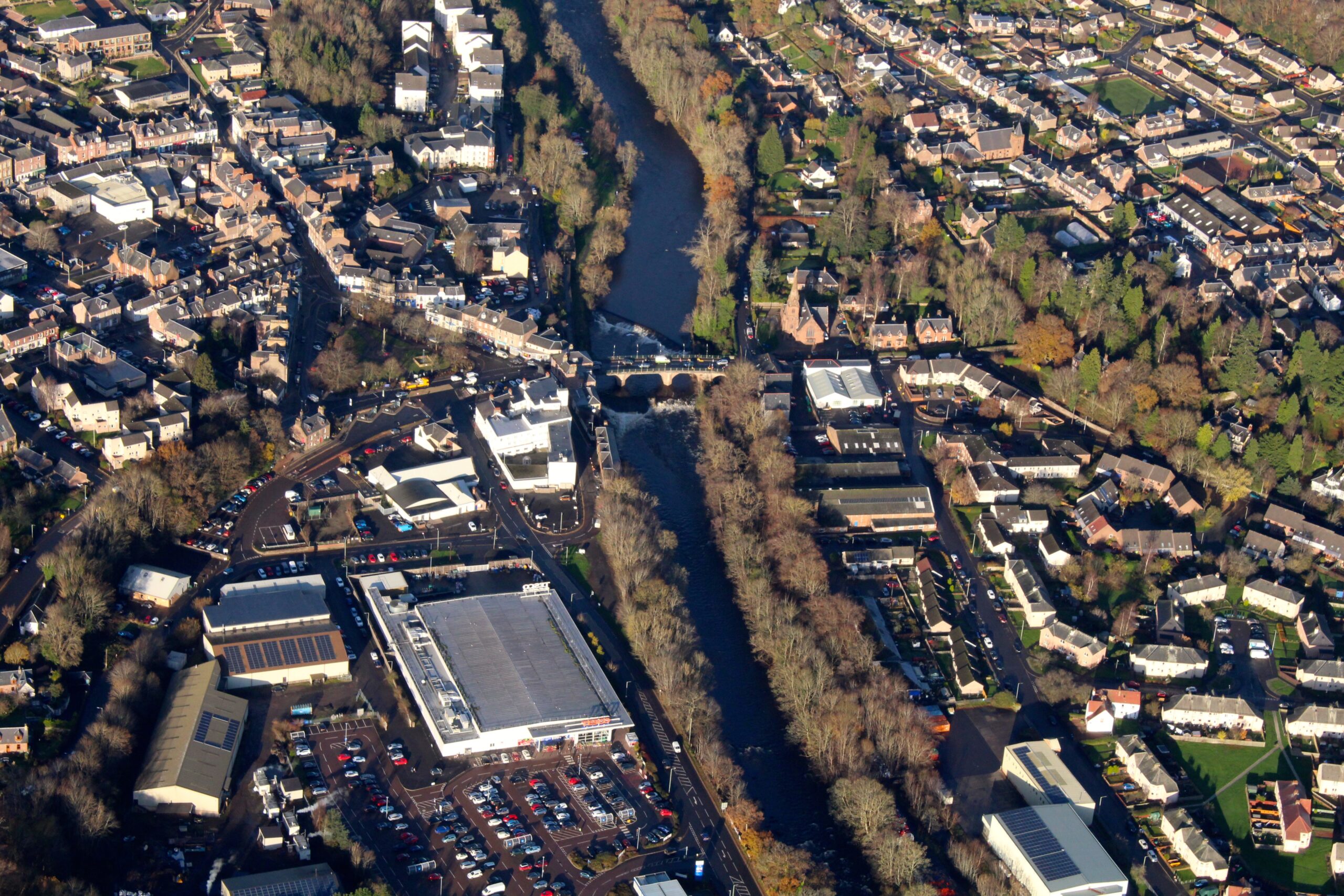 A wider view of Blairgowrie: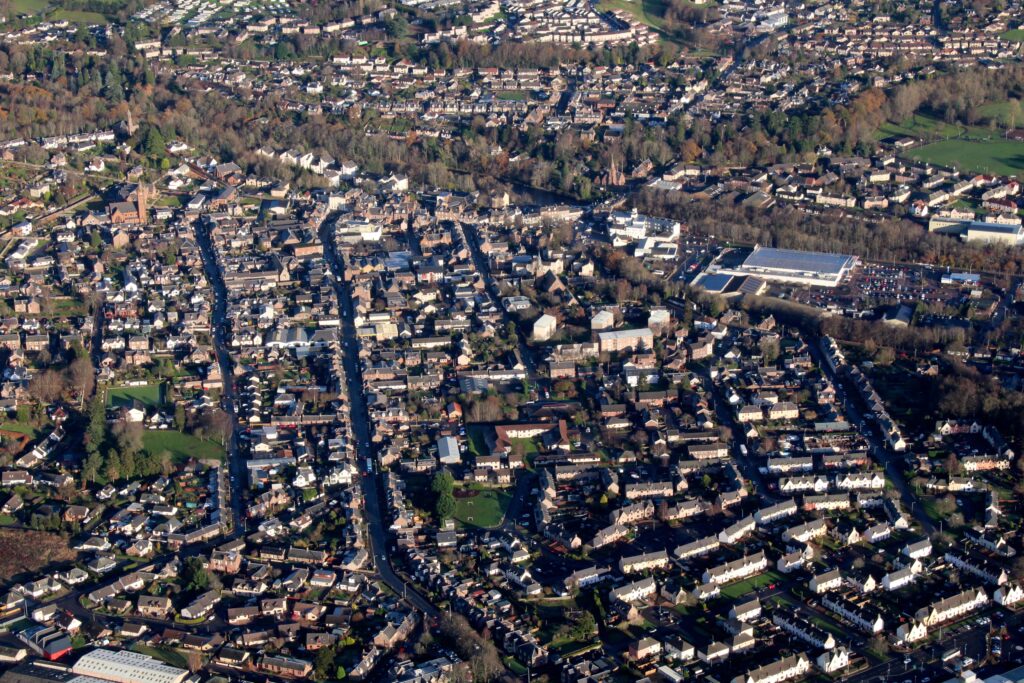 Home. There are three pilots living in the village that we know of, and at least one aeroplane under construction in a garage…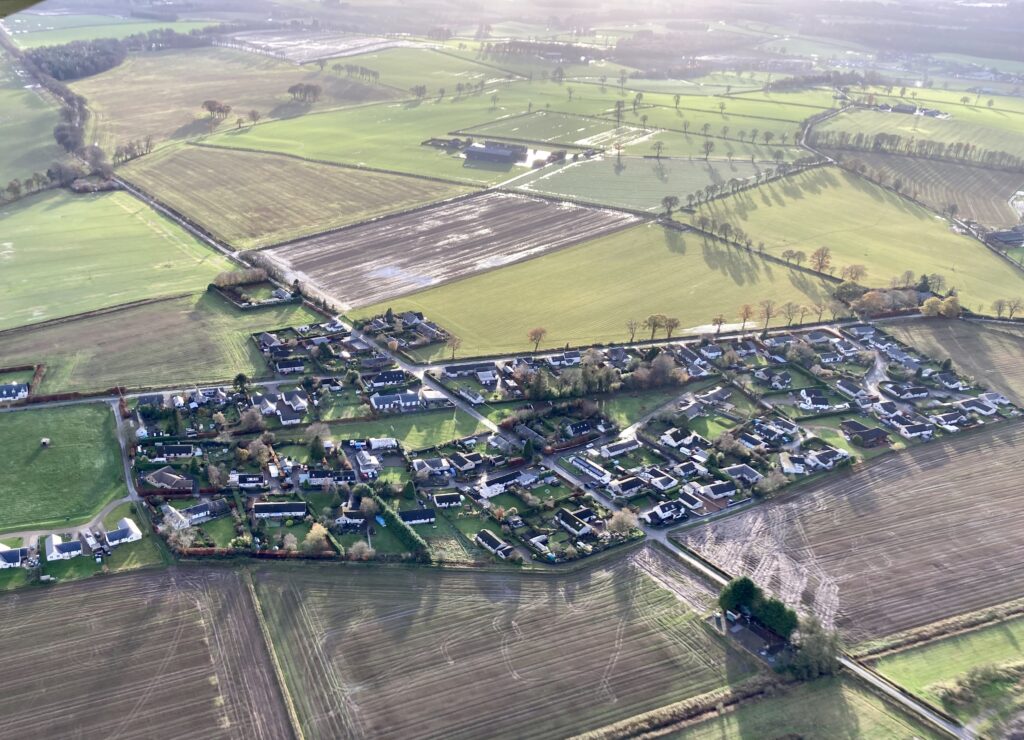 Wolfhill – centre of aeronautical excellence.