Here's the plan. Scotland to Sweden in the Sting. Why? Well a few years ago in a fit of craziness we bought a log cabin in the woods out there. Not any old log cabin though, it's on an "Air Park" – a village of like-minded souls at the side of an airfield. In this case it's Siljansnäs airfield (ESVS) in Dalarna. Each plot has road access on one side and taxiway access on the other. Most houses have hangars, some have just parking spaces. As I type this I'm looking out at trees and wooden buildings. There was a link to an article I wrote in a previous post but to save you digging around, here it is again.
In this aerial view you can see how the taxiways and gravel roads don't intersect, so there is no chance of driving round a corner and coming face to face with an aircraft taxiing the other way.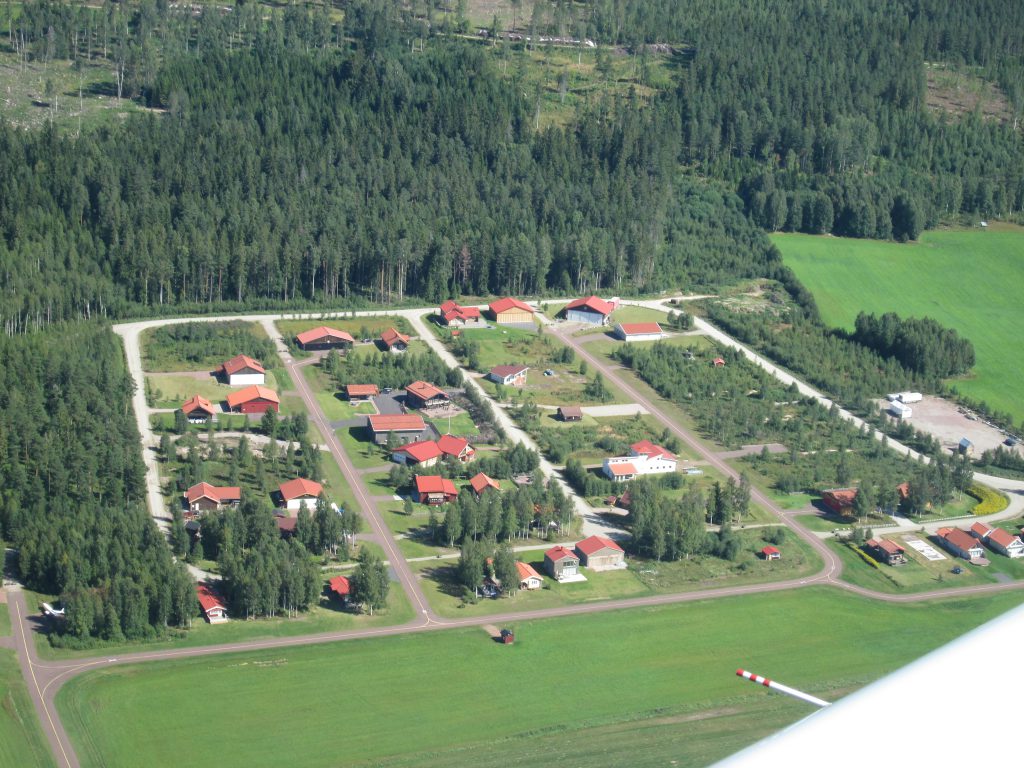 That aerial shot was taken from SE-VPS, a "Dynamic" aircraft operated by the Siljan Flying Club which operates aeroplanes and gliders from the other end of the 850m runway. There is a vibrant social scene, especially in the summer when there are a lot of people around. Wednesday BBQs, impromptu gatherings and the yearly Kräftsjärtsvängen Fly-In. I have no idea if I spelt that properly.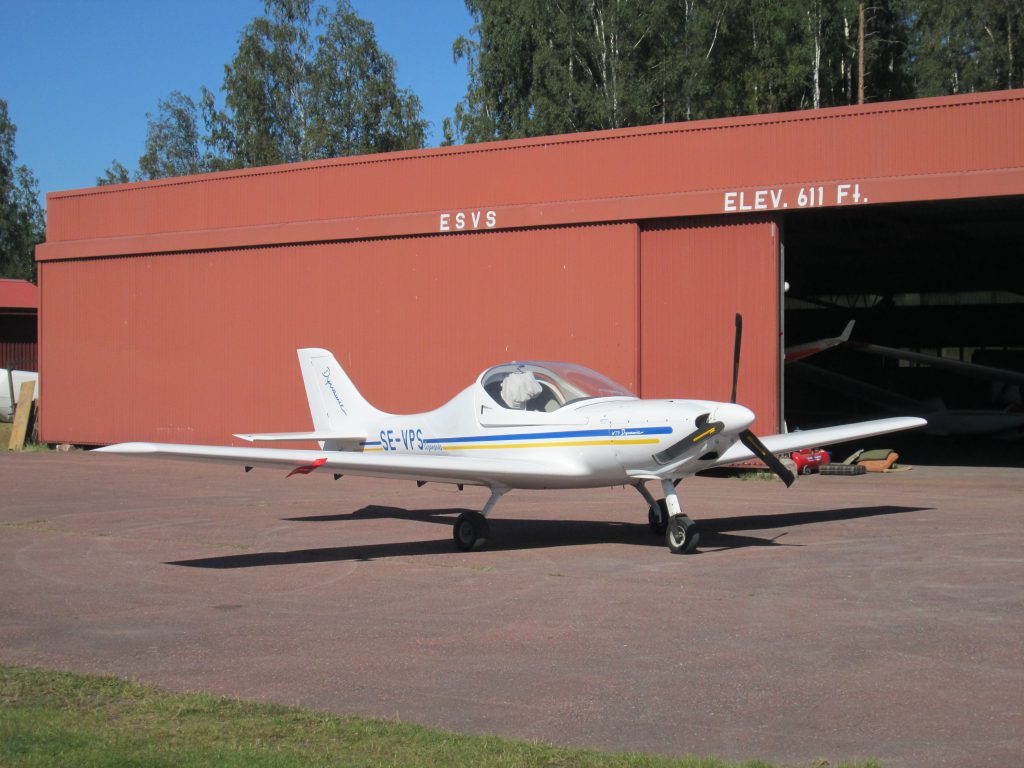 The air park concept is quite rare in Europe, but over in the US there are hundreds of them, used more for primary residence rather than second homes. Here is Danny (who built the Replica P47 and retired in November) flying his Tiger Moth over Miller Air Park, Mooresville NC. He lives in the house on the right hand edge of the photo (with the bush inside the circular driveway)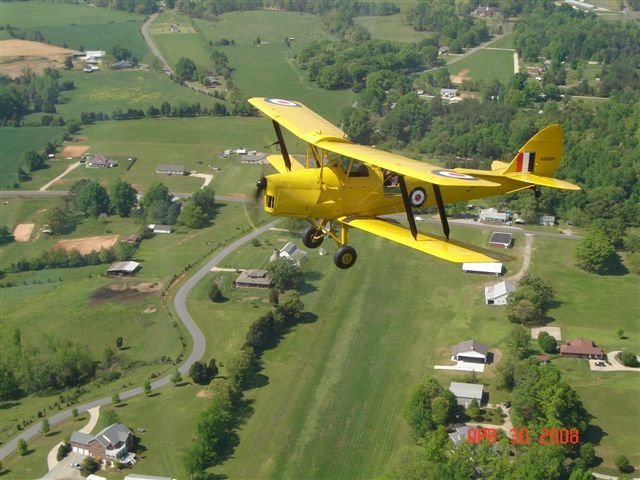 So…Scotland to Sweden. It doesn't look too bad on Google Maps: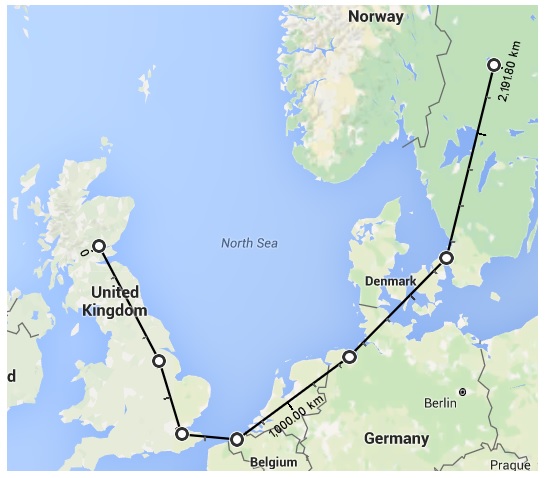 Here's the aeronautical charts for the whole trip laid out in the boardroom at work. We might need a bigger planning table at home…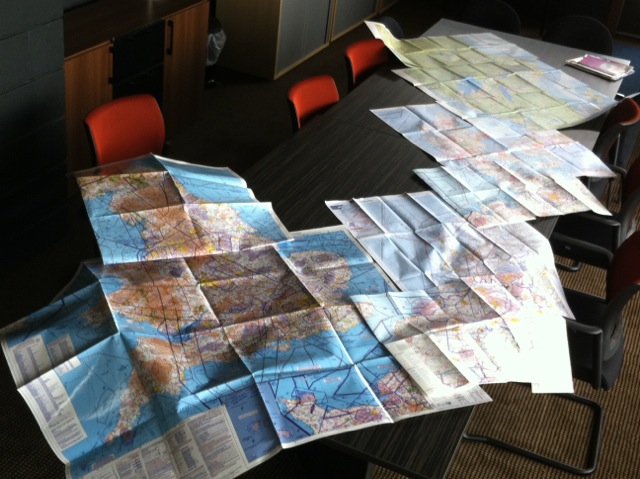 The route is planned to minimise the water crossings to ones where we can always glide clear to dry land in the event of something bad happening. In the good ole days to cross the English Channel there was a low level VFR corridor at 1500ft. Nowadays we can cross at 6000ft, and if it all goes quiet up front at the mid point, we can still reach the shore. The Sting is a pretty good glider. Just as well, we have lifejackets but no room for a dinghy.
Otherwise we could do like these friends of ours, who flew from Ireland to Northern Norway in a Cessna 172. Here they are at Perth all togged up in their survival suits and lifejackets. They flew straight across the North Sea from Sumburgh to Bergen, which some might say is crazy, but they had room for a dinghy and all the extra survival equipment. They had a ball.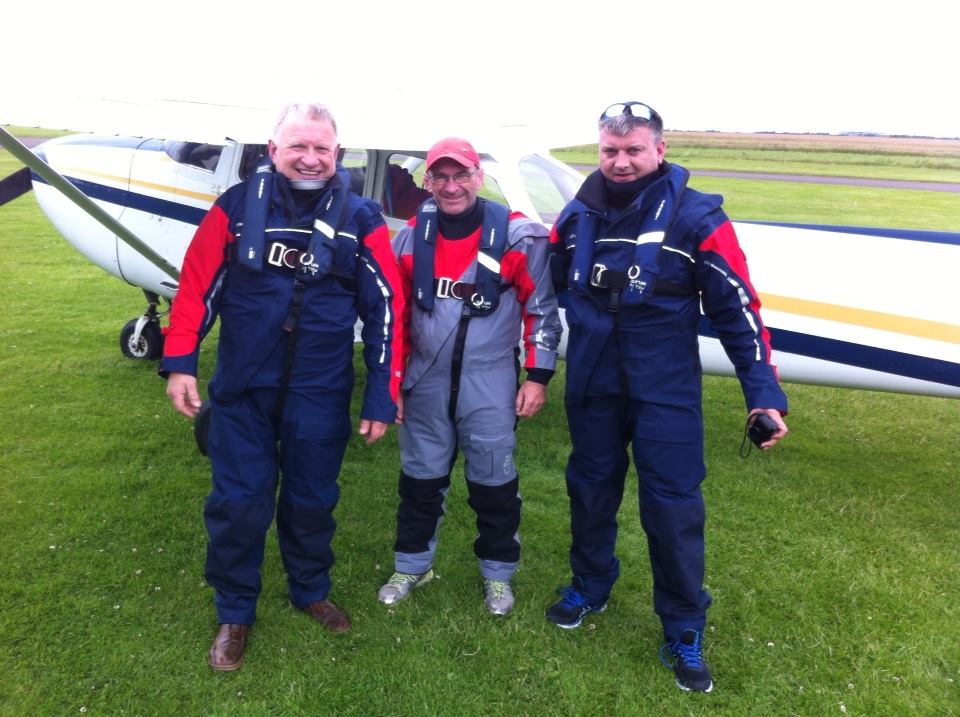 In the picture are a dairy farmer (also a flying instructor), an IT guru and a consultant orthopaedic surgeon, but which one is which?
Our plan is to fly out over several days, with maximum flight leg length of 2 hours. Our bladder endurance is much less than the Sting's – a leg of 2 hours still gives us almost another 2 hours in reserve if we start with full tanks. Weight and balance limits may reduce the available fuel load slightly, but there will always be a healthy reserve.
The legs (provisional):
Perth to Sandtoft
Sandtoft to Rochester (night stop)
Rochester to Oostende
Oostende to Wilhelmshaven (night stop)
Wilhelmshaven to Höganäs
Höganäs to Siljansnäs
…spend a few days and reverse the route. We want to take it easy so have put in two night stops. Friends from the Scottish Aero Club did the return trip in one day when they were racing the weather…that took about 10 hours in the cockpit. The full story is at Scotland to Sweden 2015
We're getting excited…it's all a great big adventure. Or a little adventure. A couple from the air park flew their Lancair to an airshow last year. The first leg was Sweden to Iceland, and the airshow was EAA AirVenture at Oshkosh, the biggest bestest airshow/fly-in in the world. After Oshkosh they flew all over the place, getting as far as Alaska. Then they left the aircraft out there at Carson City NV and came home. Next week they are on an airliner to fly back out to pick up the aircraft and eventually return home to Siljansnäs.
Now that's an adventure.