Some extra photos to make those massive subscription fees worthwhile. Remember you get what you pay for…
Whilst trying to draw the Christmas tree on Flightradar24, we had to climb quite high to ensure coverage. You'll remember that it didn't quite work out. Here are a few pics from way up high, to the north of the airfield: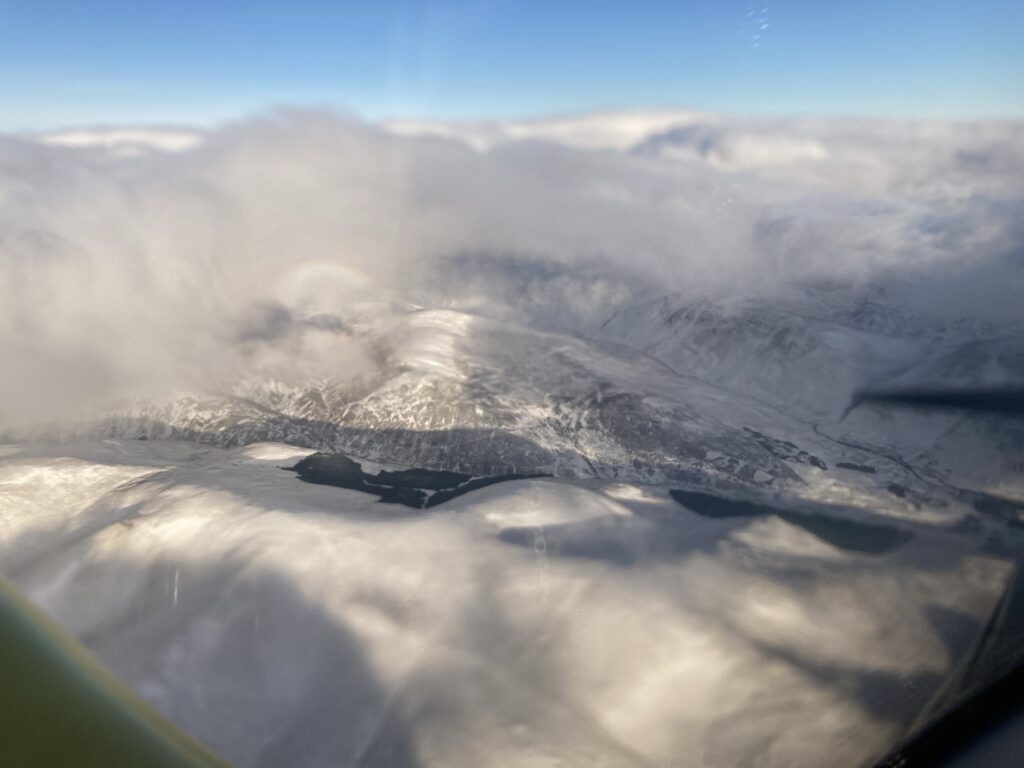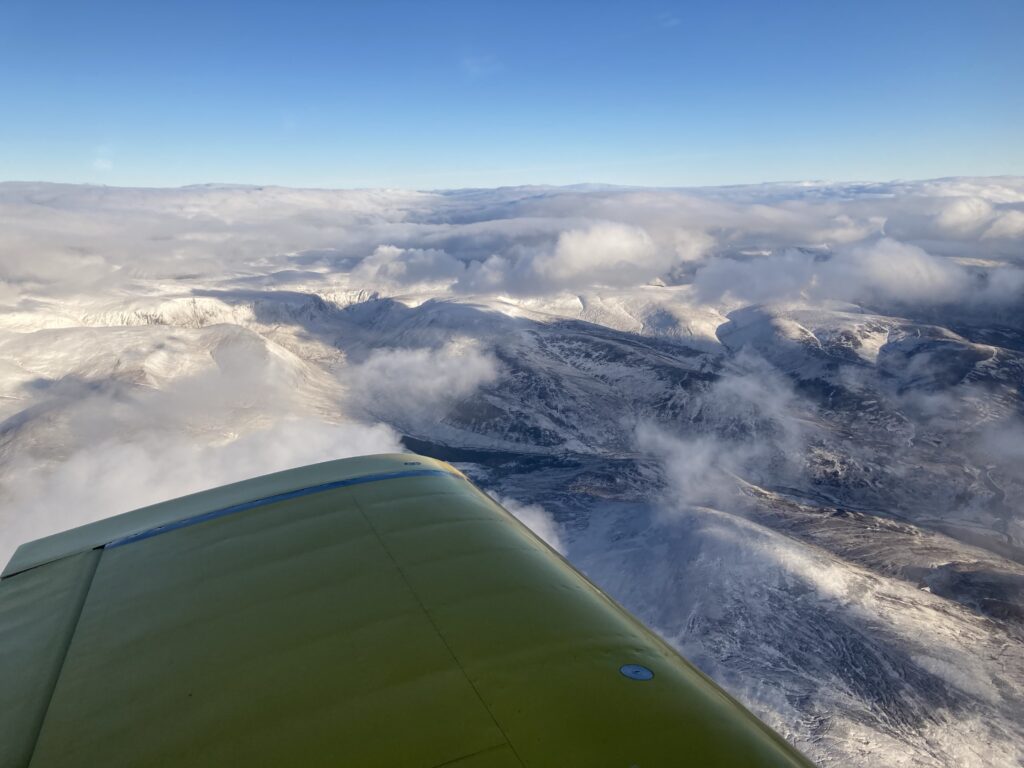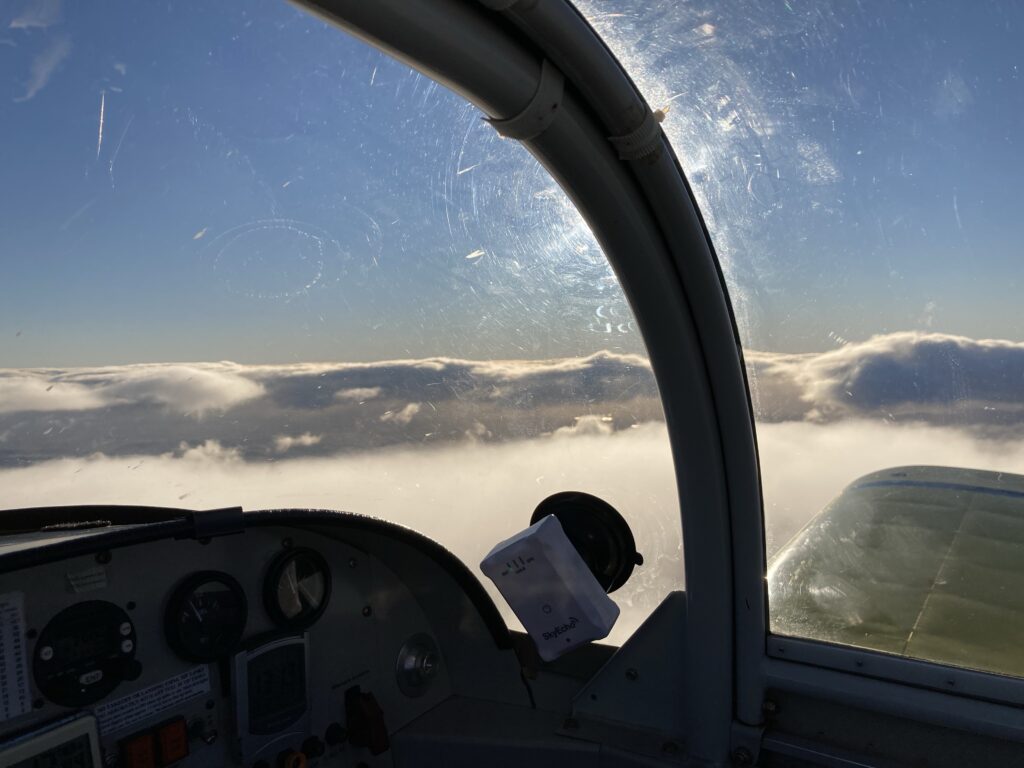 And here's one from slightly lower, on the way back in. The River Tay winding its way south towards Perth with its own ribbon of mist: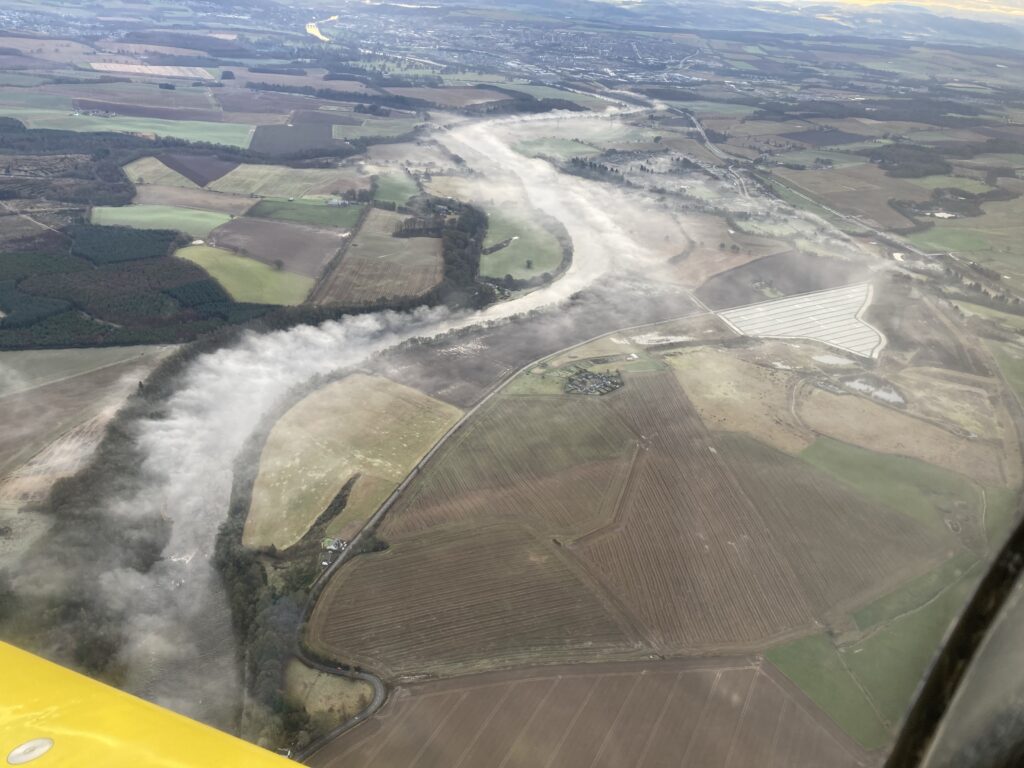 A couple of days previously the Tay was a little foggier. Here's the whole valley filled up from Dalguise to Pitlochry, north of Dunkeld:
While down at Perth there was no fog at all. This is the tidal bit of the river, as it flows from right to left towards the Tay estuary and the North Sea. Maybe the saltiness of the tidal bit has an influence on fog formation…?
I like the rather cool shadows of the Friarton Bridge pillars. Low winter sun is great for long shadows: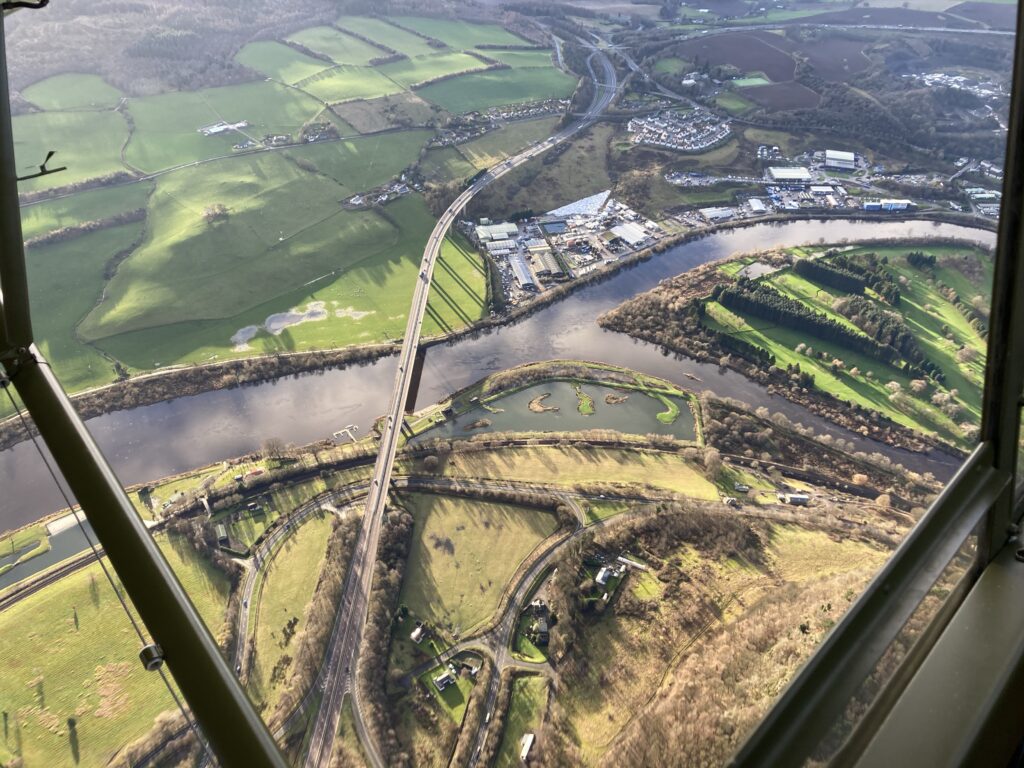 Final photo, this was taken from the Cub on the Christmas Day flight. Before we joined up with Aaron in the Super Cub for the formation photos, I was looking down on these woods and wondering what the aircraft had been doing on Christmas Day 1944…had it been in the Battle of the Bulge in the Ardennes?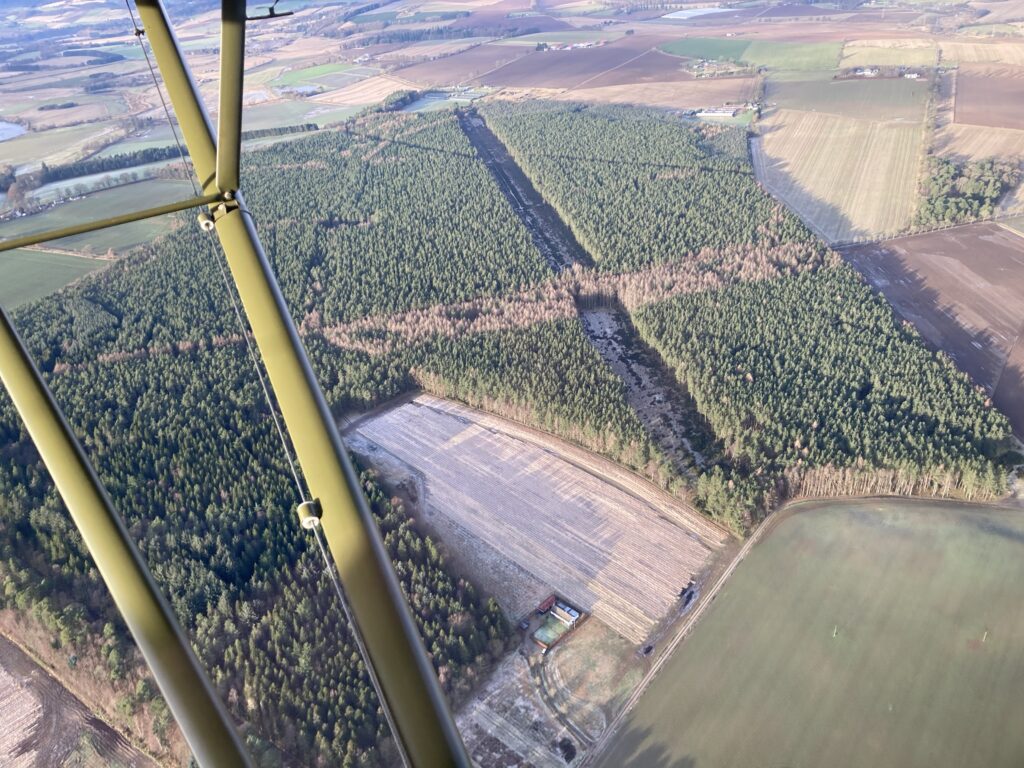 A little research uncovered that the US Army's 79th Infantry Division, to which this aircraft 330244 was assigned, was in Alsace. They were holding a defensive line along the Lauter River, at Wissembourg. Probably with crappy weather. Luckily our weather was nice…