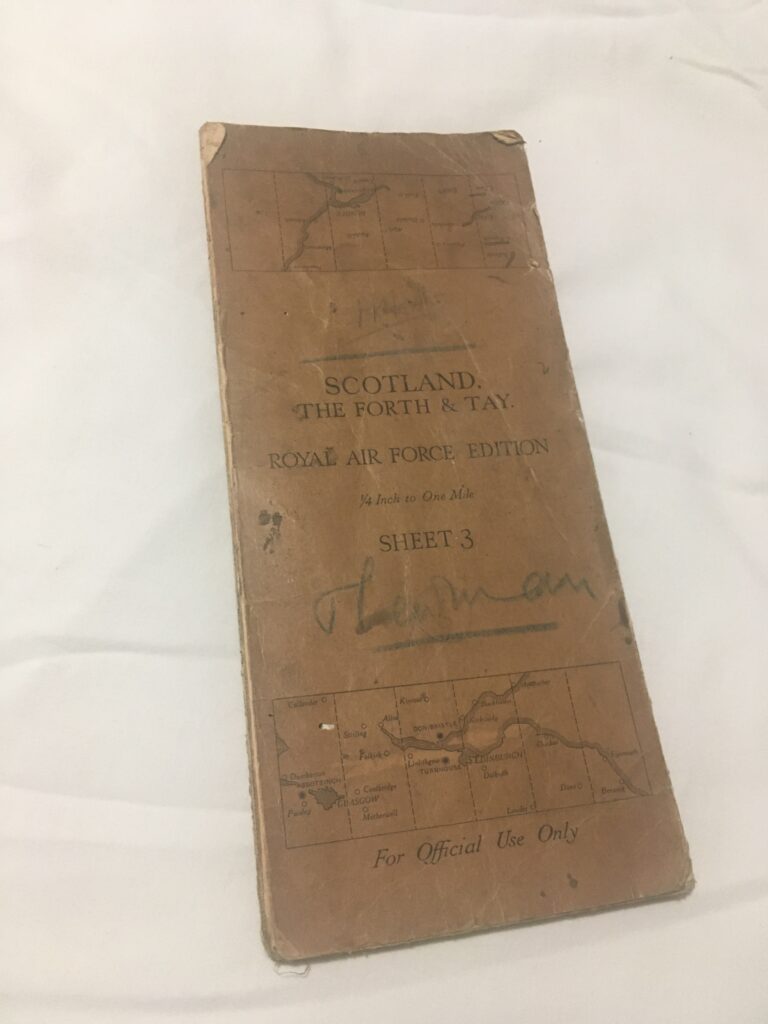 An interesting discovery at a local antique shop – an old RAF chart. Thanks to Helen for the find… her husband Darren works as a paramedic on the helicopter.
Its even of our own area! In good condition, there are some lines drawn on it in pencil so has been used for flight planning at least…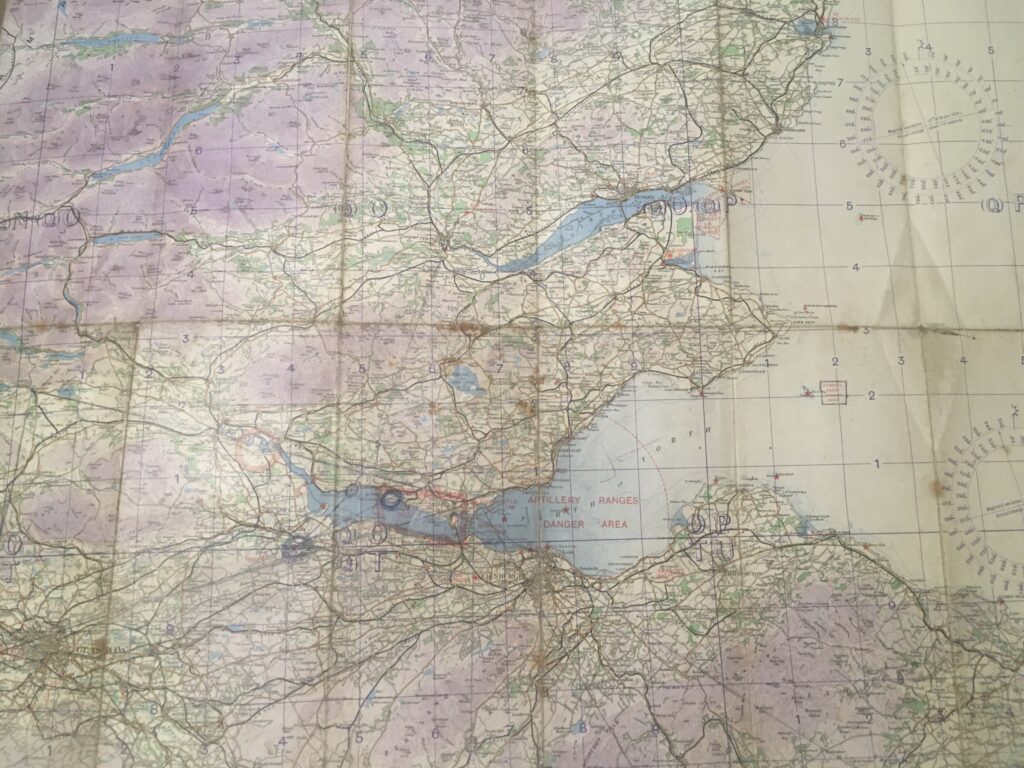 Searching for clues as to the map's age, it says 1934 on the compass variation rose, although these are not usually changed every year, hence the "annual change" note: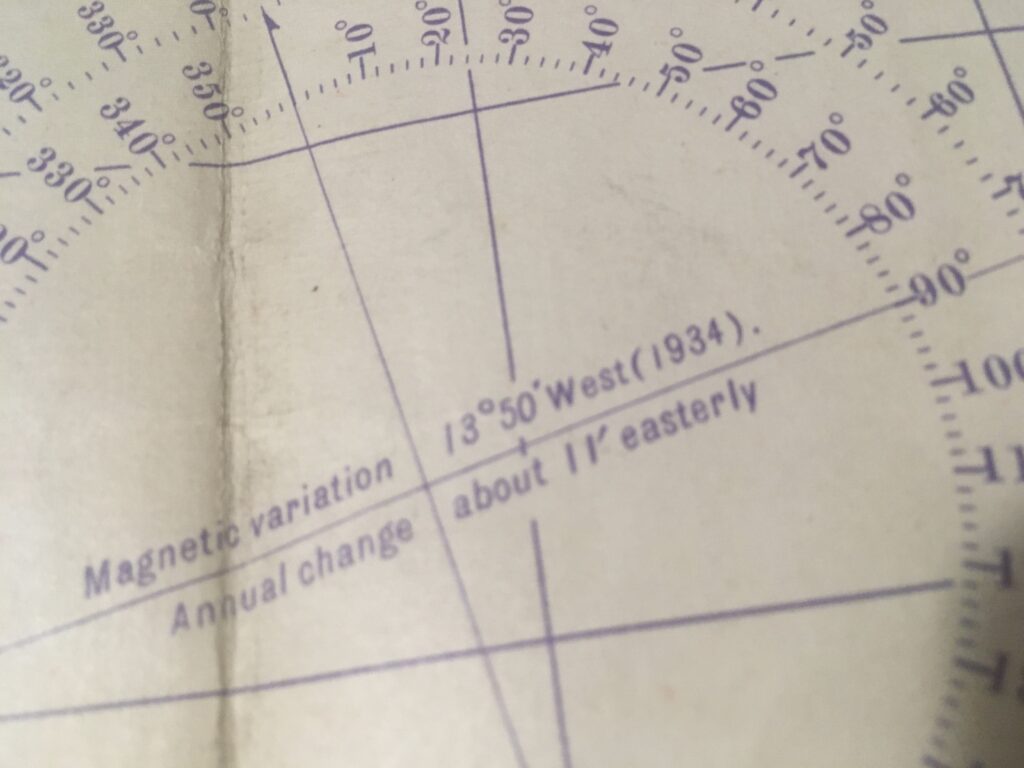 In those times the city of Glasgow was a lot smaller than it is today: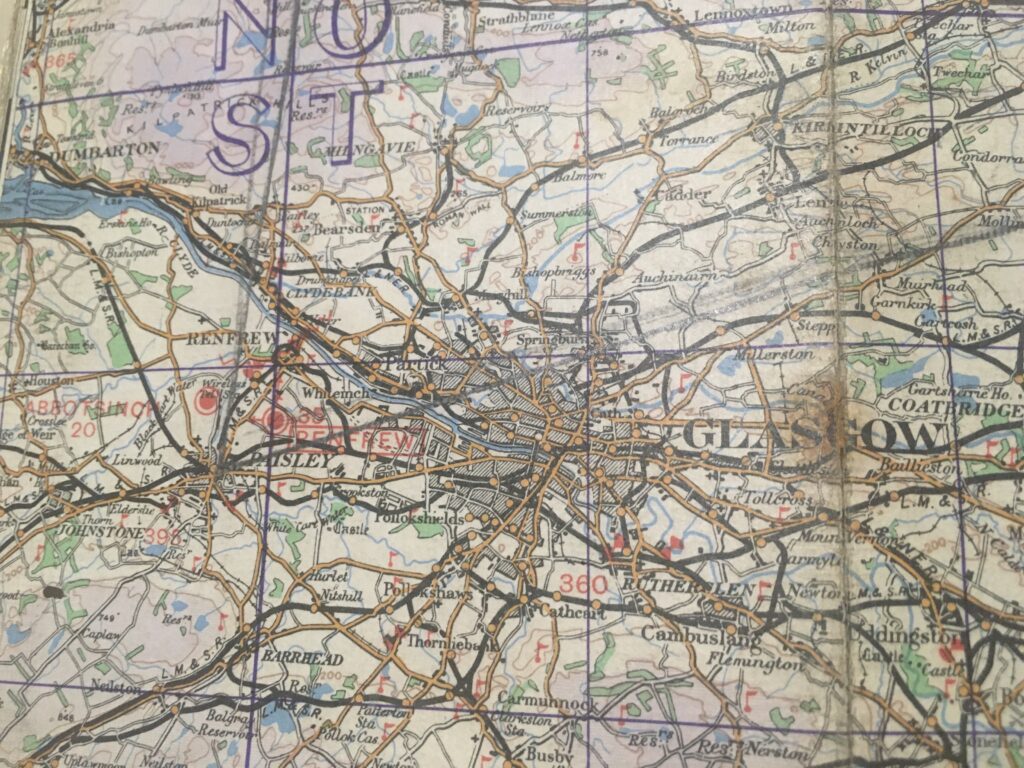 The red dots are airfields; Abbotsinch is now Glasgow Airport and Renfrew is now under houses and part of the M8 motorway. A closer look at the Dundee area provides a clue: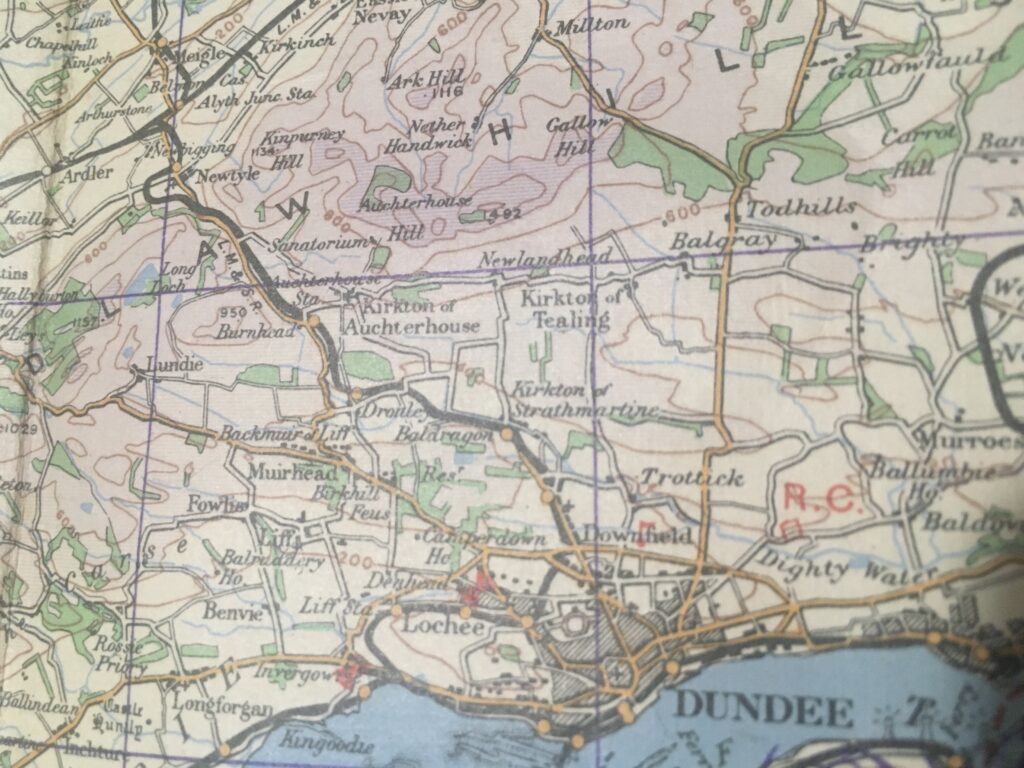 Our old friend Tealing airfield to the north of Dundee is not shown on the map, and looking at Fife Ness the airfield at Crail is missing too: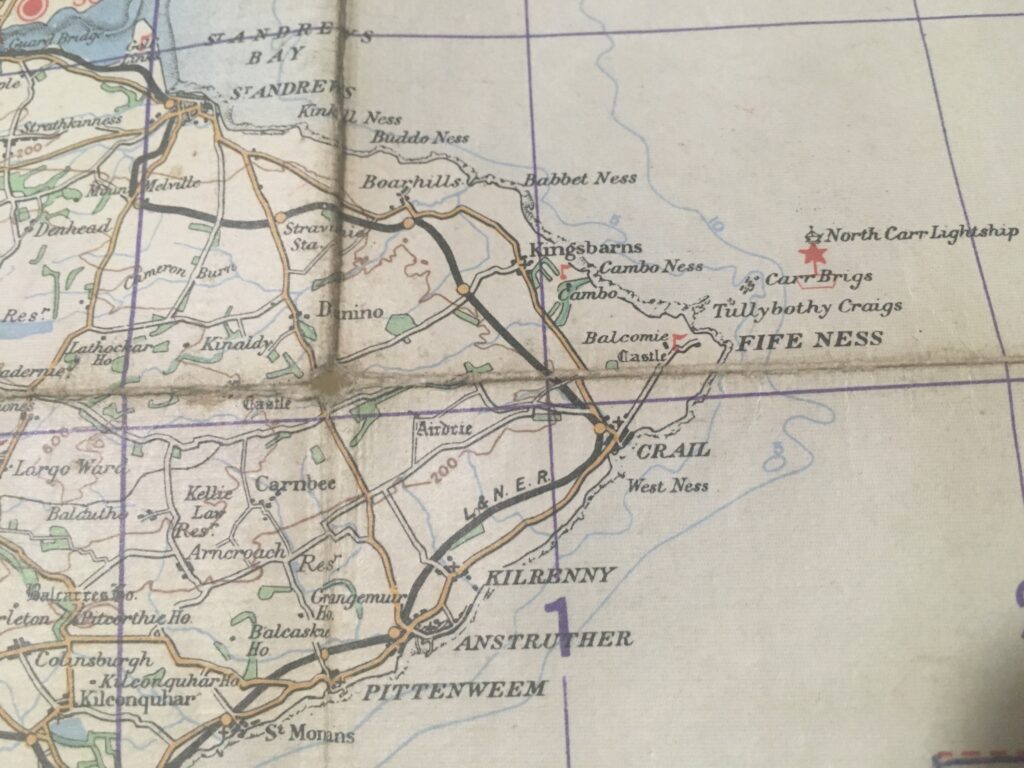 Tealing airfield was built during the early 1940s, during the massive expansion brought about by the Second World War. Crail was built in 1918 but deactivated after World War One then reactivated in 1939. So now we have narrowed the map's age range to somewhere between 1934 and 1939.
The Firth of Forth shows a large restricted area over the naval base at Rosyth, with a bombing range off Inverkeithing. The airfield at Turnhouse to the south of the Forth Bridge (it was the only bridge there at the time – no need to call it the Forth Rail Bridge) has now evolved into Edinburgh Airport. The old RAF Turnhouse has long been demolished to make way for the cargo apron and handling facilities…
Not everything suffered the fate of RAF Turnhouse, there is still a lot of old military stuff dotted around the landscape. Our chart shows a restricted area in a bend of the Forth to the south of Alloa: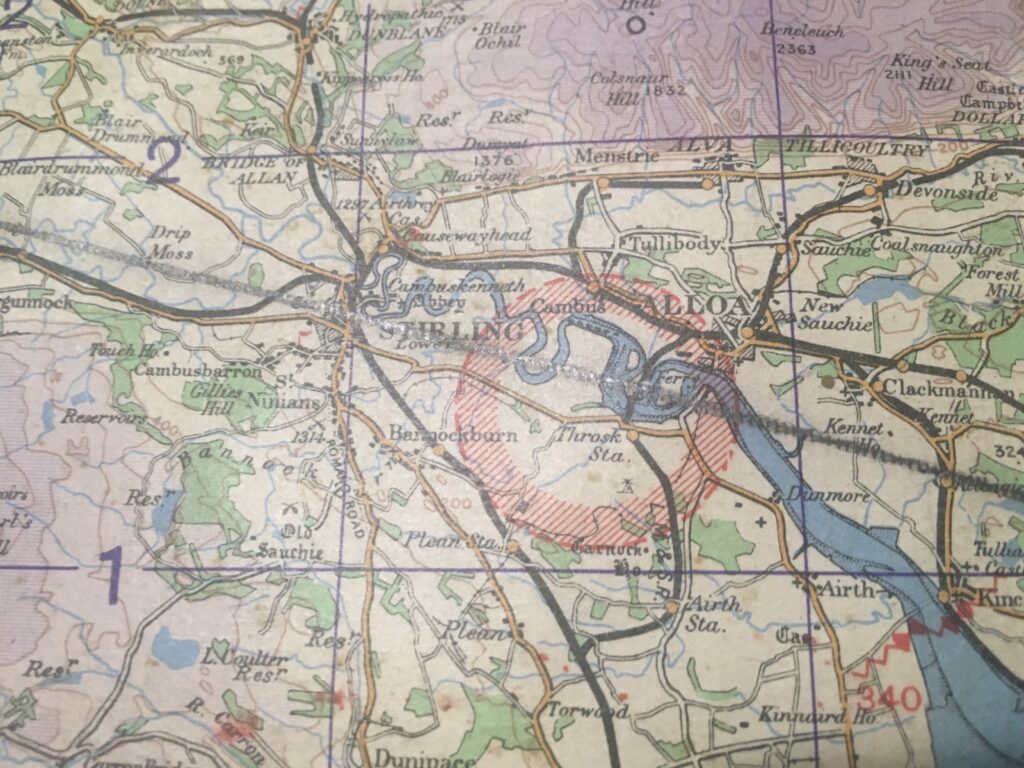 Here's the same area today. The ammunition storage bunkers are still visible, revealing the reason for a restricted area. Don't want any student pilots accidentally bombing the place…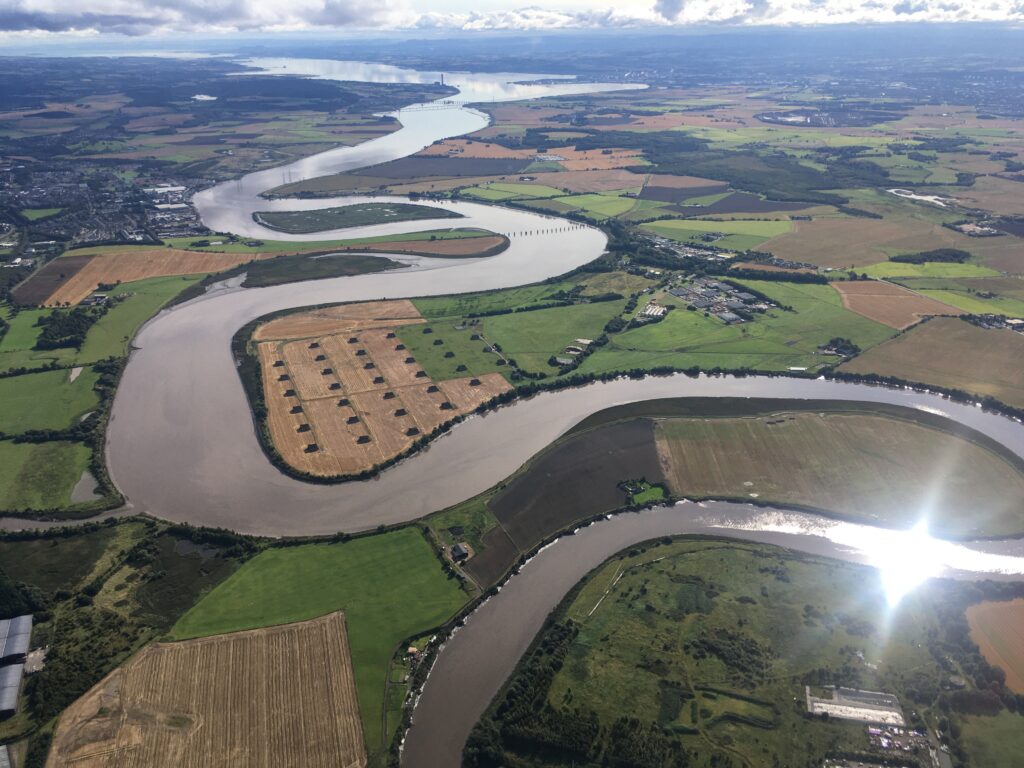 Our home base of Perth opened in 1936, so we have got it down to a three year period between '36 and '39 now. The airfield elevation is shown as 390ft above sea level. Nowadays it is published as 397 feet, so either the ground has risen 7 feet or surveying accuracy is better these days.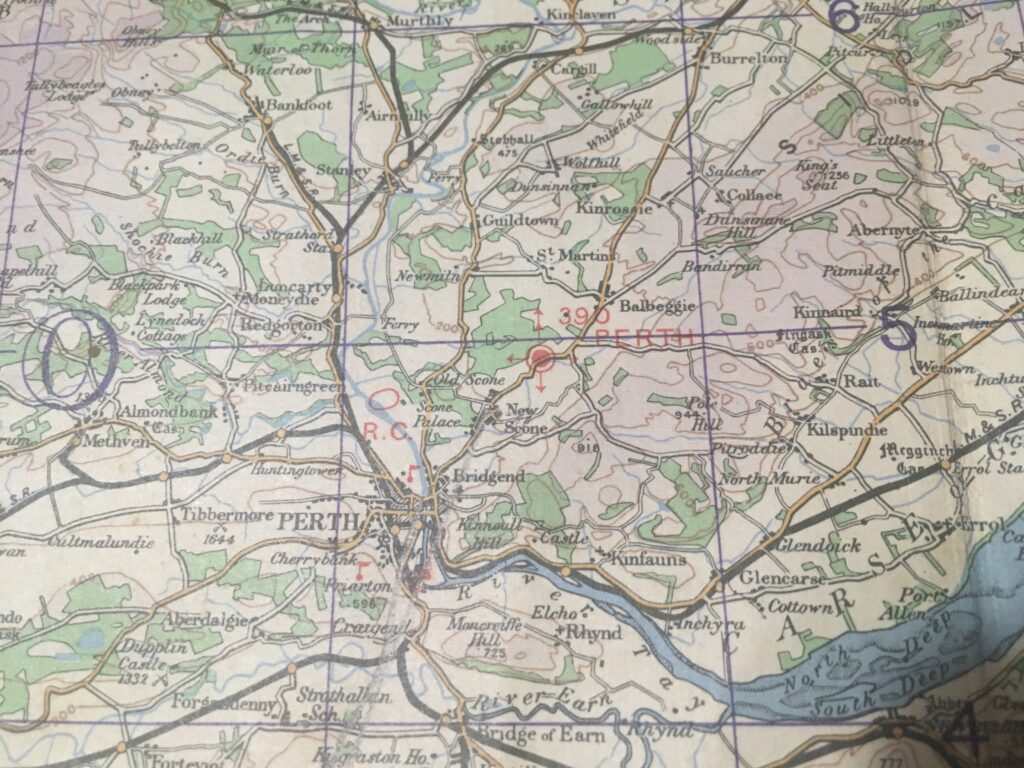 A close inspection of the notes around the edge of the map reveals the truth! In very small text is written:
AIR INFORMATION CORRECT TO NOTICE TO AIRMEN NUMBER [1937] 102
Interestingly the notes also state that obstructions are shown if they are over 200 feet (60 metres) above ground level – so metres were in use as a unit even then.
In 1937 there was a bombing range out at the Isle of May in the Forth: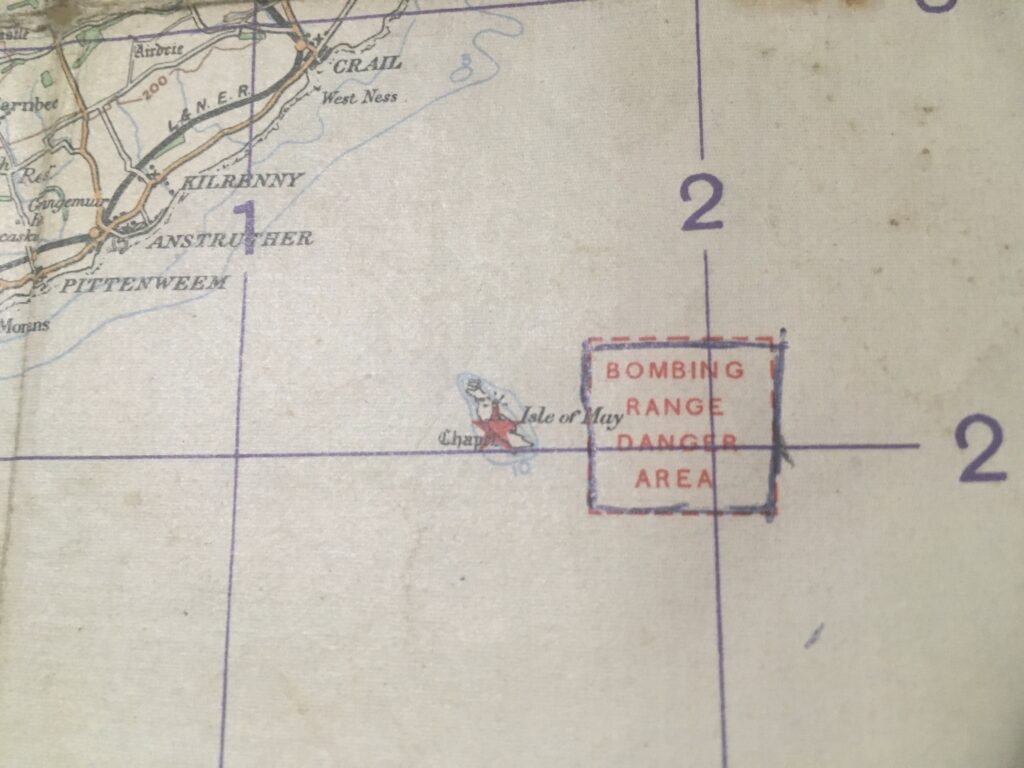 Compare with 2021. Now 84 years later it is a bird sanctuary: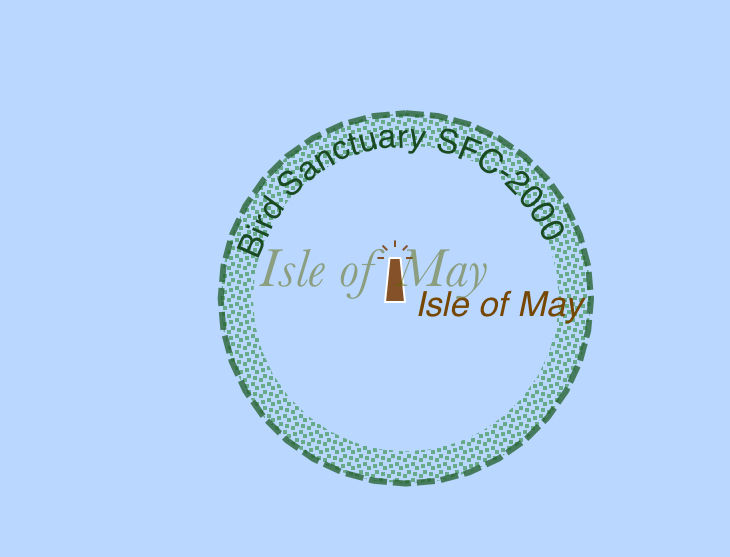 David Attenborough would approve!
I've actually flown the Police helicopter in to the island, but that's a story for another time…