A gentle local photo trip in the Cub to see the glorious autumn colours. It's amazing how far you don't get when you have to stop and circle around something interesting, positioning the aircraft to get the optimum angle of the sun, or just trying to see what it looks like from the other side…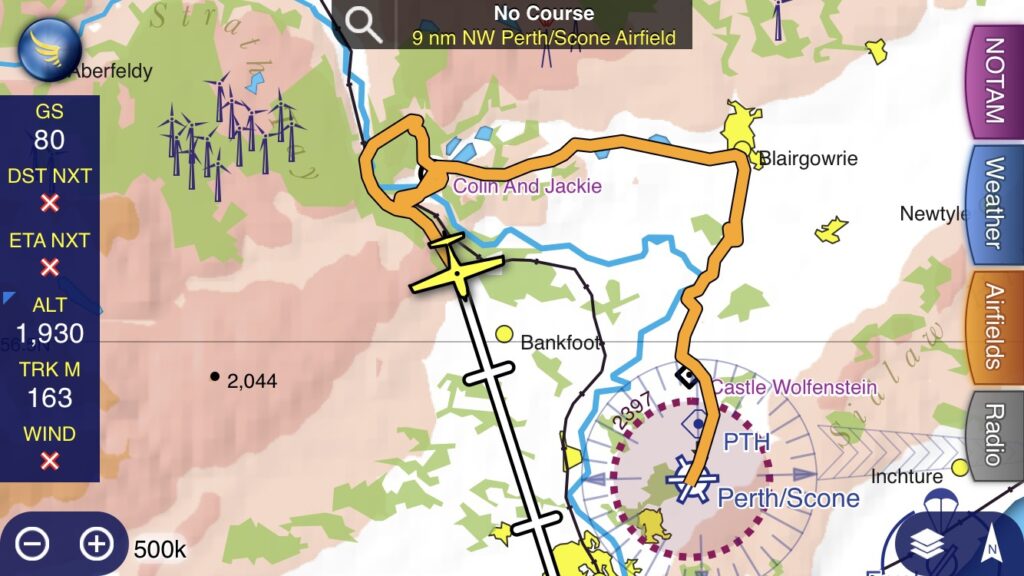 This time we never got further than 10 miles from the airfield. I know the Cub can go long distances; I've done it myself, taking 4 hours with a fuel stop to fly up from Yorkshire into a strong headwind, and the Norwegians have flown their Cubs from Oslo Kjeller all the way to Normandy for the D-Day 75th anniversary. But the aircraft seems to be just as happy loafing around the local area on a sunny day. Here's the smallest pub in Perthshire: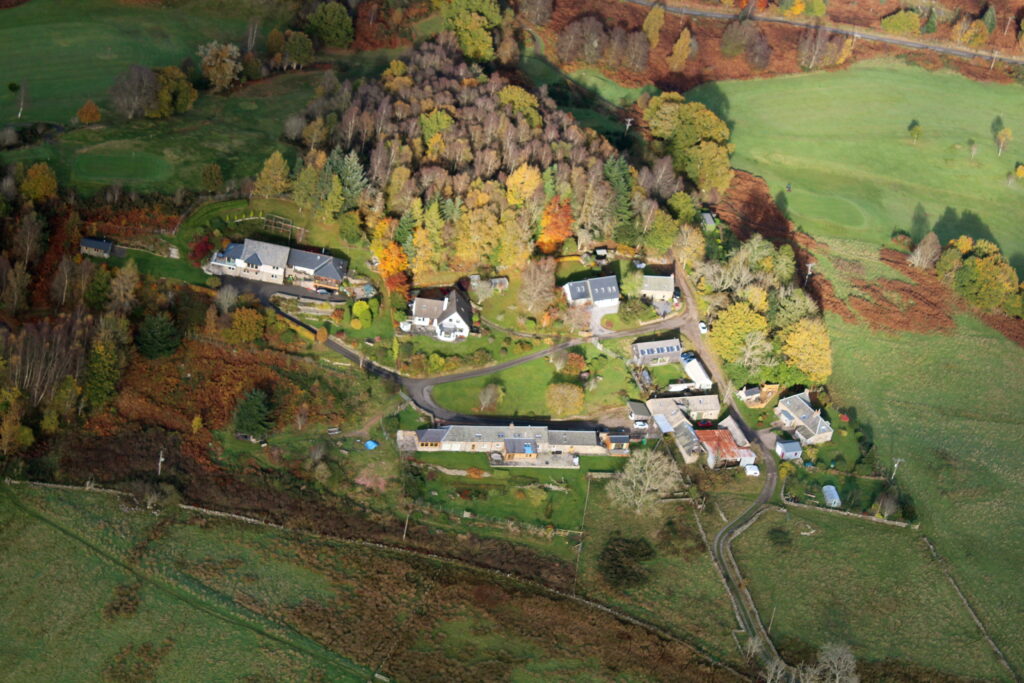 Apparently one of the small sheds in the picture is kitted out like a pub. No idea if it's licensed, probably not, but it makes a change from storing the lawn mower!
Here's the bridge over the River Tay at Dunkeld: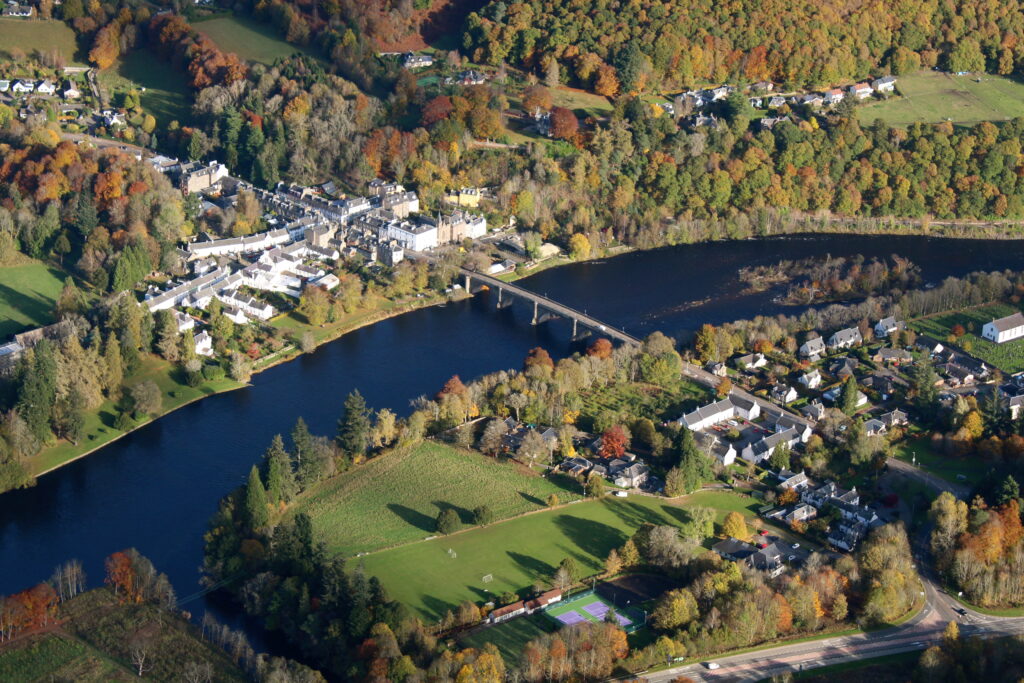 And slightly further north, the Tay, the Perth-Inverness railway line and the A9 road all squeezed into a narrow gap between the hills: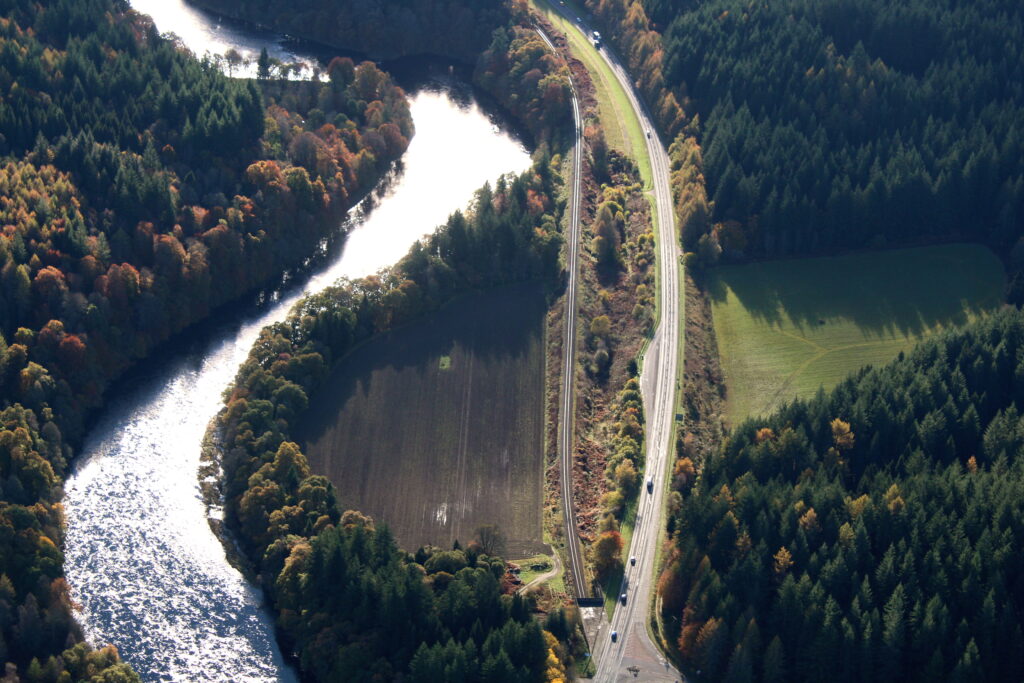 The gravel pit west of Blairgowrie: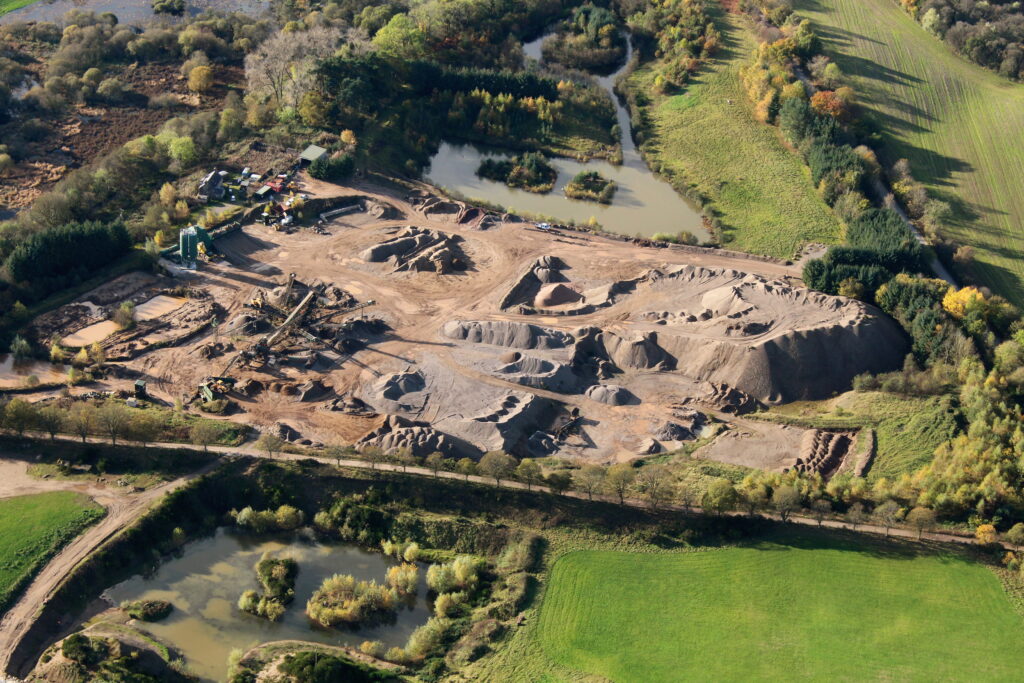 Our favourite confluence where the Isla meets the Tay. Once again for some reason the Isla is the much muddier river: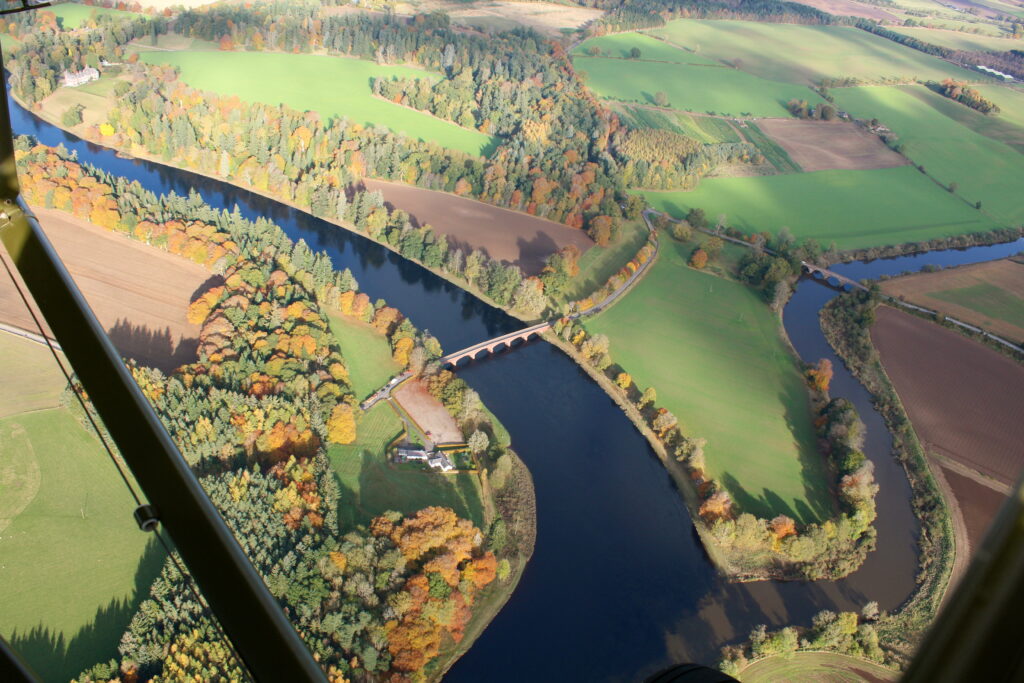 And the two fields near home that I dream of turning into an airstrip. There used to be a Relief Landing Ground (RLG) for the wartime training school near here, so there is a precedent…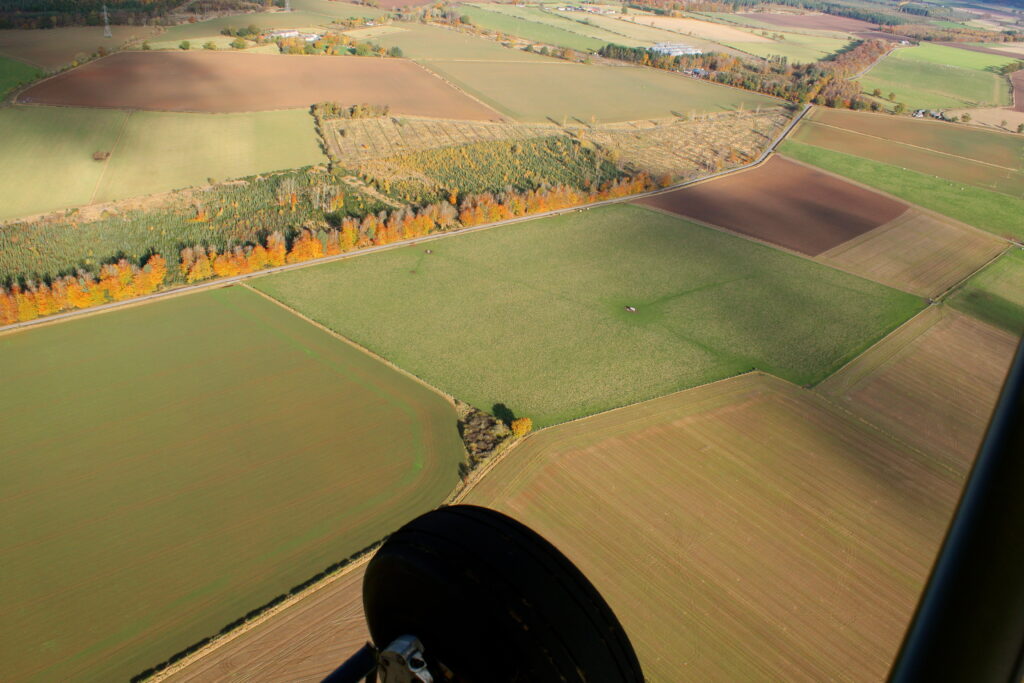 This last photo was taken with the door folded down and the window folded up. No perspex in the way to deteriorate the image, and a wide open field of view. There are disadvantages; it is slightly noisier and a LOT colder.
They say art is born from suffering, but it's easier just to wrap up warm: hat, gloves, Buff (other neck warmers are available) and extra layers.
As we used to say in the military, any fool can be uncomfortable. But this is a 1943 aircraft. Vintage flying isn't supposed to be comfortable. It's part of the fun!