During the summer the levels of quite a number of the lochs and reservoirs in Scotland went down noticeably. Here you can see the white band of rock and sand revealed by the drop: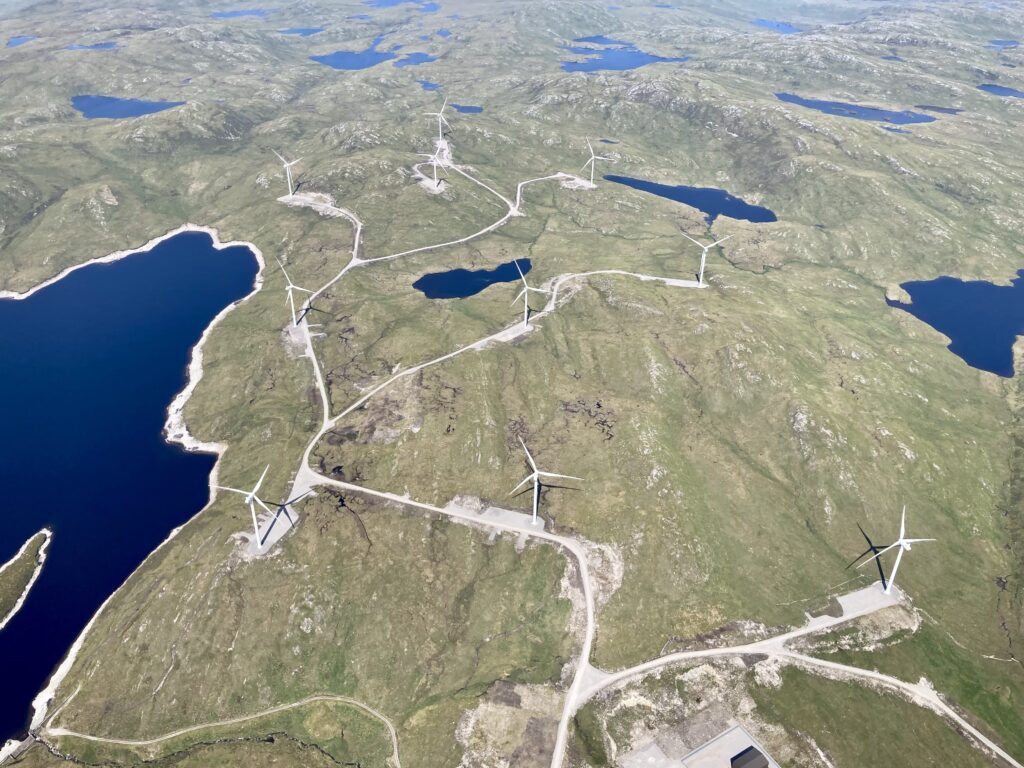 Imagine the discussion in the work helicopter as we were on the way to the scene of a car crash in the Highlands. Inspecting the 1:50,000 map it looked like there was nowhere to land; the scene was on a narrow road sandwiched between a steep wooded slope and a reservoir. It was looking as if I would have to set down about a mile away – the paramedics would then be grumpy with me all day as they don't like trudging long distances with all their life-saving kit.
Once in the overhead we were able to confirm that there was no option to land nearby, not even the road itself. However as one of us put it – the tide was out: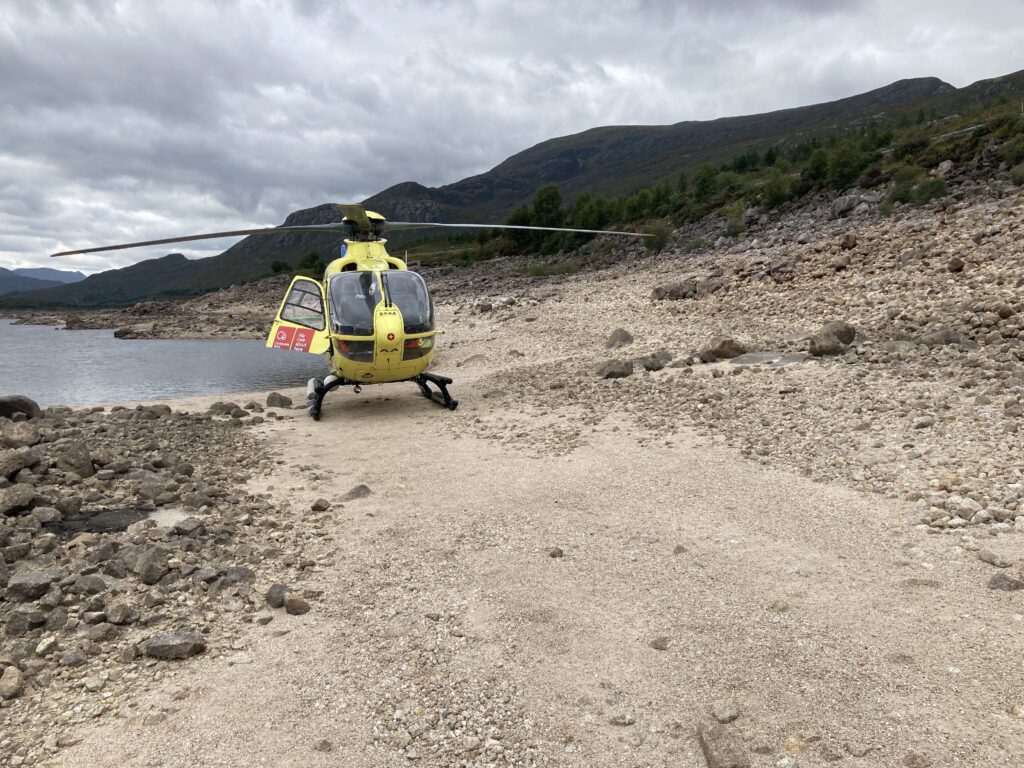 So we landed about 75 yards offshore and about 30 feet below the normal water level. This is a screen shot of our GPS after the engines were shut down: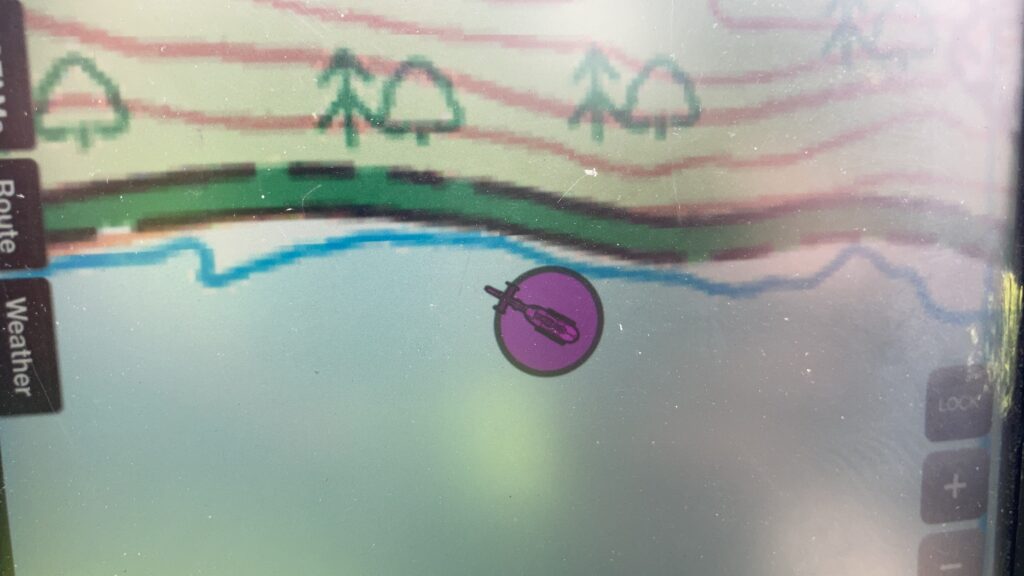 A lot closer than a mile, and yet the paramedics were still grumpy with me as they had to carry their kit uphill over the rocks to the bank and onwards to the patient. I can't win.
Later that week the weather broke and showers started popping up. Here we are passing Edinburgh Airport northbound after dropping a patient at the Edinburgh Royal Infirmary: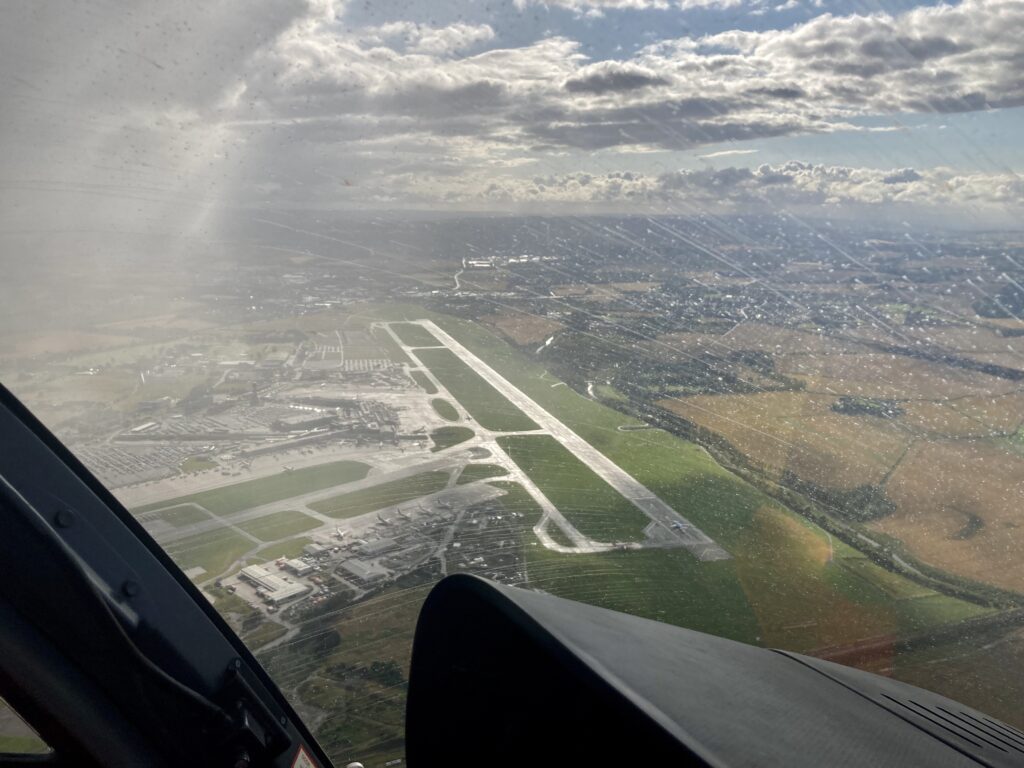 A little rain, but it was a start. It is now December and there has been quite a lot of rain, Storm Arwen and all that. Luckily there haven't been any more car crashes on that road so we haven't been back to check…