A wee jaunt down to Edinburgh to see the bridges and the progress of the Forth Crossing. Started at Perth in beautiful sunshine as visitors began to arrive..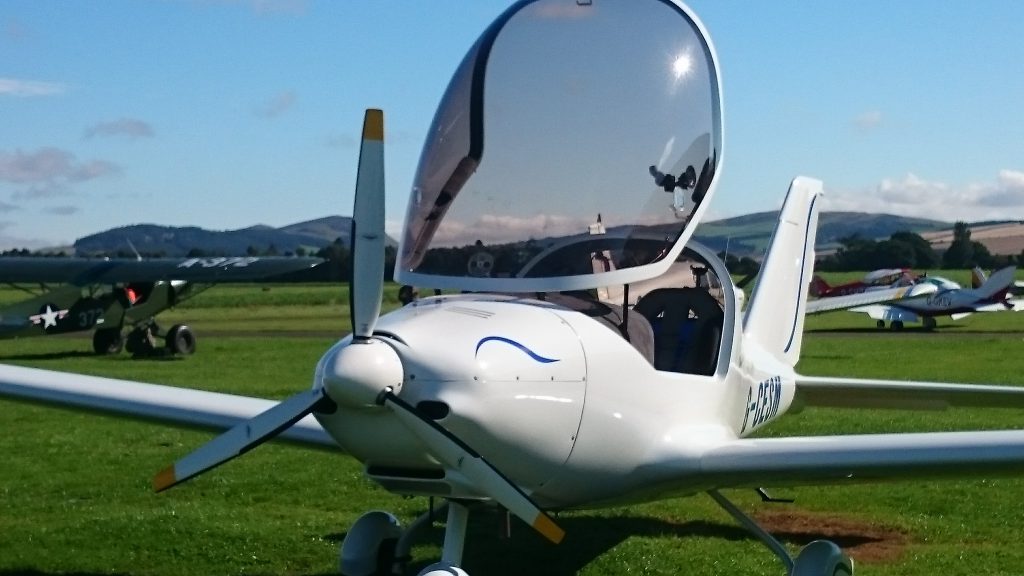 Then airborne and down to Falkirk to see the Falkirk Wheel (no photos this time). Edinburgh ATC very accommodating as usual with zone transit from Falkirk to the bridges and then northbound across the Forth to follow the M90 past Dunfermline to leave the zone at Kelty.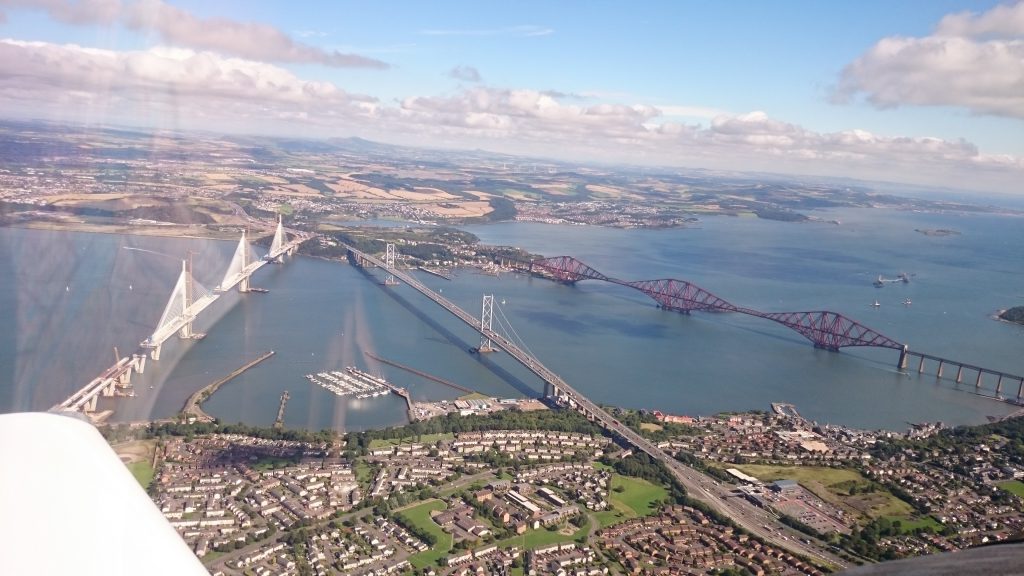 View from South Queensferry looking north. Bridges are youngest on the left, oldest on the right. From L-R – new Forth Crossing (2017?), Forth Road Bridge (1964 – same age as me!), Forth Rail Bridge (1890). It looks like there's no room for a fourth Forth bridge…
Back to Perth passing Kinross and Bridge of Earn. To the airfield at 2000ft for an overhead join to land, noting that the slackers at work are sitting drinking coffee and not out on a job…Air Ambulance helicopter just visible parked on the light concrete apron at the base of the tower.