It's November, and it seems that all airline captains whose first name starts with "D" can expect to retire in November. I know of three this month, so it must be true.
Duncan and Dave and Danny all retired this month, but then again so did Iain and Paul, so maybe the November "D" thing isn't a hard and fast rule…
Captain Dave Dickie of Thomson Airways (formerly First Choice, formerly Air2000) and I spent many an hour in 757s and 767s trogging backwards and forwards over Europe and the Atlantic taking holidaymakers to and fro. We first met at Loganair in the 80's when he was on the shed (Shorts 360) and I was a lowly Pilot's Assistant on the Twin Otter (flying with the aforementioned retiree Iain).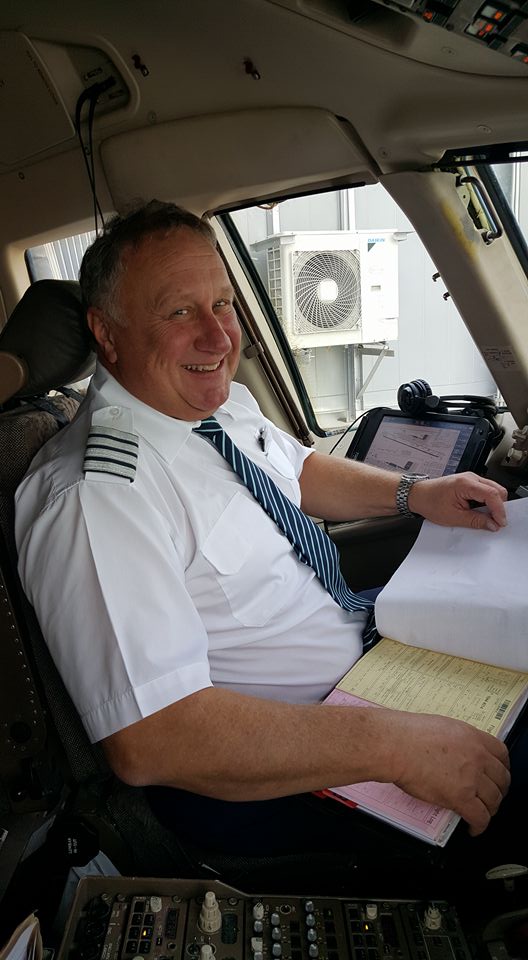 Photo: Capt Peter McC
Capt Danny Linkous and I have never flown together, but we have met. A former USAF F4 Phantom pilot, he flew for Piedmont and US Airways. Living in North Carolina, he flies light aircraft for fun and lives on an airpark where his Chipmunk is kept in a hangar about 15 seconds walk from the house.
We met when he and his wife Diane came to Perth Airport in Scotland to look at the replica P47 Thunderbolt I owned ( see http://www.sigurdmartin.se/2016/10/30/replica-fighters-why/ ). Because he was the one who built it! He got to sit in the cockpit and tell stories. At the end of the visit I gave him a Spitfire book and he gave me a dodgy brown envelope full of photos and articles and other stuff about N47DL, as it was originally registered in the US.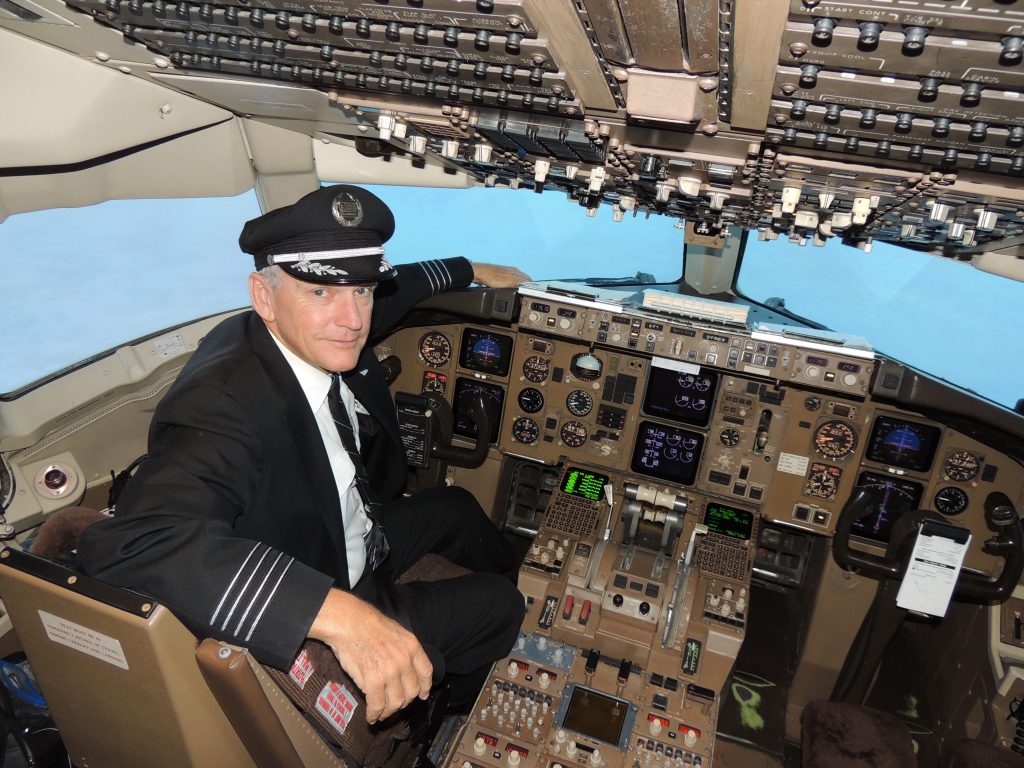 A long and happy retirement to both Dave and Danny, and of course the others not pictured – Duncan, Iain and Paul.