Cold, clear skies and an aircraft heater that works. Heaven. Some great views to be had during the winter. There are folk who put their aircraft away and tinker on it over the winter, preferring to fly when it's warm and sunny. Obviously at work we fly all year round, and on days off if it's not foggy, icy, snowing, windy or low cloud we also like to get airborne in the Sting.
Over the Ochill Hills looking towards Loch Leven and the Lomond Hills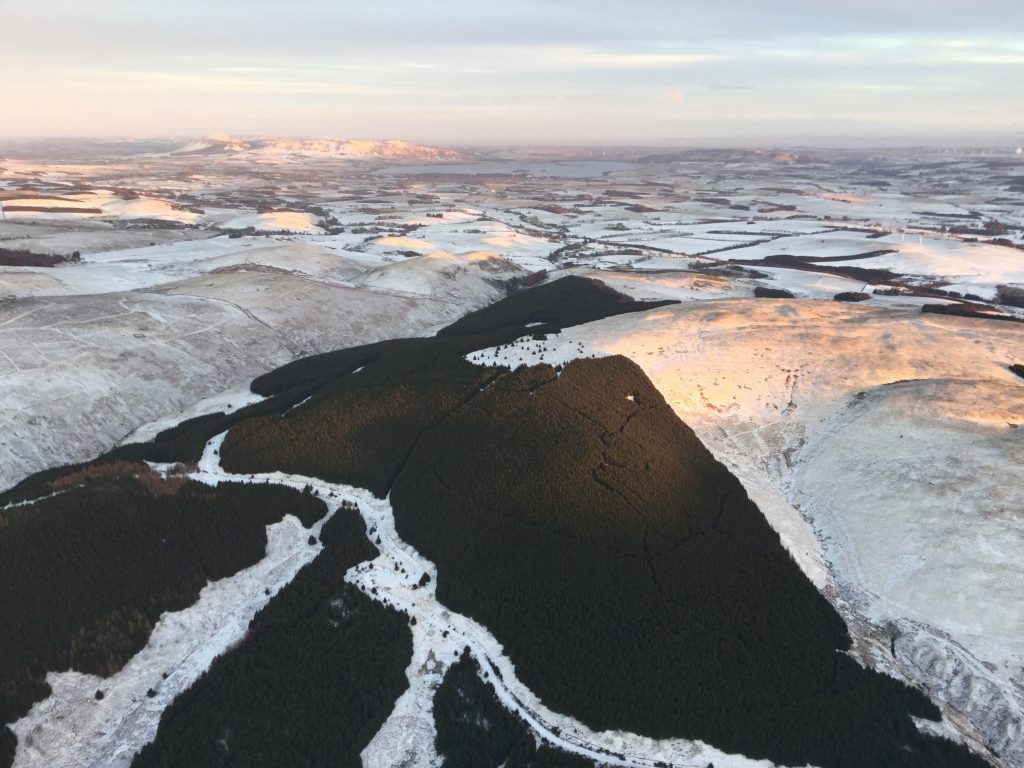 Overhead Glenshee Ski Centre (spot the wing!)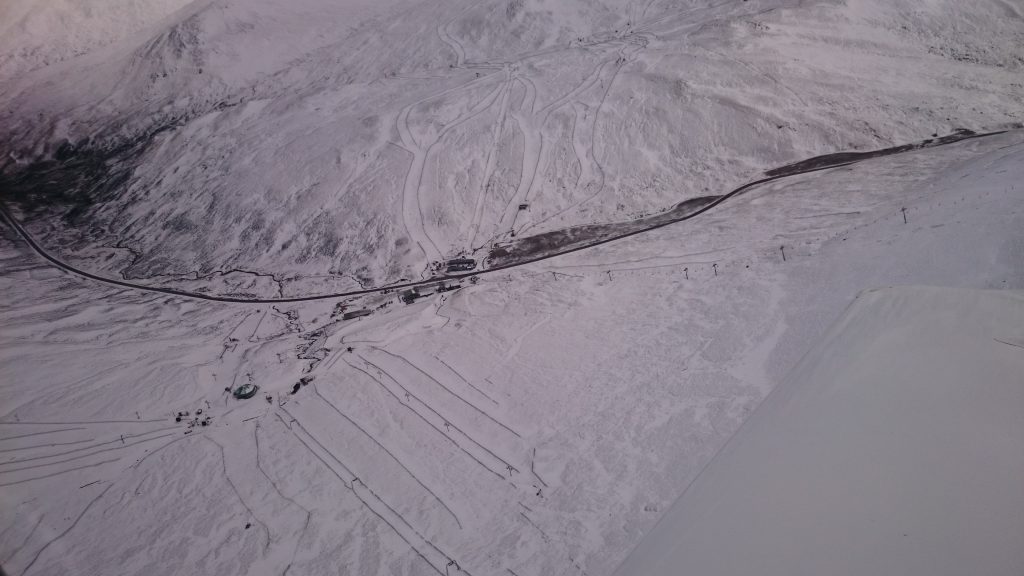 Looking towards the Ochills from the south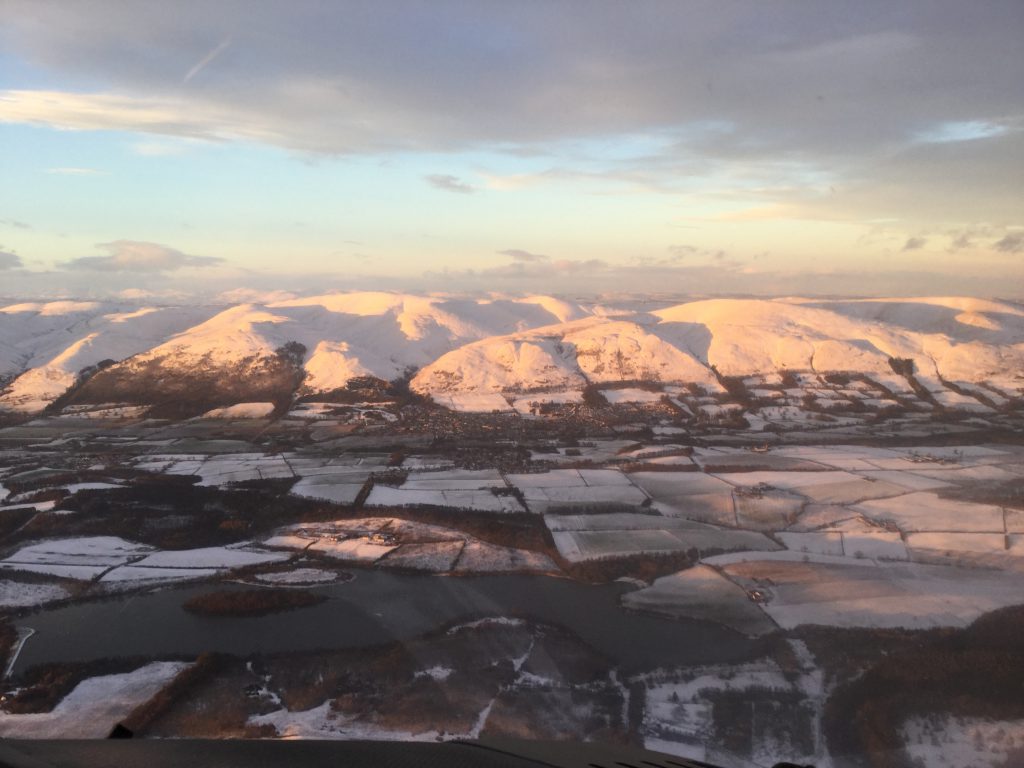 Winter Aerial Sightseeing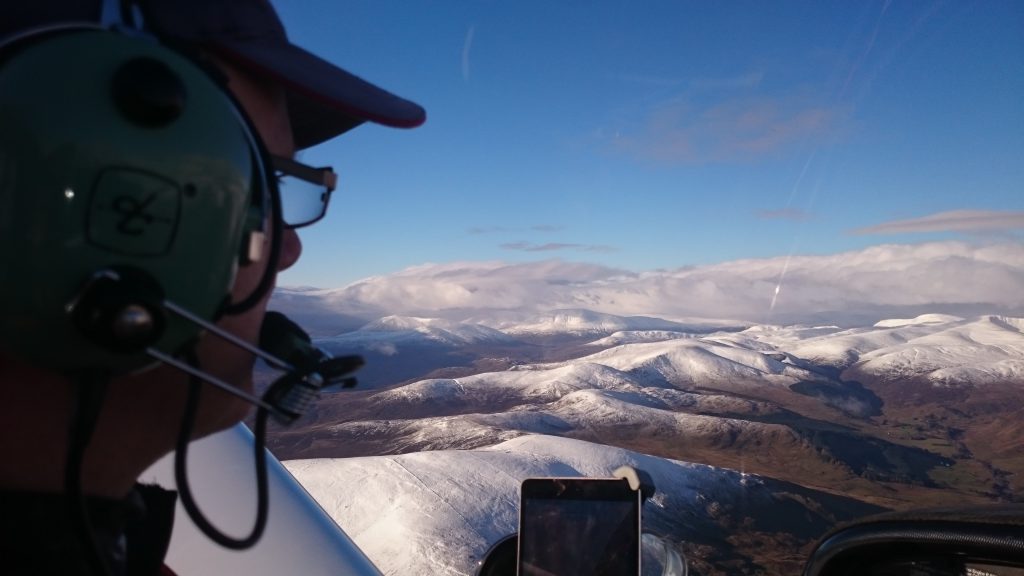 And finally, it's all very nice up there but it pays to keep a close eye on the weather. When a snow storm like this is bearing down on you, it's time to head back to the barn.