A November visit to Siljan Air Park in Sweden (ESVS). Cold and crisp with a light dusting of snow on our last day at the cabin…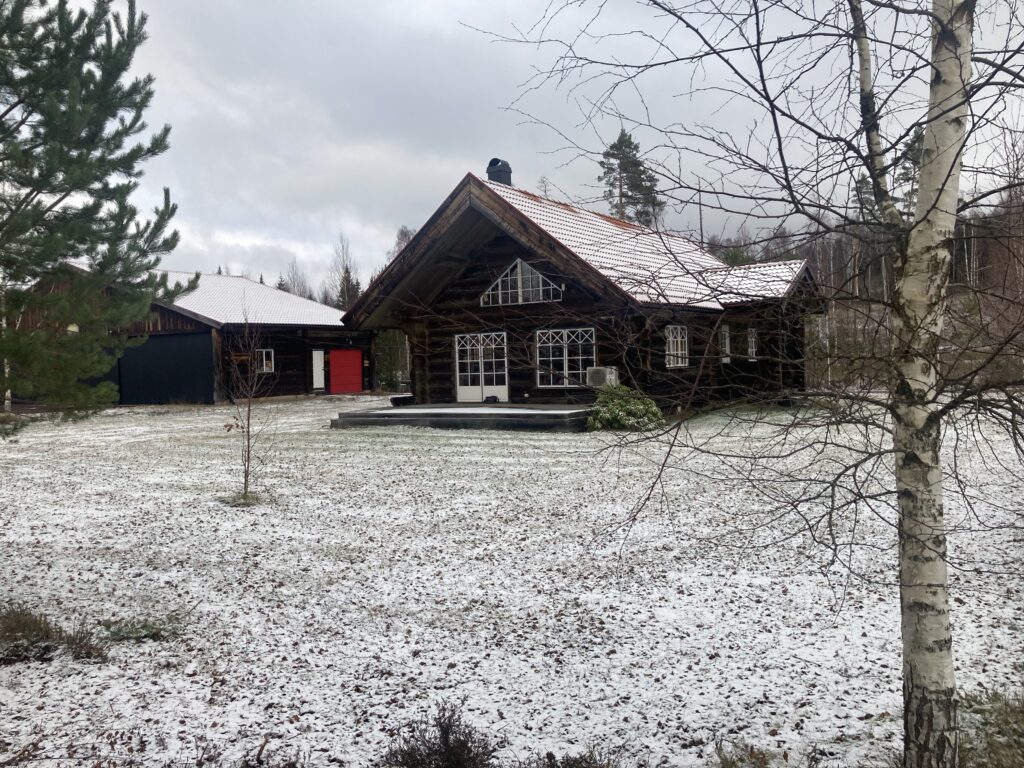 Siljansnas is to the north of Stockholm, and the further south we got on the drive to the airport, the more snow was falling. It turned out to be the first major snowfall of the winter for the airport at Arlanda. Consequently the procedures for ploughing, deicing etc seemed to be a little bit rusty as they got back into the groove. The weather report below shows 1500m visibility and falling snow with a 500ft cloudbase: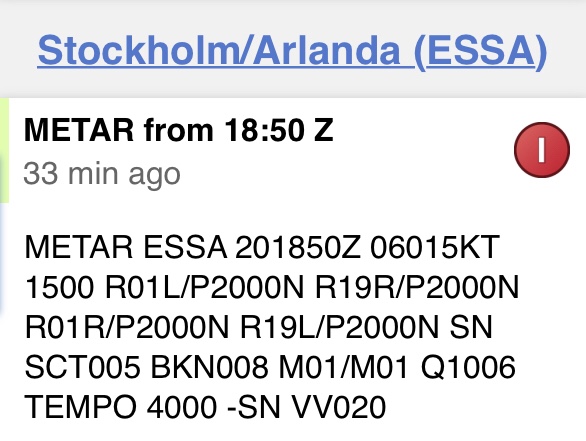 Our flight was delayed. The inbound aircraft was coming from Helsinki where they had the same snowfalls, and a delay in deicing for their departure created a knock on effect for us. We boarded the aircraft and then sat around for a further 90 minutes until the deicing truck could get to us. I shot this picture once my window had cleared – all the blowing snow in the lights looks like they are using an angle grinder…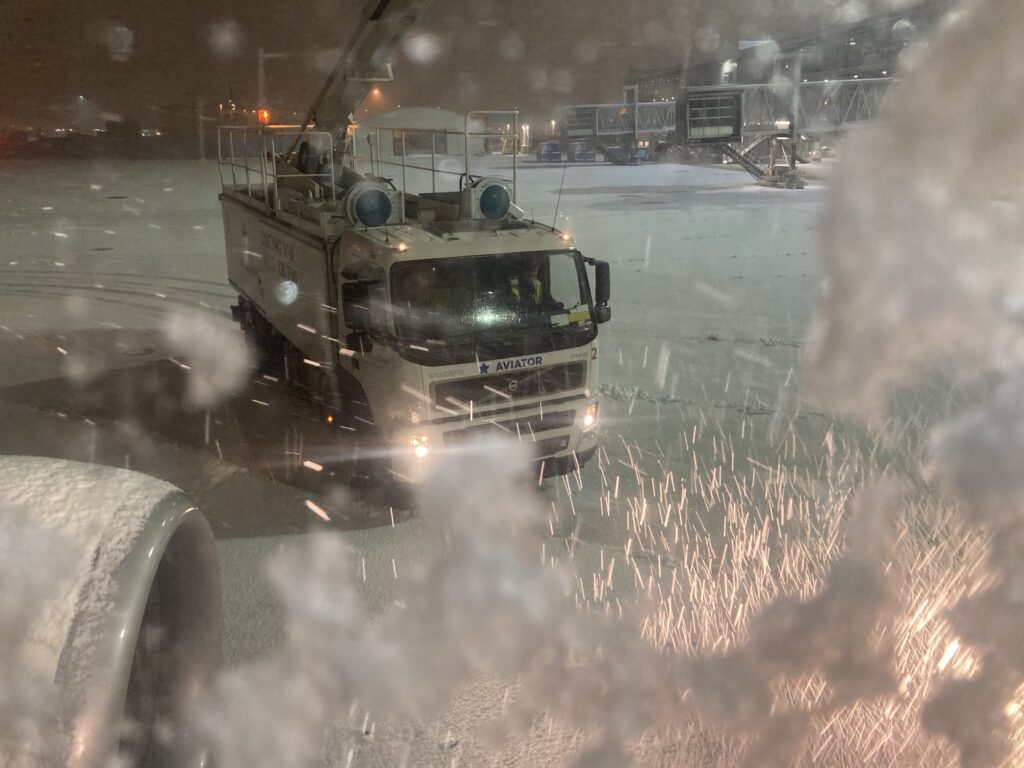 Not much heat from an angle grinder…and it would ruin the paint scheme! Talking of heat, the team at Skydemon (other navigation applications are available) has produced a "heat map" combining all the saved aircraft tracks from Skydemon users in Scotland. The Great Glen route from Oban to Inverness stands out particularly well, and off the east coast you can just make out the grid patterns flown by survey aircraft.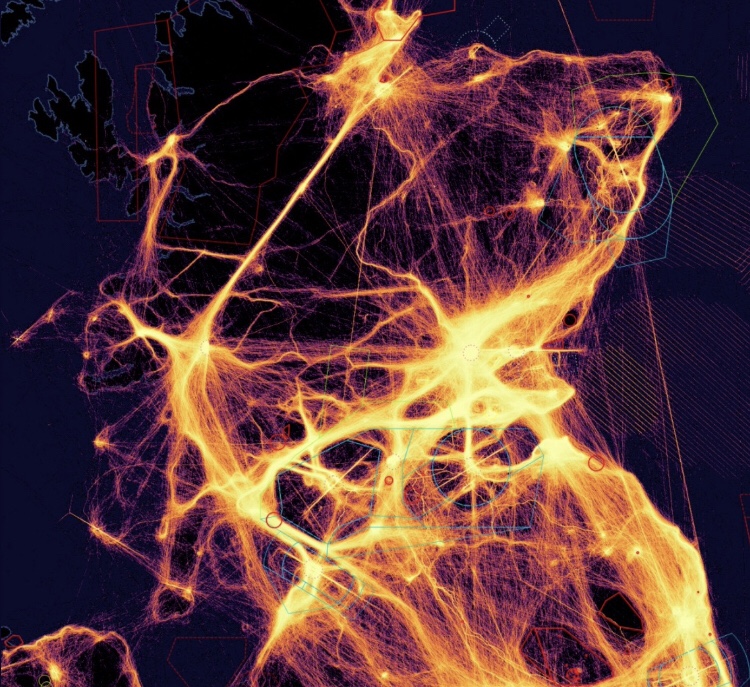 Some of those lines are us. Just a pity that we can't make out last year's Christmas tree pattern in the sky…