Inspector Ali G was over in Ireland and sent some photos of a nice Cub at Athboy airfield, just to the west of Navan. It's not in the seemingly standard D-Day invasion stripes colour scheme, just plain green. This is actually more likely, as the "invasion stripe era" only lasted for six months. According to Wikipedia:
"One month after D-Day the stripes were ordered removed from planes' upper surfaces to make them more difficult to spot on the ground at forward bases in France. They were completely removed by the end of 1944 after the Allies achieved total air supremacy over France."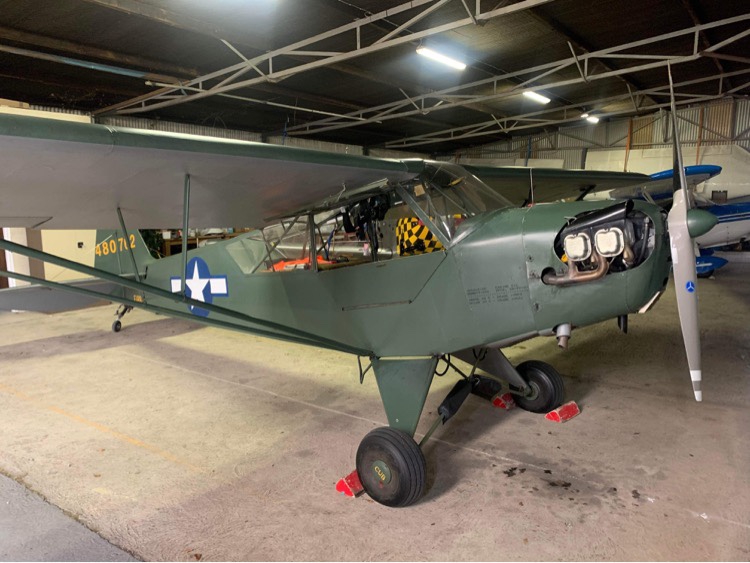 Of interest to me was the photo of the cockpit. There is an 8.33 radio and a Mode-S transponder like ours (albeit in the opposite wing root to ours), but also a twin plug USB charging port!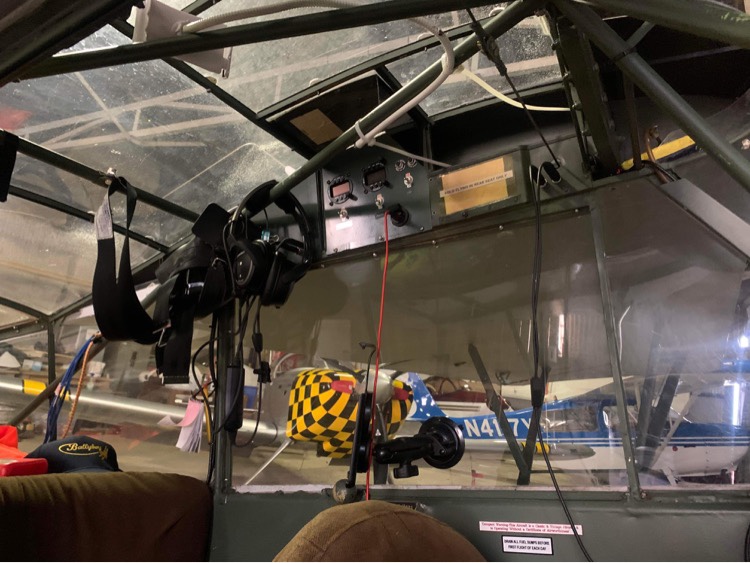 A USB charger would be great for running Skydemon in flight. Longer distance multi-day trips like Normandy next summer would seriously benefit from inflight charging. I have to take power packs on longer journeys to keep it running. A short bumble around the patch like the screenshot below is OK: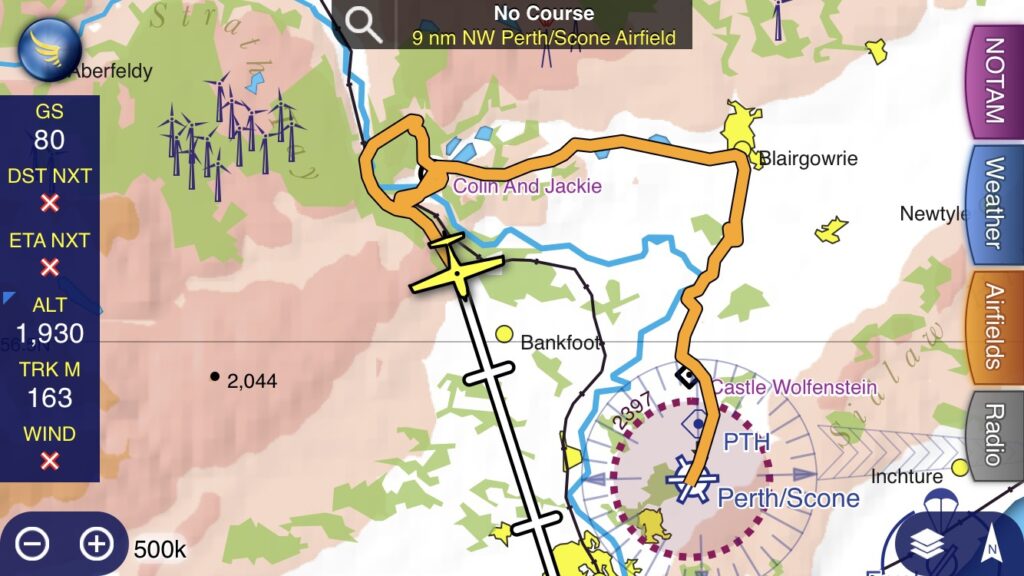 The overnight trip to the VPAC meet at Wickenby needed a forest of cables, power packs and cables. Trip report to come soon…